Back to News
Nitro Circus and FIST Handwear Join for Strategic Partnership
April 11, 2017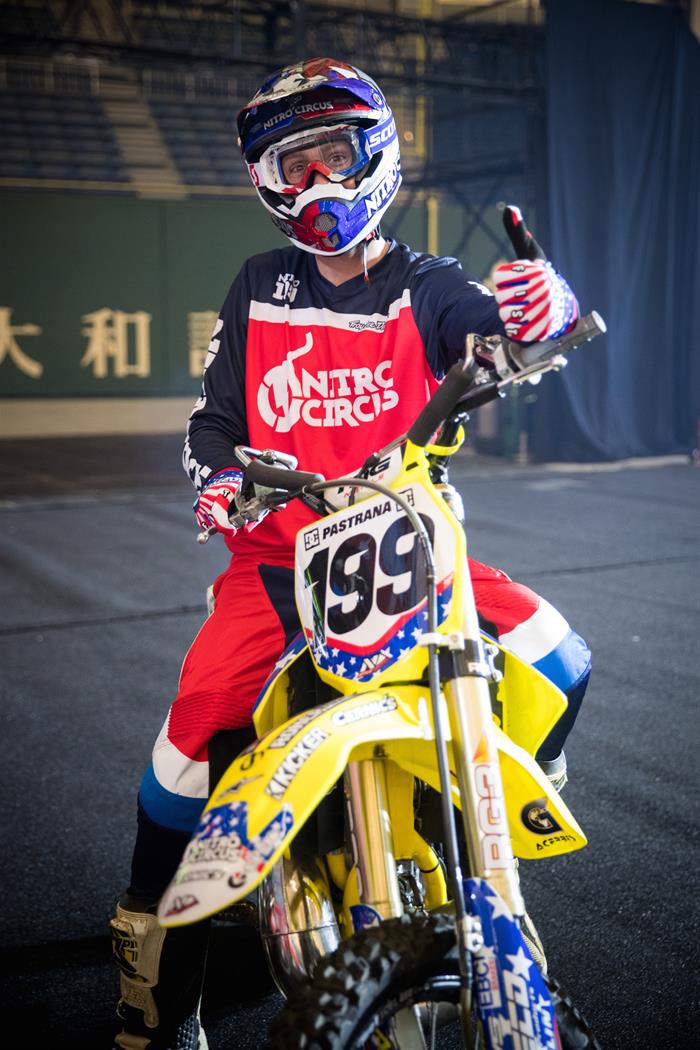 Nitro Circus, the world's top action sports entertainment brand, and FIST Handwear, a prominent maker of premium quality motocross, mountain bike and BMX gloves, have announced a new licensing partnership. The global agreement takes effect immediately.
As part of this alignment, FIST Handwear is releasing a signature series of Nitro Circus gloves. This exclusive Hand wear line will combine FIST's industry-leading technical expertise and innovation with design input from Nitro Circus' record-breaking athletes.
As the Nitro Circus Live "Regional Rampage Tour" packs stadiums across Australia this autumn, area fans now have the first opportunity to check out the FIST Handwear Nitro Circus series: it is available in Australia now online at www.fisthandwear.com. More details regarding the global release of the FIST Handwear Nitro Circus series will be announced soon.
"One of the key pillars of our global licensing strategy is to partner with action sports product leaders. Teaming with FIST Handwear is absolutely in line with that," said Peter Maule, Nitro Circus' Global Head of Licensing. "Uniting the best in performance gear with our world-class riders highlights the authenticity of Nitro Circus and its core values. It will also create a halo effect as we develop our broader range of consumer products."
"Having had FIST athletes involved in Nitro Circus Live shows since its inception, I had already felt like we were a part of the team and it's great to finally make that official with our exclusive range of FIST Handwear x Nitro Circus gloves." Said Sam Moore, Fist Handwear founder and director. "For our brand to be aligned with the best athletes in the world, riding in the best show in the world and working with all of these legends at Nitro HQ is something we are extremely proud and excited to be a part of."
Nitro Circus continues to make an extensive licensing push across a variety of sectors. The action sports collective has partnered with a global network of agencies, including Velocity Brand Management in Australia and New Zealand, to roll out an expansive collection of soft-lines and hard-goods worldwide. Categories include apparel, sporting goods, toys, bikes, scooters and other ride on products, plus video games and more. Looking further ahead, Nitro Circus is pursuing emerging opportunities with skill-based casino gaming and virtual reality amusement park rides and experiences.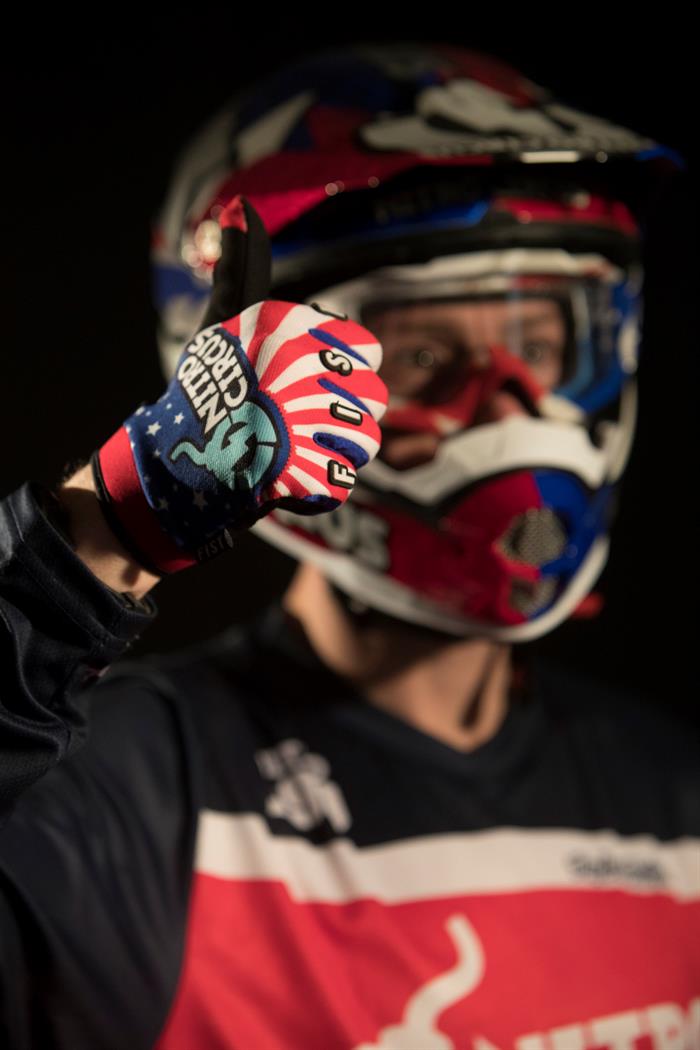 About Nitro Circus:
Nitro Circus continues to position itself as the world's leading youth action sports & entertainment brand. From humble beginnings in 2003 – with Jeremy Rawle, Gregg Godfrey and soon to be action sports superstar Travis Pastrana producing DVDs from a Utah garage -- to a smash TV series which has aired in over 60 countries, Nitro Circus has exploded to global popularity. In 2012, Nitro Circus: The Movie, featuring cast members from the hit television series, was released in cinemas worldwide. In 2015, Nitro Circus announced a partnership with NBC Sports Ventures. The multi-year strategic alliance features TV specials and live events, such as Nitro World Games, and series programming airing nationally in the U.S. on NBC and NBCSN as well as streamed on the NBC Sports App.
The hit TV show was transformed by action sports industry guru Michael Porra into a must-see live event in 2010 creating the Nitro Circus Live global touring phenomenon. Since its inaugural Australian trek six years ago, the tour has travelled the globe, obliterating box office records and cultivating a legion of diehard fans. Nitro Circus has now rolled across five continents, blown away over three million fans and sold out shows in the United States, Canada, Europe, Australia, China, Japan, the Middle East and South Africa. After over 70 shows globally in 2016 and with more shows coming up worldwide in 2017, Nitro Circus is undoubtedly the world's most successful action sports touring brand. For more information visit www.nitrocircus.com.
About FIST Handwear:
Established in 2010, the action sports glove company based in Tasmania, Australia have done things their way since the beginning, going against the grain of traditional glove and gear matching combos.
Conceptualized to stand out from the crowd, founder Sam Moore sought to create the most comfortable, best fitting and hardest wearing product on the market, paired with the most creative designs possible.
As the brand has grown with global distribution, so too have their elite team of international athletes the #fistarmy, boasting success on the world stage, capturing wins at countless World Championships and major events including the Olympic Games.
From humble beginnings on an island off Australia, Fist will continue to SMASH FORTH and blaze trails the FIST Handwear way.
For more information visit www.fisthandwear.com.
---