Back to News
Zeal Optics Debuts Ultralight New "Z-Lite_ Frames in Incline and Magnolia for Summer 2017
April 25, 2017
Whether you're ripping down the mountain on your bike or exploring new hiking trails with friends, summer activities call for enhanced optical performance. ZEAL Optics has you covered with Incline and Magnolia, two new ellume polarized styles marking the debut of Z-Lite, a new level of lightness in eco-friendly eyewear.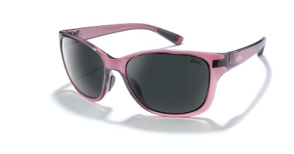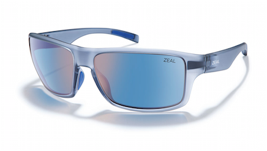 Z-Lite uses ZEAL's proprietary, plant-based Z-Resin, which is crafted into unbelievably light, durable and stylish frames through a revolutionary "thin-injection" process, built for those pushing their limits in the outdoors. The result is timeless styles that are so light, you'll forget you're wearing them, giving you the performance you need, in styles you'll want to wear all day.
Incline and Magnolia are inspired by the pursuit of adventure and the beauty of the mountains, and are your partners for all day fun in the sun. Built with the new Z-Lite thin-injection process, these glasses are ultra-lightweight and durable, with minimal environmental impact. Both also feature ZEAL's proprietary ProFlex rubber inlays on the temple, tips and nose keep them in place for any excursion.
"Z-Lite is truly a gamechanger for the ZEAL community, and Incline and Magnolia's Active-Lifestyle designs are the perfect styles to debut it," says ZEAL's Mike Lewis. "This new injection process showcases the high-performance attributes of Z-Resin in a reimagined way, pushing the performance envelope with its weight and durability, for any plastic on the market, let alone a bio-based material."
Z-Lite, a derivative of ZEAL's plant based Z-Resin, comes from the castor bean plant. This material replaces traditional petroleum-based plastics in the manufacturing process and significantly reduces the amount of CO2 produced. Z-Lite contributes to a lighter finished weight than competitive frames, making Zeal sunglasses more comfortable for everyday wear and activity.
ZEAL aims to bring the most environmentally conscious sunglasses to the market without sacrificing style or performance. Ellume lenses are made from plant-based resources, allowing for increased purity. This results in a lightweight lens that prevents eye fatigue while protecting against all UVA/B/C rays and HEV light.
The Incline frame is available in four color ways – Matte Smoke, Matte Black, Matte Fatigue and Tortoise, priced at $149. The Magnolia Frame is available in four color ways – Plum Gloss, Matte Smoke, Smoke Tortoise and Matte Tortoise, priced at $149. For more information please visit www.zealoptics.com.
About ZEAL Optics
Proudly the most sustainable sunglass and goggle company in the world, ZEAL designs and crafts every sunglass from renewable plant-based materials. ZEAL is also known for revolutionizing the goggle market with the HD2 Camera Goggle and the original GPS goggle. Based in Boulder, Colo., USA, ZEAL is a boutique brand focusing on handcrafted quality eyewear build for life outdoors. For more info visit zealoptics.com and follow @zealoptics on Instagram and Facebook.
For more information please visit www.zealoptics.com.
---