Back to News
Luvbyrd Founder and Tech Entrepreneur Mike Keshian Acquires Yonder
June 12, 2017
Tech entrepreneur Mike Keshian expands his portfolio with the acquisition of Yonder, a social guide to outdoor adventure built through crowd-sourced experiences and image sharing. When planning an outdoor adventure, the biggest frustration is determining where to begin. Yonder puts the trailhead at your fingertips with discoverable experiences backed by a welcoming social network of passionate explorers.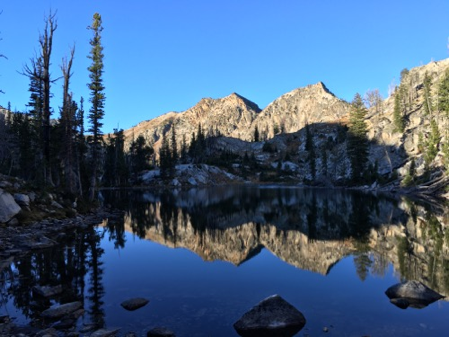 Keshian first made his move in the outdoor tech industry with the inception of LuvByrd, the dating platform for outdoor enthusiasts. With his niche in the outdoor market, Keshian aims to make the outdoor experience more accessible and more social with the use of mobile technology.
"Adding Yonder to our portfolio was a no brainer," said CEO, Mike Keshian. "Yonder is a very natural and welcoming community that continues to grow month over month. We plan to enhance the app with new features and upgrades including Yonder Adventures and Trips, private and group messaging and more meet-ups.
"We are a tech company in the outdoor industry and our job is to enable and inspire the love of the outdoors. Both our platforms provide users a natural way to meet, share and discover new experiences, together. As people start to explore the backcountry more and more, we want everyone to share those experiences in order to show how beautiful our world is and how important it is to protect it. Protecting our lands has never been more important than it is today. Yonder On."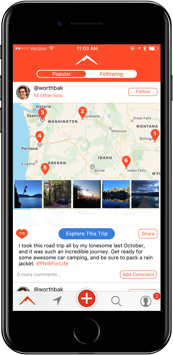 Yonder also offers premium packages for brand partnerships through native promotion with features including BoomView geo-targeted posts, sponsored content, pinned posts and more. The platform has already established partnerships with Zeal Optics, U.S. Forest Service, and Left Hand Brewery.
To generate awareness in the outdoor community, Yonder is partnering with OutdoorFest 2017 in New York City, a 10-day festival that allows city dwellers to participate in outdoor experiences throughout the five boroughs. Yonder users will be able to share their experiences ranging from a campout, trail race, fly fishing, mountain biking, slacklining and more.
Yonder is currently fundraising to deliver the best in social networking technology for outdoor enthusiasts. If you are interested in getting involved, please contact Mike Keshian at mike@luvbyrd.com."
About Yonder
Yonder brings the best in outdoor adventure and travel to your fingertips with interactive community driven experiences and mapping. The outdoor app is the best way to discover new hikes, bike rides, waves, rivers, runs, trails and more from like-minded thrill seekers actively generating their own content. Yonder lets users capture the moment, share new locations and connect with a global group of everyday explorers. For more information and to join Yonder please visit www.yonder.it and follow @YonderApp.
---