Back to News
Spy Promotes Dana Leshyk to Director of Product Development
July 19, 2017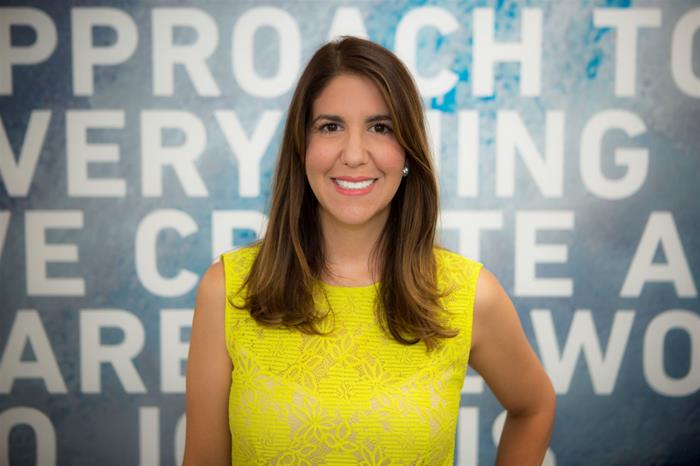 SPY is happy to announce the promotion of Dana Leshyk to Director of Product Development. Dana first joined the SPY family in 2015 in the role of Product Development Coordinator and quickly rose to become a significant member of the development team.
Throughout Dana's tenure with SPY she has diligently worked to improve both the company's R&D process and manufacturing capabilities, all in lockstep with the evolving needs of the brand's consumer base and retail partners. Her 15 years of product development experience, stemming from work with mainstream and lifestyle brands in apparel, footwear, and eyewear, has helped to make her a valuable part of SPY's product team as it continues to pioneer optical innovation.
"Dana is a prime example of the positive changes that continue to take place at SPY and how our team is thriving. From conception to production, Dana has demonstrated her command of the intricacies of eyewear. In addition to her work strengthening SPY's optical and sunglass portfolios, she has also refined the collaborative channels between all departments in relation to product design, making SPY a better brand and stronger company as a whole," commented Seth Hamot, CEO at SPY.
Dana will take on a larger role in further enhancing the quality SPY's products and its award-winning Happy Lens™ are known for, in conjunction with implementing product development programs consistent with needs of SPY, its consumers, and retail partners. A graduate of the prestigious Fashion Institute of Design & Merchandising in Los Angeles, Dana will now report directly to Seth Hamot.
More updates on the latest from SPY can be found at spyoptic.com, as well as instagram.com/spyoptic, facebook.com/spyoptic and twitter.com/spyoptic.
About SPY:
SPY is an unconventional, fun-loving family of athletes and artists committed to creating exceptional optical products. Established in 1994, we are an independent Southern California-based company. We design products—sunglasses, goggles, and prescription frames—that take style cues from the outdoor sports community we're engrained in, as well as the lifestyle that surrounds it. Our exclusive Happy Lens™ technology is the only lens on the market which harnesses the beneficial aspects of long-wave blue light, while offering protection from short-wave blue light known to damage the eyes. The Happy Lens name comes from independent studies which have shown that long-wave blue light can positively affect a person's mood and alertness. To learn more about SPY, go to www.spyoptic.com.
---