Back to News
ODI Grips brings on Johnny Jump to serve as Powersports Sales & Marketing Manager
July 24, 2017
RIVERSIDE, CA – ODI , the World Leader in Grip Technology, is growing its powersports sales and development programs. The Southern California based company bringing on long time powersports professional, Johnny Jump to serve as Powersports Sales and Marketing Manager for both Domestic and International Markets. Jump previously served 13 years at K&N Engineering, Inc. as National Sales Manager and Brand Manager along with 11 years of experience at Troy Lee Designs, Inc. as Global Sales and Product Manager.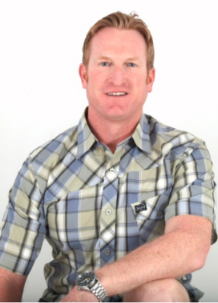 Johnny Jump

Jump brings to the ODI brand a strong relationship based skill set of working very closely with Powersports Distribution, including Sales Rep training and national sales programs and is very interested to take time to develop a dealer development program to support the Powersports dealers through online referral programs and in-store displays that can further support national distribution. "There are many new opportunities here at ODI", says Jump. "I've ridden ODI grips for over 20 years in Moto, Off-Road and Mountain Biking. Hands down they make the best grips in the business."

Colby Young, General Manager at ODI Grips brought Jump in to lead, support and organize the sales department. Colby expressed, "Johnny has much experience in all powersports markets. We need someone who can nurture our existing relationships while bringing in new insight to opportunities outside of our core markets. I think with some collaboration with our staff, we can expand into some new markets while continuing to develop core products in Moto, Off-Road and the ATV Segments."

"I'm really looking forward to getting settled in and taking the company to the next level. What's awesome, is that EDGE Plastics; DBA ODI is a small family oriented injection molding company. Each ODI grip is drawn, designed, injection molded and built right here on the premises. ODI works very closely with each of their partners to develop products that will work best for every specific type of riding. The team at ODI has done an exceptional job at building the brand image through excellent relationships at the highest level of racing, impeccable product development and quality manufacturing. I hope to be able to continue the growth and broaden the spectrum of product available for more riding markets. Keep on the lookout for more to come from ODI", says Jump.
CONTACT:
Johnny Jump
Powersports Sales & Marketing Manager
TEL: 951-786-4755 Ext. 107
E: j.jump@odigrips.com
ABOUT ODI:
The World Leader in Grip Technology… This is not just a slogan to ODI. Over the past 25 years, we have dedicated ourselves to providing the best there is to offer in our products. This includes our proprietary compounds which have been extensively researched and tested by top athletes around the world to ensure that they provide the highest level of comfort and longevity possible. We are also the innovators of the Lock-On Grip system, which innovated the way in which grips are installed and secured to the handlebars and still remains the worldwide standard for grips. This is also the reason that we have chosen to continue producing our products exclusively in the USA in our own facility. While other manufacturers are scurrying to the lowest possible cost producer overseas, we remain dedicated to maintaining the highest possible product quality facilitated by our long term relationships we have developed with our suppliers.

Source: ODI Grips

---