Back to News
United Surf Brands Launches in Southern California
August 28, 2017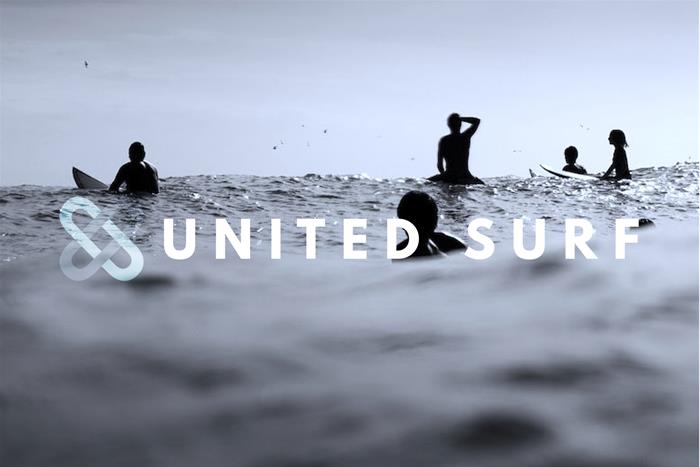 Working in the surf and action sports markets, United Surf Brands is a new business platform taking an innovative approach to partner with brands as well as individual shapers, surfers, artists and craftsmen to overcome market challenges and realize undiscovered opportunities.
With a keen emphasis on authenticity, quality and craftsmanship, United Surf Brands identifies and engages a select group of brand partners positioned for success in the action sports market. By embedding themselves with each brand, leveraging the veteran team's deep expertise in brand and product development, as well as their global network of resources in sales, manufacturing and logistics, United Surf Brands formulates and deploys strategic solutions to attain new opportunities and growth.
Additionally, United Surf Brands has initiated the United Surf Co-Op, a platform of creativity and collaboration that celebrates the craftsman shaper, athlete, influencer and artist. Leveraging the global United Surf Brands resources, the uncommon alliances produce an exclusive, evolving product assortment that includes surfboards, accessories and apparel. The Co-Op product line will only be available through unitedsurf.com and very select retailers.
"When we looked at the existing state of surf and where brands were challenged in tackling their objectives or in distinguishing new opportunities, we saw a clear lack of options for strategic partnership and support," stated Chris Dunn, co-founder and CEO of United Surf Brands. "We've created a robust resource hub for brands in the surf and action sports industries that have powerfully connective stories, indisputable market credibility and an untapped potential that United Surf Brands is poised to help them achieve."
"With the United Surf Co-Op," Dunn continues, "We're working with the heartbeat of the surf community — from shaper to elite surfer, artisan to influencer — and putting the same suite of resources we employ with our brand partners on the table for individual creatives to bring their ideas to life and to a bigger audience worldwide. We live by our mantra of 'United by Surf. United by Craftsmanship'. Working at the grass roots level and providing a nearly unrestricted platform for ideas, collaboration and creation is as rewarding as it is exciting, and we can't wait to see the products come to life and the Co-Op family evolve."
To learn more about United Surf Brands or the United Surf Co-Op, visit www.unitedsurfbrands and www.unitedsurf.com, or contact VP of Marketing, Trevor Wessman-Lavelle.
About United Surf Brands
Founded in 2017, United Surf Brands is an innovative business solutions partner working with select brands in the surf and action sports markets that identify with their keen focus on authenticity, quality and craftsmanship. Going beyond traditional sales and distribution services, the veteran team at United Surf Brands takes a "concept to consumer" approach, working intimately with each partner to create and execute on customized strategic solutions for their unique brand and product development, sales, marketing, manufacturing and logistics needs.
---