Back to News
Wayward Curates Collaborative Retail Collection to Benefit the Pacific Crest Trail
September 6, 2017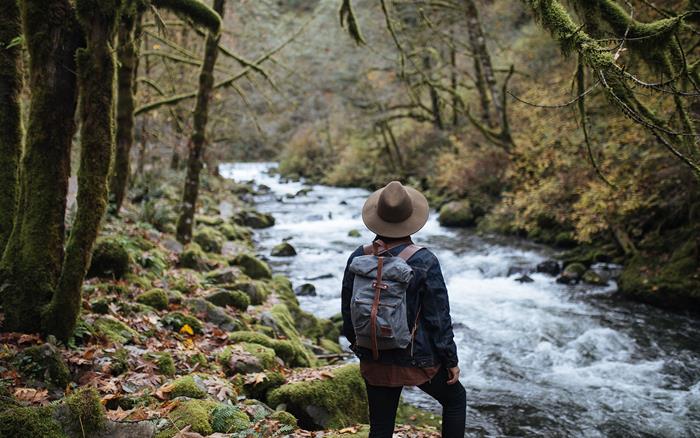 Seasoned thru-hikers and tenderfoot outdoorsman alike can now join forces to help protect and restore the cherished Pacific Crest Trail by purchasing items from a newly curated collection derived by Wayward. In partnership with Bradley Mountain, Coal Headwear, Parks Project and Mizu, the PCT Collection brings together a set of unique products found nowhere else. 10% of proceeds from this collection will be donated to the Pacific Crest Trail Association's Trail Maintenance Fund to support the 2,000 volunteers who keep this iconic trail accessible for all to enjoy.
The Pacific Crest Trail is a thru-hiking paradise comprised of 2,659 total miles of beautiful trail that stretches from the Californian/Mexican border all the way up to the U.S./Canadian border in British Columbia. Whether embarking on a grueling thru-hiking expedition or a brief section hike, the PCT offers a life-enhancing experience for those looking to connect with the outdoor world and to find a community with shared interests.
For the most significant impact to the PCTA, shoppers can pick up a Wayward x Bradley Mountain Exploration Kit, a package comprised of a dopp kit, utility roll, Rosewood knife, brass compass, waterproof match safe, waterproof notebook, Blackwing pencil, brass pencil sharpener, camp cards, bandana and candle. Those looking for a simpler package can consider the trimmed down Adventure or Create kits. Each piece from the kits will also be available for individual purchase.
In addition to the Bradley Mountain kits, the PCT collection will also include a BYOB (bring your own boots) dad hat from Coal Headwear, two M8 water bottles from Mizu and a selection of men's and women's tees from Parks Project, a brand that's no stranger to supporting and maintaining our national parks. The Parks Project tees will showcase the entire length of the trail, denoting all the national parks it passes through.
"The PCT connects explorers across North America, which is a shared goal for us at Wayward," said Wayward's Kevin Winkel. "We wanted to work with some of our favorite vendors that span the west coast to promote the dynamic playground that's right in our backyard, while simultaneously working to make it more accessible and more enjoyable for those who have yet to venture onto the trail."
The PCTA is always looking for motivated and passionate individuals to join the ranks and lend a hand – for more information, visit https://www.pcta.org/volunteer/.
To shop the collection and to learn more about each product that's offered, visit https://waywardcollective.com/collections/pacific-crest-trail.
ABOUT WAYWARD:
Wayward was founded upon the principles of exploration; they are a gathering place for dreamers, seekers and the adventure enthusiasts. Dedicated to enhancing the experience of the individual through the highest quality products, Wayward offers a like-minded community and a passion for providing a unique and inspired retail experiences. Wayward and its staff are inspired by the open road, craggy peaks, creative culture and self-actualization – they hope to meet you along the way. Explore for yourself at waywardcollective.com.
ABOUT THE PACIFIC CREST TRAIL ASSOCIATION:
The Pacific Crest Trail Association is a Sacramento, Calif.-based nonprofit whose members protect, preserve and promote the Pacific Crest Trail, a 2,650-mile hiking and equestrian trail from Mexico to Canada that follows the mountainous crest through California, Oregon and Washington. The association, through private donations and public partnerships, organizes annual trail maintenance while actively preserving the landscape around the trail, thereby maintaining the outdoor trail experience. For more information, go to pcta.org.
---