Back to News
United Surf Brands Forms Strategic Partnership with Destination Surf
September 8, 2017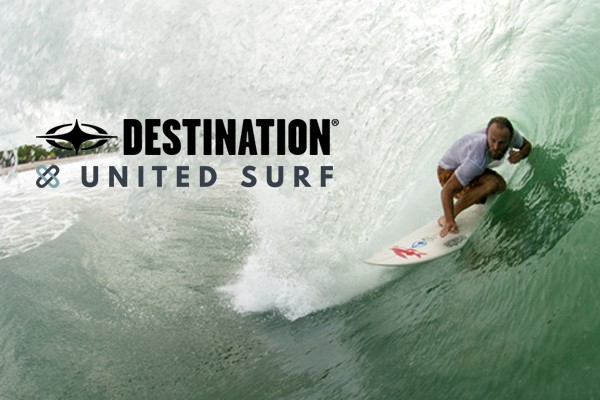 Effective immediately, United Surf Brands has aligned with premier surf accessories manufacturer Destination Surf in a long-term distribution partnership, assuming all wholesale and direct-to-consumer sales, logistics and customer service for their entire product line including surfboard bags, traction pads and leashes. United Surf Brands will also be working closely with the brand, retailers and athletes in product development and marketing to grow brand awareness and market share both domestically and worldwide.

"As a small brand in a focused category within the surf market", states Aaron Smith, owner and co-founder of Destimation Surf, "managing sales and competing for space has always been a challenge. The partnership with United solves this for us so we can focus our attention on the brand and product line to ensure we continue to deliver what the market needs and with the signature high quality our family has stood by since 1981."

"We couldn't be happier to partner with Destination as they join the United Surf Brands family" adds Chris Dunn, United Surf Brands CEO. "We place a lot of emphasis on whole-package authenticity and credibility with the brands we work with. Our mantra is United by Surf, United by Craftsmanship. Destination illustrates these principles to a 'T'. From their epic family story to their emphasis on quality, they're a model representative of what we stand for and we're looking forward to working with them and building upon their nearly four decades in business."

For more information about Destination Surf or United Surf Brands, visit www.dsurf.com and www.unitedsurfbrands.com, or contact United Surf Brands VP of Marketing, Trevor Wessman-Lavelle at trevor@unitedsurfbrands.com

About Destination Surf
Since 1981, family-owned and operated Destination Surf has been building durable accessories for surfers, by surfers. For over 30 years, their commitment to the highest quality product and extreme customer loyalty have never wavered.

About United Surf Brands
Founded in 2017, United Surf Brands is an innovative solutions partner working with select brands that identify with their keen focus on quality, authenticity and craftsmanship. Going beyond traditional sales and distribution services, the veteran team takes a "concept to consumer" approach, working intimately with each partner to create and execute on customized strategic solutions for their unique brand and product development, marketing, manufacturing and logistics needs.





---