Back to News
Utah Olympic Park Proves A World Class Challenge For Hundreds Of Determined Red Bull 400 Competitors
October 2, 2017
Today, for the third consecutive year, the Red Bull 400 returned to the iconic Utah Olympic Park in Park City. Temperatures hovering around 50° and a spattering of rain didn't deter any of the 820-strong competitors, determined to prove to the 2002 Winter Games ski jump who's boss. With a starting point of 6,870 feet this 400-meter (1312.34ft) near-vertical sprint, with 161m (528ft) of elevation gain, tested every competitor's speed, endurance and resolve.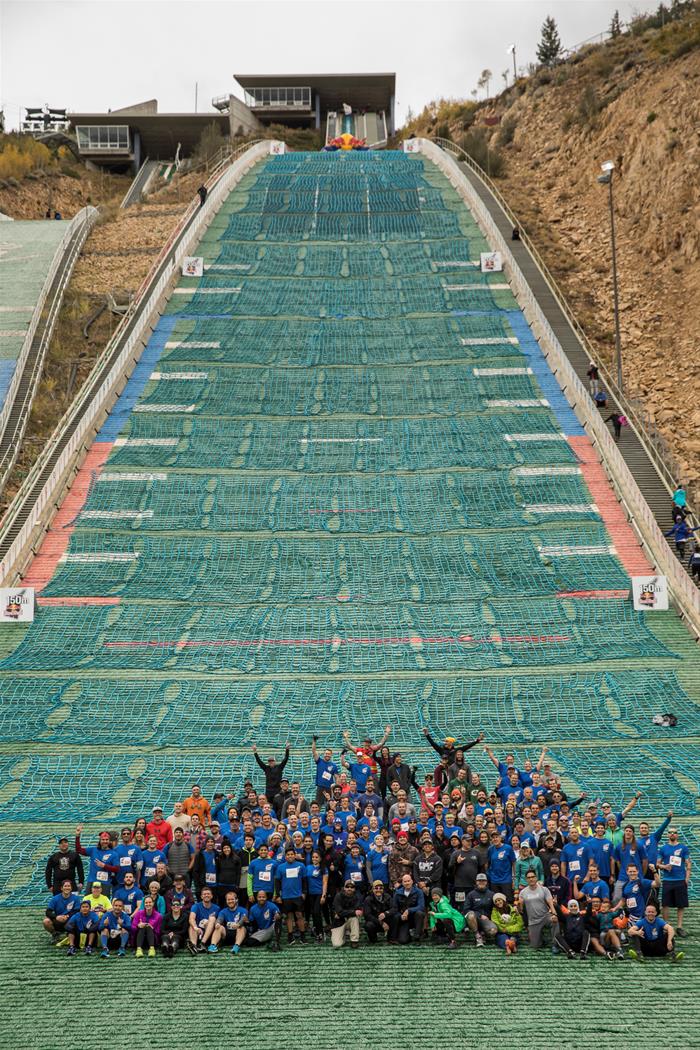 Featuring three different entry options, Red Bull 400 saw 820 athletes and adventure-seekers stare down (up!) the course with dogged determination to make it to the top, unscathed and victorious. After a total of over half a million vertical feet climbed by all participants, an average of 500 steps climbed per racer each run, and 50+ involuntary hurls, these are the Red Bull 400 Park City 2017 champions:
Individual Men's Solo: Jared Shumate, Park City, UT in 4:25
Individual Women's Solo: Megan Foley, Salt Lake City, UT in 5:24
Red Bull 400 CO-ED relay (4 x 100m): Team Washed Up in 2:39
Individual Women's Solo winner and local to Park City Megan Foley, triumphant with a blistering race time of 5:24, said; "This is actually my second time competing in the Red Bull 400. My first time was last year and forgot how much it hurt, so I decided to do it again. I never expected to win. I did not go into that final thinking I was going to win it so I'm very surprised, but I'm really really excited about how it went and couldn't be happier."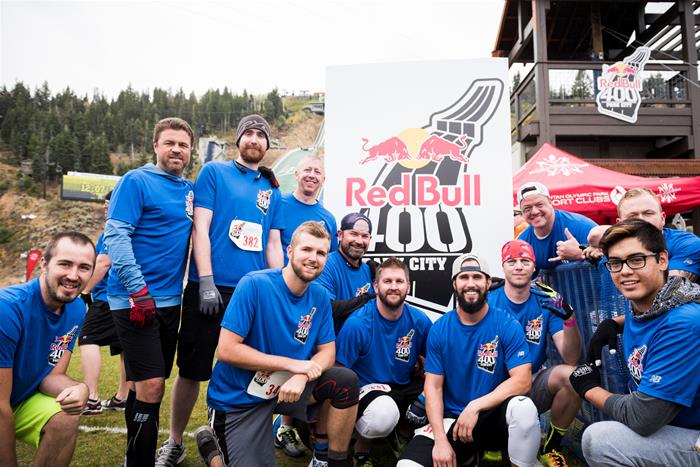 The 2017 edition of Red Bull 400 Park City drew a wide-eyed crowd of enthusiastic spectators who lined the sharply inclined race course, cheering on the pained individuals running, climbing and crawling their way to the top. Park City local Sarah Hendrickson, the first female ski jumper ever in the Winter Olympic Games, at Sochi 2014, took on the track that she usually flies down, for the second time, and breathlessly recapped her experience after her 6:23 performance; "I enjoyed today and another successful year in the books. I have been really focused on ski jumping training so my cardio isn't as strong as last year. And, I seemed to forget how hard it is! But it's a great challenge and always love the atmosphere that helps support the local club that started me in this sport!"
Athletes from multi-sport disciplines and levels of expertise took part, and along with Hendrickson notable participants include CrossFit athlete Colleen Fotsch, who completed the Women's Solo Final in 8:41, Red Bull Ski athlete Daron Rahlves in 5:46, Red Bull Wingsuit/B.A.S.E. athlete JT Holmes in 7:34, Competitive Swimmers Katie Hoff in 10:40, Ryan Lochte in 8:07, and Eddie Moses in 7:50, and Parkour athlete Sara Mundallal in 12:01.
Reaching peak-athlete status, Individual Men's Solo winner and Park City Nordic athlete Jared Shumate, just 18 years of age, who trains at the Utah Olympic Park ski jump, reached the top in just 4:25, over 10 seconds ahead of 2nd place. Shumate elatedly said, "Winning feels pretty good. It didn't feel too great on the way up, by the time I hit 300 meters I was definitely feeling it in my legs and arms, but once I got to the top and weaved my way through, it was worth it. The Red Bull 400 is a race like no other race you could ever do. It's a lot harder with each meter. I'm happy!"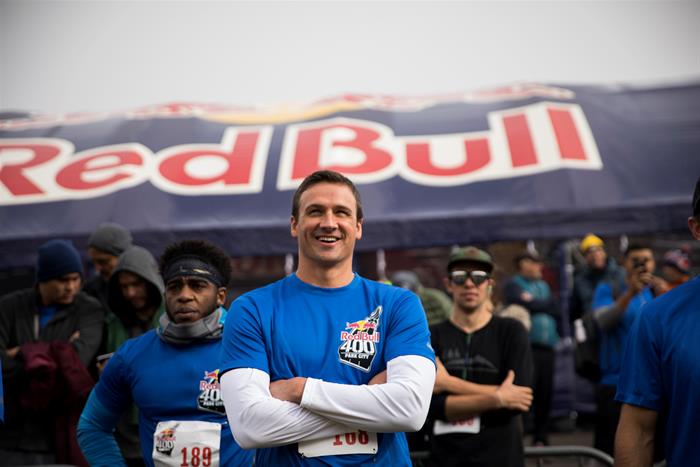 Exhibiting just how strong willpower can be, Daniel Mollino, two-time participant and traumatic brain injury survivor, raced in the Men's Solo division, after a tumultuous year of hospital stays and uncertainty. Mollino is a representation of the fortitude and grit that emboldens all athletes and participants to take on the precipitous 400m climb at Red Bull 400. Mollino, when asked why racing in Red Bull 400 is an integral part of his journey, said; "This is the hardest race I ever did, before and after my injury. I was cleared to go for it after this year's medical issue, so I am using this opportunity to show myself, my family, and my followers that nothing can get in a person's way if they have determination and drive."
From inspiring tales of resilience to inspiring views of majestic Park City Resort, making it to the top was the ultimate goal for the 820 racers, and Red Bull 400 Park City 2017 proved to be a race to be reckoned with, forcing participants to realize their true potential and tenacity, resulting in strength in community and in self.
Park City marks the penultimate round of the 2017 Red Bull 400 tour with previous stops including Almaty, Kazakhstan; Erzurum, Turkey; Sapporo, Japan; Chaikovsky, Russia; Trondheim, Norway; Courchevel, France; Val de Fiemme, Italy; Titisee-Neustadt, Germany; Whistler, Canada; Harrachov, Czechia; Bischofshofen, Austria; Planica, Slovenia; and the final stop in Sochi, Russia.
---