Back to News
Elan Named 2017 "Best of What's New" by Popular Science
October 18, 2017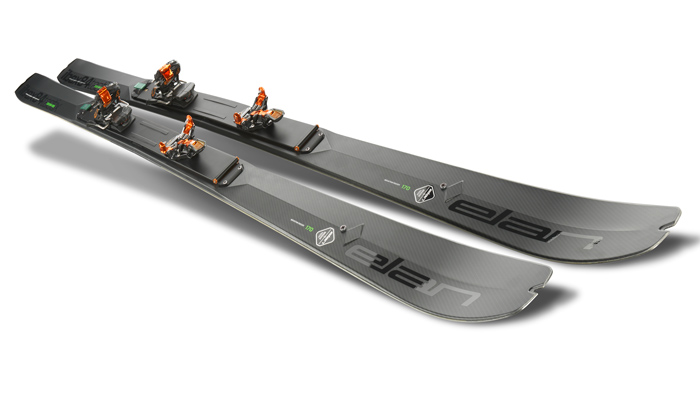 Elan Skis, a legacy supplier of skis handcrafted in the Alps for over 70 years, today announced they have been awarded the 2017 "Best of What's New" GRAND award by Popular Science magazine in the Recreation category for the foldable Elan Ibex Tactix ski.
The prestigious award recognizes the 100 greatest innovations of the year across all new products or technology. To win, a brand must represent a significant step forward in its category. Elan accomplished this though the development of the Ibex Tactix, technical foldable touring skis designed to address mobility in winter conditions over mountainous terrain.
"The Best of What's New awards honor the innovations that shape the future," says Joe Brown, Editor in Chief, Popular Science. "From life-saving technology to incredible space engineering to gadgets that are just breath-takingly cool, this is the best of what's new."
To achieve the design feat of the Ibex Tactix, Elan analyzed how traditional ski and winter equipment pose limitations to transportation as well as mounting and dismounting during mountain adventures across snow, rocks and mixed terrain. To address these issues, Elan developed a foldable ski with high-end ski performance and zero limitations of movement by applying bindings to a fixed aluminum plate on the extremely lightweight Ibex Carbon XLT ski construction. When in ski mode, the aluminum plate assumes all forces, but when folding is needed, the plate rotates 180 degrees and is fixed to the fore-body of the ski while the rear half of the ski is folded under for one easy-to-transport piece of equipment.
It takes an estimated 20 seconds to assemble the product into a full-performance ski at 163cm in length, or disassemble it into a folded ski for transportation at 90cm in length. Unlike any other ski of its kind, the Ibex Tactix is new for the 2017/18 season with limited inventory at Elan dealers worldwide.
For more information please visit
https://www.elanskis.com/en/content/news-5019499/entry-elan-ibex-tactix-folding-ski-39504/


---