Back to News
Vipe Desai Launches Army of Gamechangers Podcast
January 3, 2018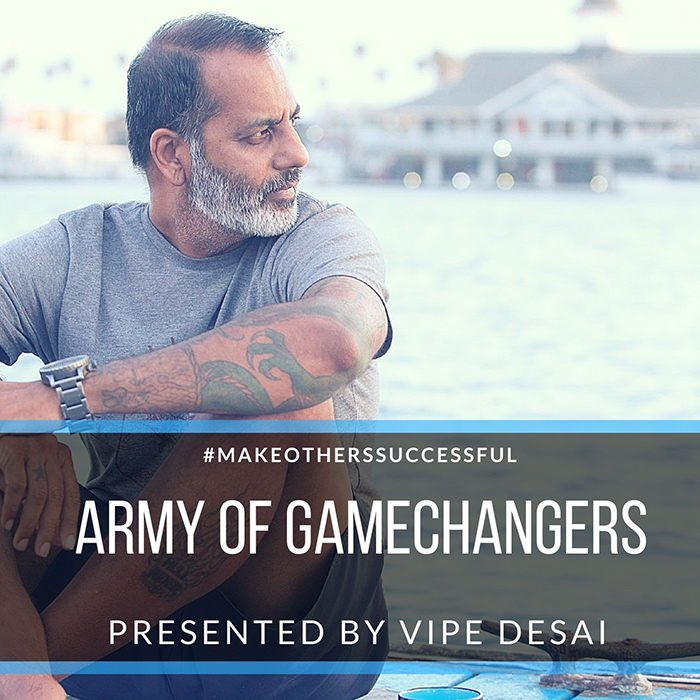 Episodes 0 and 1 available now on iTunes.
Started by entrepreneur and philanthropist, Vipe Desai, who's career includes launching disruptive businesses, working with non-profits and serving on corporate boards along with advising CEO's on marketing and turn around strategies, will surely inspire listeners on their personal, professional and leadership journey.
The Army of Gamechangers weekly podcast will feature special guests who will share their insights on career and leadership growth.
Episode 0 features the host, Vipe Desai talking about the reason behind starting the podcast. Highlights include:
• About Army of Gamechangers podcast
• Why you should make learning a daily activity
• What leaders need to do to be great leaders
• How to clear your mind and relieve stress
Episode 1 features Erik Logan, President of Oprah Winfrey Network. Highlights include:
• Why its better to be great at fewer things
• Know what you're best at and use that to your advantage
• Be the un-leader by deferring and empowering your team
Latest Reviews:
"The podcasts have solid content that an entrepreneur/leader can use and implement instantly."
"Super short so it fits in to the schedule and leaves you with next level thought nuggets."
The podcast and the two episodes are available for downloading now on iTunes.


---