Back to News
Rinehart Racing Energizes Brand with the Help of Acorn Woods Communications
January 16, 2018
ASHVILLE, NC – January 16, 2018 – Rinehart Racing has enlisted motorcycle industry marketing agency Acorn Woods Communications to introduce new customers to the legendary exhaust manufacturer known for innovative style, reliable performance, and exceptional customer service.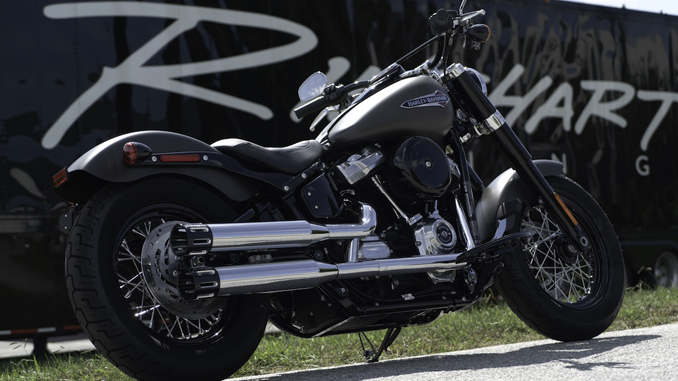 "As the marketplace continues to evolve, it was important that we find a marketing partner that understands our consumers and can deliver our core message," stated Rinehart Racing Owner & CEO, Judd Hollifield. "People are the heart of our company, from our employees and dealers to our customers. Together with Acorn Woods we look forward to sharing the Rinehart culture with the motorcycling community."

With roots in auto racing, Rinehart Racing has become the undisputed leader in the performance motorcycle exhaust market thanks to their innovative designs, quality craftsmanship and distinctive sound. From initial design to finished product, the Asheville, North Carolina based company produces only the highest quality exhaust systems for Harley-Davidsons and Indian Motorcycles entirely in the United States.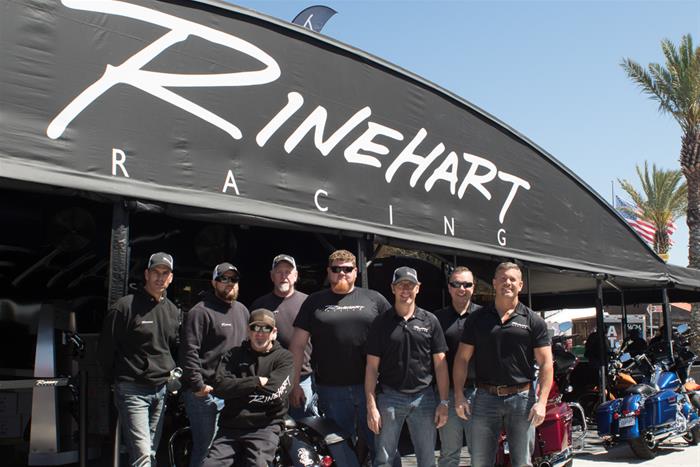 Rinehart Racing staff installing customer exhaust systems at the Sturgis Motorcycle Rally.

"Rinehart Racing is a powerhouse in the V-Twin exhaust segment, and we're eager to shout that from the rooftops," added Ron Benfield, President of Acorn Woods Communications. "Here's a company that not only produces quality exhaust systems, but that are also in touch with their customers and make each and every one feel like a part of the Rinehart family."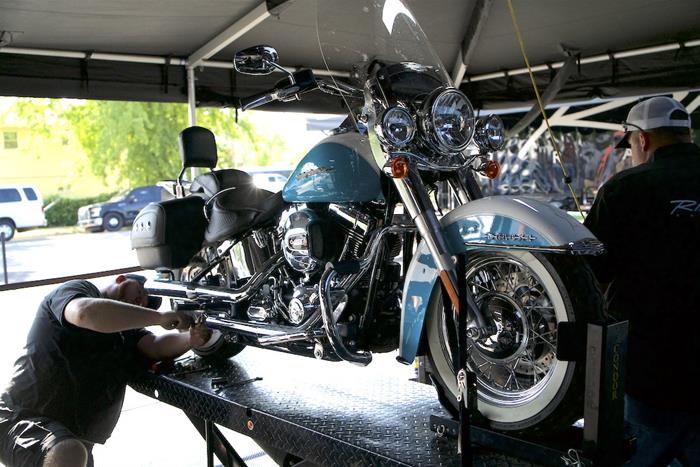 About Rinehart Racing
From its beginnings as the exhaust system of choice for championship-winning NASCAR® and IndyCar® teams to its rise in the v-twin motorcycle marketplace, Rinehart Racing® has established itself as the premier manufacturer of performance exhausts for Harley-Davidson and Indian Motorcycles. The American-made exhaust systems are now well-known for their distinctive sound, elegant style, and signature end caps, a testament to the company's innovative designs, proprietary technology and quality craftsmanship. The Rinehart Racing team is dedicated to providing the best customer service possible, helping to welcome new riders to the Rinehart Family one exhaust system at a time. Learn more at www.rinehartracing.com.

About Acorn Woods Communications
Over the last decade, Acorn Woods Communications has worked with a wide range of companies in the motorcycle and automotive industries, from OE and aftermarket manufacturers, dealers and retailers to events, trade shows, race tracks and race series. Acorn Woods Communications is on a mission to help small businesses achieve real, measurable success by developing and executing innovative marketing strategies. Learn more at www.acorn-woods.com.

Source: Rinehart Racing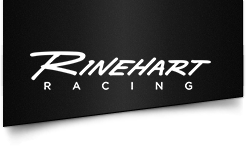 ---