Back to News
Eric Tomlinson Returns to Globe as North American Director of Marketing
April 24, 2018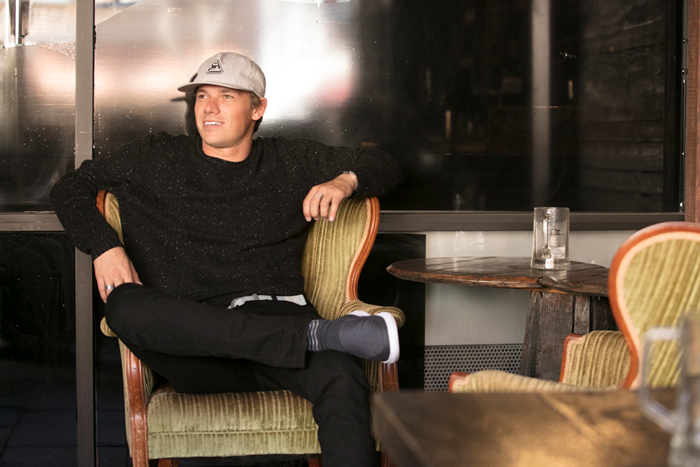 Eric Tomlinson has successfully built a career and resume for himself within the surf industry. He's heading back to Globe to be the North American Director of Marketing. When previously at Globe he was the Surf Marketing and Team Manager. It's not often a person returns to a company, and Eric does so now in a much greater capacity. Clearly, he's getting better at what he does. Let's find out.
How did you land your first job with Globe and what pulled you away?
I had been working for a number of years managing Katin Surf Shop in Sunset Beach, and was studying to earn my degree in marketing. I was looking to get started on a defined career path, and with my experience, began looking into the larger surf-industry companies as the natural choice. One of my first stops was actually Malakye, because I knew it was a great industry-focused forum for people to connect. One of the first jobs I applied for, through Malakye, was the Surf Marketing Manger position at Globe. I didn't know anyone at the company, and to be honest I had pretty modest expectations about landing a job. When I got a call to come in and interview, I was stoked. I hit it off well with the folks at Globe, and before long, I found myself on the path that has lead me there and back again.
What did you learn and do at Surfline that prepared you for this more senior level position back with Globe?
My time at Surfline was an opportunity to not only work on the media side of the industry, but really gain a great deal of experience both in the production of content and in the management of large-scale advertising budgets. I had been involved as an associate producer on a number of Globe projects previously, including Strange Rumblings in Shangri-La, the 2014 SURFER Poll film of the year, but Surfline's requirements were different. I was charged with producing content on a continuous basis for our media partners, which were some of the largest brands in the world. Through these collaborations I made great working connections with a broad range of people in our industry, and I also learned a great deal about successfully managing very large media and production budgets. All of these elements combined to give me a very solid footing on creative, collaborative, and managerial aspects, and that's what Globe was looking for.

What's your scope of responsibility now?
I am now the principle marketing person for all Globe brand operations throughout North America, collaborating with executive, creative, sales, global product, ecommerce and other key teams to fully develop seasonal and quarterly brand and marketing strategies and programs. Pretty much anything you see in terms of branding and marketing in North America will be something that passed over my desk going forward, and of course, I will be developing and managing the North American annual marketing budget. It's by far the position with the greatest scope and degree of complexity that I have had, and it will allow me to have the opportunity to really help the brand continue to grow in North America.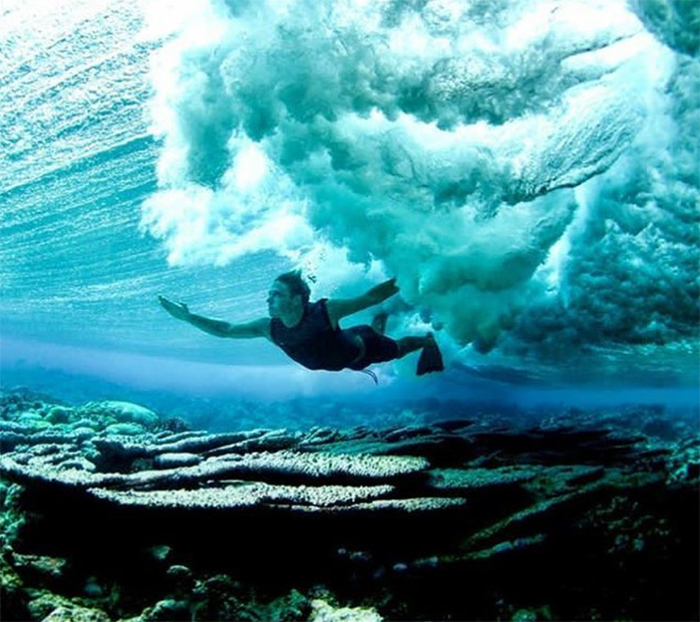 Eric Tomlison on a tropical break.

What do you look forward to in working directly with co-founder Matt Hill, and president Gary Valentine?
I have a great relationship with both Matt and Gary, and to be honest it was very difficult for me to leave Globe the first time around, but they understood I was looking to grow and gain valuable media experience. When Gary reached out about the position at Globe earlier this year, the opportunity to rejoin the team was very exciting to me. Both Matt and Gary are very seasoned executives that expect and demand results, but I also know them to be fair and open to differing viewpoints and new ideas; it's a great mix of seasoned expectations and creative innovation.
When will the public start to see the result of your work?
The past few weeks I have been deep in the weeds on budgeting both for the end of 2018 and for 2019, so these budgets will reflect some of my changes and reallocations, and that in turn will start to have an impact downstream. I am also working with the creative, product and other teams on some new directions and am excited about the prospects.

What's on tap for you at Globe this spring and summer?
Over the next coming months, I will be on dual tracks, as I manage our current marketing output, but also help to formulate and lay the groundwork for the next year. We're going to see a lot of great new product as always, but I am really taking a hard look at the broad scope of our marketing in North America and in finding different ways to connect with our customers. Globe has a great brand story, and great products, and undoubtedly continues to have some of the most talented teams of athletes on our rosters; the room for growth in North America is almost limitless and I'm excited to be a part of it.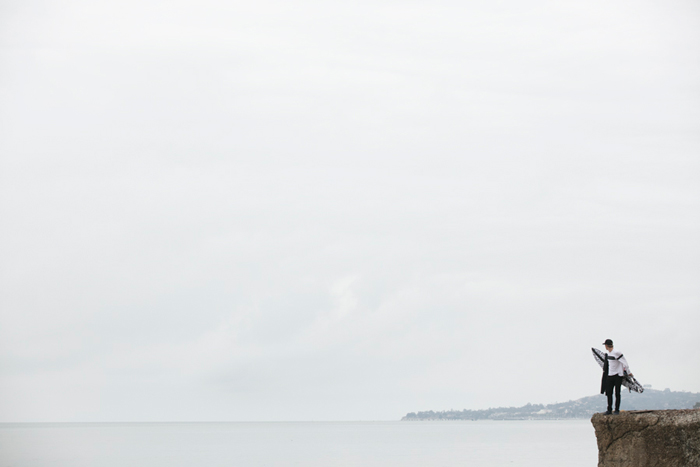 Eric Tomlison perched on a world of possibility, and a cliff.

---