Back to News
New REFRESH sunglass line by SPY Targets Lower Price Point and High Quality
May 7, 2018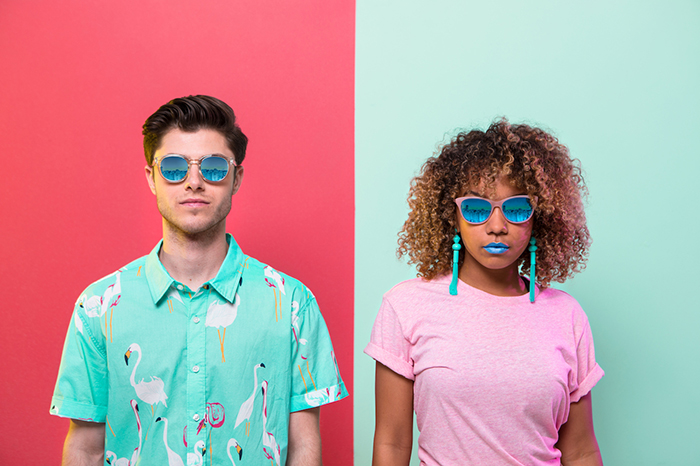 SPY is changing how people will look at summer with the launch of Refresh by SPY—a sunglass line with unique lens and frame combinations designed specifically for those who want a quality sunglass that matches their mood and moment in a way their beloved, and more expensive, daily sunglasses cannot. Refresh resides at the off-the-map junction of style, quality, and affordability that many seek, but few can find.
Designed specifically for the person who wants a quality sunglass that matches their weekend vibe, Refresh by SPY stands out and stands up to the experience, without financial holdup. Refresh frames are made from nearly indestructible Grilamid®, a material used in many of SPY's bestselling models, with polycarbonate lenses that feature SPY's distortion-free Accurate Radius Curve (ARC®) technology. With 100 percent UV protection and a price of just $65, Refresh is ready to activate for those who want more than the bare minimum when it comes to the required amount of flare.
"Refresh fills a void in the sunglass market. People want an affordable sunglass that matches their vibe and makes a statement, but they also want it to last more than a weekend. Refresh features new standout designs and the quality SPY is known for, but at a lesser price than our Happy Lens™ models," commented Charlie Ninegar, SPY VP of Wholesale. "For some, Refresh may be their introduction to SPY and for others, it may serve as an expansion of their sunglass quiver. Either way, whether they're someone's first pair of SPY's, or a spare pair to match the mood and moment, Refresh by SPY is going to be it for this summer."
The four introductory frames in the Refresh by SPY line include:
• Fizz: A flat-topped frame guaranteed to hold its pep as the day goes long.
• Spritzer: Designed specifically for the social wildcat, these frames may induce FOMO.
• Hi-Fi: Classic cool round lenses housed in frames that don't skip a beat.
• Sundowner: A cult classic feel matches new classic style.

Refresh by SPY can be found nationwide beginning in May. SPY will be highlighting the exploits of Refresh wearers on Instagram and Facebook at @refresheyewear and with the hashtag #HitREFRESH. The entire Refresh by SPY line can be found online at www.spyoptic.com/refresh.


---