Back to News
Coal Headwear Collaborates with Lost Lands
May 23, 2018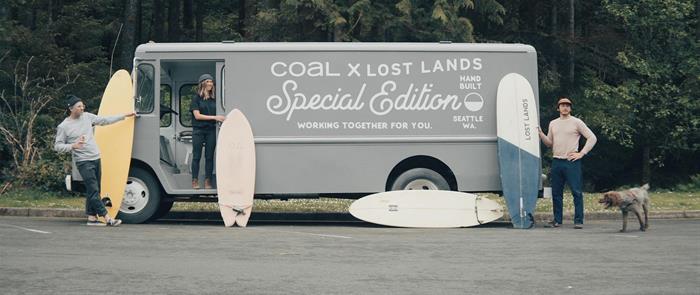 Coal Headwear and Lost Lands have collaborated on a Made in America capsule collection available exclusively through Coal and Seattle-based retailer, Wayward. The collection launches online May 31st and at the Coal Headwear / C3 shop in Seattle, where the public is invited to peruse the product line, a short film and a photography exhibit featuring 35mm photo prints of waves and adventure. The event will benefit the Surfrider Foundation.

The small batch collection includes a classic pocket tee, crewneck fleece, zip hoody, Bedford cord Dad Hat, and two different cuffed beanies, all items that are functional pieces of a Pacific Northwest surfer's summer clothing arsenal.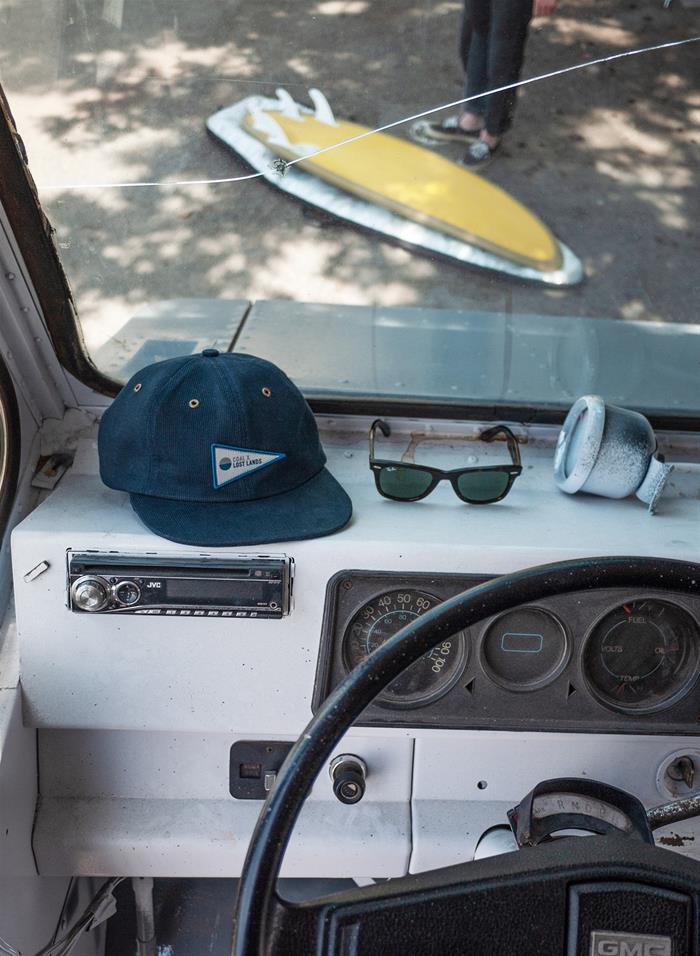 Coal Headwear Design Director Jenn Nelson says, "We were inspired by spring road tripping. We wanted to create products together that were the type of things you would wear on a road trip down the PNW coast. The pieces are not too technical, wearing well in drizzly coastal clouds or sunny breaks… the overall look took on a heritage athletic look with a vintage coastal vibe. We used classic materials in key basic silhouettes. We wanted to utilize tried and true fabrications, soft fleece for the hoody and crew neck, hard-working Bedford cord for the caps, and universal acrylic for the beanies."

"We went with a classic, beefy-tee style pocket tee with a ribbed neck and 1" hems on body + sleeves. A perfect tee for slipping on right after peeling off the wetsuit."
– Matt Noren, Lost Lands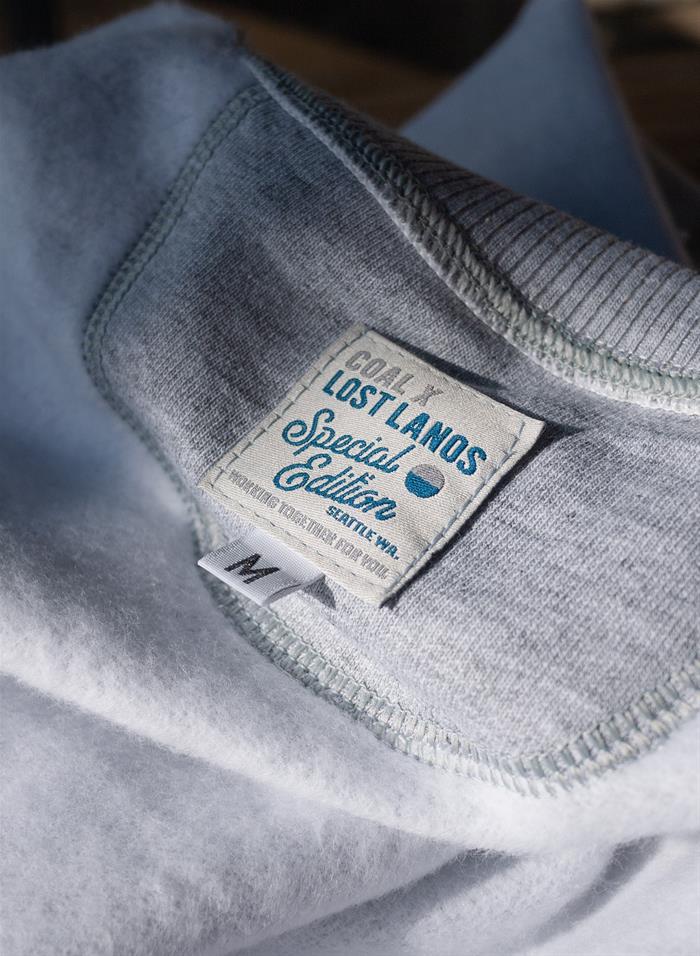 Coal, Lost Lands and Wayward each share an aesthetic and value time outdoors in nature, adventuring along the Pacific Coastline or in the high altitudes of the Cascades. Tees will sell for $35, Hoodies at $80, Crewnecks at $70, caps will retail for $40 and beanies for $50. Each item is hand made in the USA.

"Coal is a classic Seattle brand focused on bringing high quality products to a laid back, yet discerning customer; traits that are right in line with the high-quality, hand build styles I do with Lost Lands. This combined with our mutual adoration for being active participants in outdoor activities makes Coal and LL great partners for collaboration," says Matt Noren, Lost Lands Founder and Designer.


---