Back to News
Camber Outdoors Announces Pitchfest 2018 Judges
July 6, 2018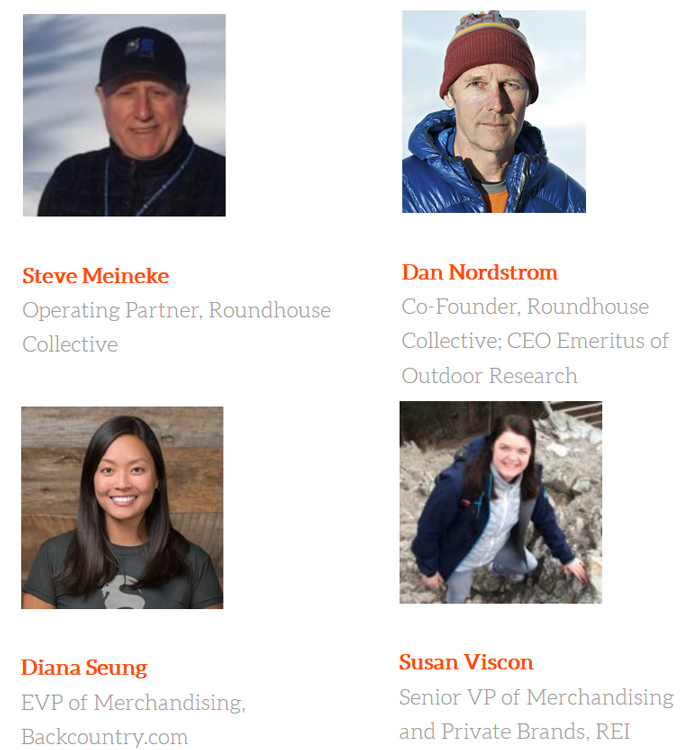 Camber Outdoors, the active-outdoor industries organization focused on equality for all women in the outdoors, is pleased to announce the judges for Pitchfest 2018. The event, which is open to the public, will take place on July 22nd at the Embassy Suites in Denver, Colo.
Camber Outdoors Pitchfest drives innovation, creativity, and enterprise among entrepreneurs with a passion for the outdoors. This year's seven finalists will pitch their businesses to this esteemed panel of judges:
• Susan Viscon: Senior VP of Merchandising and Private Brands, REI Co-op
• Diana Seung: Executive VP of Merchandising, Backcountry.com
• Steve Meineke: Industry leader: Former CEO of KEEN Footwear and Raleigh Cycle; Investor and Advisor
• Dan Nordstrom Co-Founder, Roundhouse Collective; CEO Emeritus of Outdoor Research
"Pitchfest provides a dedicated forum to highlight innovative leaders in the active-outdoor industries," said Deanne Buck, executive director of Camber Outdoors. "Our Pitchfest 2018 judges were selected based on their business acumen, product development expertise, and industry influence, as well as their commitment to innovation in the outdoors."
This year's event will be emceed by Aisha Weinhold, founder and executive director of No Man's Land Film Festival.
Pitchfest was launched in 2015 as a cornerstone of Camber Outdoors' programming to elevate entrepreneurs and accelerate growth and innovation in the active-outdoor industries. Since then, 26 founders have live-pitched their businesses to a judges' panel of top-tier industry executives and a room full of supporters, investors, entrepreneurs, and industry leaders.
The public is welcome to attend Pitchfest on Sunday, July 22 from 1 p.m. to 4 p.m. at the Embassy Suites in Denver, Colo. The event is free and open to all who are interested. Interested individuals can learn more about the finalists, the event, and register here.
Now in its fourth year, Pitchfest has been funded in part by The REI Foundation Mary Anderson Legacy Grant since its beginning. This year's event will also be co-sponsored by Perkins Coie. Through a partnership with Brandlive, Pitchfest 2018 will be live-streamed for broader exposure.
Learn more or register for the event at: camberoutdoors.org/pitchfest


---