Back to News
Fast Five - Arcade Belt Co.
November 27, 2018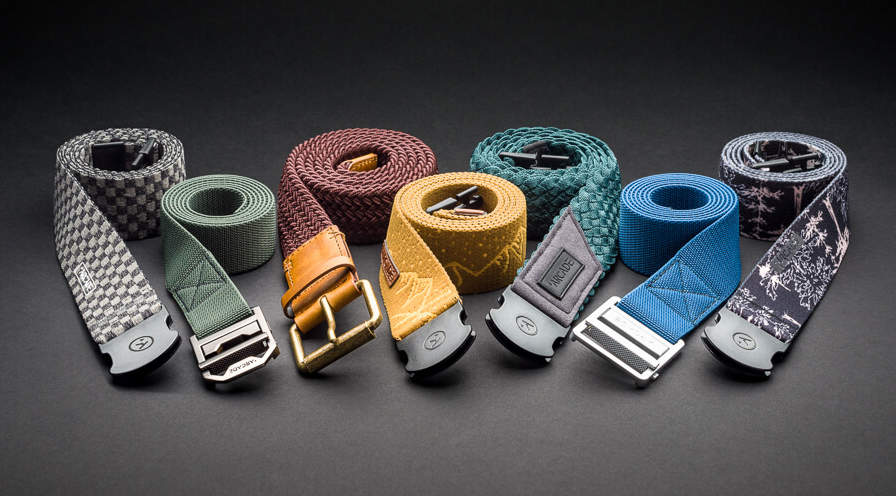 Arcade Belt Co. was founded by three friends back in 2010 and the company has consistently grown over the last 8 years. Check out this Fast Five to learn more. We're stoked they're here and hope you are too.
FAST FIVE
Arcade Belt Co. (https://www.arcadebelts.com/)

Founded By: Tristan Queen, Cody Townsend, David Bronkie
When: First product was delivered in 2010

Original idea behind it: "Make a belt that's better for going outside, and better for us skiers, surfers, and climbers in Tahoe, who are constantly getting out there." Interview excerpt with Cody Townsend on GetCairn.com

Product line & growth: Started with Adventure belts and over the years the line has grown to include: Futureweave Belts, Utility Belts, Utility Slim, Smartweave Belts, and….Suspenders!

Where's the company headed: product line expansion, strategic collaborations, new markets through athlete sponsorship all appear to be key ingredients to continuing to grow.

Location: The corporate headquarters is located in the mountain paradise of Olympic Valley, next to Squaw Valley and the entire oasis of the Lake Tahoe area.
What makes it a great opportunity: It's a young and growing company located in an amazing part of the country and earth, with a strong founding team, and a place where you can advance your career. Are you kidding? Work in paradise in a career level position and get better at what you do?

You can sign up now because they're looking for:
Operations Coordinator
Product Development Manager

---