Back to News
Fast Five - VF Outdoor (The North Face, Eagle Creek, Jansport, Smartwool, Altra)
January 21, 2019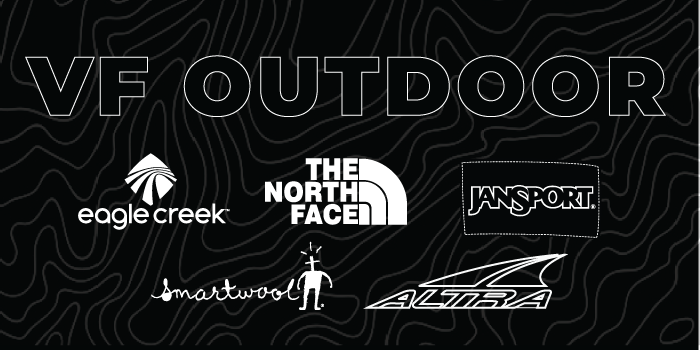 VF Corporation holds 24 brands, has a current market capitalization of approximately $32 billion, and is known to be a great company to be a part of. Many of it's employees have built entire careers at some of it's brands and can easily be considered lifers. One of the top news stories in 2018 within our industries is VF's move of its corporate offices and Outdoor group to Denver, Colorado, bringing about 800 jobs into Denver. This move makes now a prime opportunity to join one of the strongest in the business, and a great focus of this Fast Five.
FAST FIVE
1. VF is moving its corporate office, that overseas all brands in the portfolio, along with the Outdoor Group (The North Face, Eagle Creek, Jansport, and Smartwool) to Denver, Colorado.

2. The new headquarters is in the LoDo area of downtown Denver at 1551 Wewatta St. (pictured below).

3. The building is renovated to fit VF's identity and environmental efficiency objectives with renovations scheduled to be completed in 2020.

4. VF is already actively recruiting and staffing it's Denver headquarters with well over 80 open positions right now and many more to come.

5. You can meet VF's team of recruiters at Malakye's Shmooz at Outdoor Retailer on January 31st from 1pm – 4pm.

If you've ever wanted to work for VF, now is the time to make it happen.
---