Back to News
Fast Five – San Diego's $6 Billion Dollar Industry and SDSI
February 5, 2019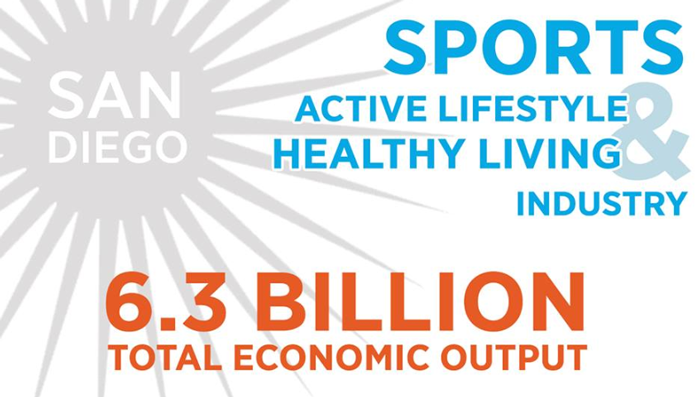 Working in lifestyle-driven industries is fun. That's why we're all here on Malakye. It's also very serious business, generating over $6 billion in economic activity in San Diego County, and the subject of this week's Fast Five.
Check out these five facts provided by CSU San Marcos and SDSI, and for more detailed information you can read on below as well as visit the SDSI website to learn a whole lot more and find out how you can get involved with SDSI either as a mentor or a member of the business accelerator program.
1. Active lifestyle industries in San Diego generate over $6.3 Billion in annual economic output.
2. 39,000 jobs in direct employment and over 57,000 jobs when dependent employment is included.
3. SDSI has produced 82 Accelerator graduates with 87% still in business.
4. SDSI accelerator graduates have raised over $85 Million in Capital and created 500 jobs in San Diego.
5. 46% of SDSI accelerator graduates are female founded or led.
You can learn more about SDSI's accelerator here: http://www.sdsportinnovators.org/accelerator-program/
San Diego Sport Innovators is excited to release the findings of a new study that examines the impact of the San Diego Sports and Active Lifestyle Business Community.
"San Diego is the place to be for an active and healthy lifestyle" noted San Diego Sport Innovators' Executive Chairman, (and Basketball Hall of Famer) Bill Walton. "For us, life is sport, and sport is life, and it's also a major and impactful economic engine in our region, contributing over $6 Billion dollars annually."
SDSI recently partnered with the Cal State San Marcos Office of Business Research and Analysis on a study that examined the size and impact of the Sports and Active Lifestyle industry in San Diego.
Some highlights include:
• Over $6.3 Billion in total economic output
• 39,000 jobs in direct employment and over 57,000 jobs when dependent employment is included.
• The SAL Industry in San Diego County supports more jobs than Qualcomm, San Diego University Research Centers and The San Diego Zoo, combined.

"What we we're really excited to see in the findings from this study is just how many companies have been successful in making a passion or hobby into a successful long-term business. From, Ralph Rubio and his now famous Baja style fish tacos, to Reef sandals, to Uggs footwear, Tony Hawk and Birdhouse, TaylorMade and Callaway Golf, to Surf Cup soccer, to prAna and Vuori activewear. Even an entire sport – wakeboarding – was born in San Diego with Liquid Force founder Tony Finn." Said Bob Rief, SDSI's Executive Director and a longtime local sport executive. "So many of these companies are really humble about what they've accomplished, and with this study, we're validating just how important they are to San Diego, both culturally and economically."
"Another take away from this study is reinforcing how important endemic support is to the companies in this space. Lifestyle businesses are unique in many ways, so empowering experienced professionals to give back and help each other is critical to future growth." Said Dana Rowley, Coordinator of SDSI's Mentoring Programs. "We see the immediate impact of our mentoring programs all the time. Of our 82 Accelerator graduates, 87% are still in business, they've raised over $85 Million in Capital, created 500 jobs here in San Diego and 46% are female founded or led. Those metrics are very, very unusual for the start-up and small business space, and it's great to see that these successes do impact the overall economic health of San Diego."
Born out of passion, appreciation for the outdoors and a desire to do things just a little bit differently, the San Diego Sports and Active Lifestyle industry has turned what was once just a way of living into a self-fueling industry that supports healthy living all around the world. What used to be just an ethos, is now something many San Diegans do for a living, and all San Diegans can be proud of.
About SDSI
San Diego Sport Innovators is Southern California's only Sport and Active Lifestyle Community. SDSI is a not-for-profit organization that supports commerce and San Diego businesses in the home of the Sports and Active Lifestyle Industry (SAL). We support healthy living companies in all stages by fostering innovation, providing business mentorship and building powerful cross-vertical networks.
Learn more at www.sdsportinnovators.org
About California State University San Marcos, Office of Business Research & Analysis
The College of Business Administration (CoBA), in conjunction with the University Library and the College of Humanities, Arts, Behavioral and Social Sciences, offers a suite of research services for a fee to benefit small businesses and nonprofit organizations. The Office of Business Research and Analysis unites faculty expertise with student researchers to produce Business Plans, Economic Impact Analyses, Econometric Analyses, Geographic Information Systems Studies, Industry Sector Forecasts, Marketing Analyses, and more. For more information, visit csusm.edu/coba/obra.
SDSI Contacts:
Bob Rief
Executive Director
Bob@sdsportinnvators.com
Renne Catalano Gussman
Director of Business Development
Renne@sdsportinnvators.com
Dana Rowley
Mentoring Programs Coordinator
dana@sdsportinnovators.com


---