Back to News
Snowboard Designer & Engineer - Paul Maravetz
December 1, 2004
With Snowboard Designer & Engineer, and co-owner of Rome Snowboards - Paul Maravetz
Pick up a Happy Magazine (http://www.happymag.com) to see the Industrial Profile in print.
Your snowboard, do you ever catch yourself staring down at your snowboard while standing in a lift-line, or riding the lift up the mountain? Thinking about why your board ollies so well, handles the rails really well, or always holds an edge when you're making a beeline down the hill. How and why is your board better than the one the person next to you is rocking? It's the design and engineering that exists between the top sheet and base.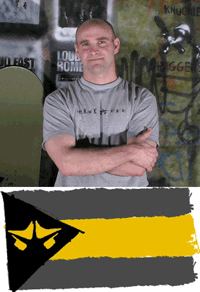 This Industrial Profile with Paul Maravetz takes a look into his experience in the ever-changing world of snowboard design and how his company Rome Snowboards came about. Read on to learn about how he got started, the collaborative process of building a great board, and much more.
How did you get in designing snowboards?
It's a long story but I'll try and give you the Readers Digest version starting with college. I received my Engineering degree (CE) from the University of Vermont. One of the reasons I chose to go to school in Vermont was so I could be close to a ski area.
I started snowboarding in 1984 but at this time snowboarding generally wasn't allowed at resorts so I would bring both my skis and snowboard with me to the mountain and after the lifts closed would do some hiking so I could ride the longer groomed trails rather than limiting myself to hiking the short, non-lift serviced hills that were considered the place for snowboarding.
During these years (last half of the 80's) a lot of things changed that led to snowboarding's growth and acceptance as a "legitimate" snowsliding activity. Equipment evolution allowed riders skills to advance which lead to wider acceptance by the ski resorts which led to better riders and supported the companies that were building better equipment, which led to better riding and so on. Everything kind of came together - advances in one aspect of snowboarding contributed to advances in the other areas which moved everything forward. By '86/87 the equipment and ski area acceptance had gotten to the point that I pretty much stopped bringing my skis along with me to the mountain and spent all my time snowboarding.
After graduating I took a job with a consulting engineering firm in New Jersey where I was a Project Engineer/Manager for new cell phone sites for the big wireless telephone companies. My responsibilities spanned the entire process from initial site survey, site and antenna design, costing analysis, the bidding process, supervising and inspecting the construction and finally flipping the "on" switch.
I wouldn't say I loved the work but I will say that being able to see the whole process and be an active controlling part of it from start to finish was a great career experience. Generally entry level engineering jobs focus you on one aspect of a bigger project (e.g. engineering a door or component of a door on a car) which can be essential on very large scale projects but being able to see and understand the project in it's entirety is ultimately what keeps me interested in what I am doing.
This turned out to be some of the most valuable experience for me as a product designer in the action sports industry. Because the majority of companies don't have the resources available to hire a bunch of people who specialize in each step of the process of bringing a product to market, having people who are able to contribute at every level and move the project along is essential.
As I said I wasn't exactly in love with my job and in 1990 at the age of 23 while sitting in my cube, wearing a tie and looking at a late summer issue of TWSnow mag during lunch saw a bunch of pictures of one of my old college roommates (Josh) shredding powder. It kind of bugged me and reinforced that this might not be the best way to spend the next 20 years of my life.
During the summers working in NJ me and some friends would rent a beach house. We'd pack our bags Thursday night and sneak out of the office early on Fridays to try and beat the traffic and spend the weekend reliving college. One morning while walking down the beach I ran into a friend who knew a guy by the name of Andy Laats who was looking to hire an engineer who snowboarded for a job at Burton Snowboards.

At this time I'm 24 and it's dawning on me really for the first time that I might be able to combine my engineering background with a job in snowboarding. Suddenly I am faced with a dream job and I'm stressed out thinking "how am going to convince this guy that I am perfect for the job"?
After a few back and forth phone calls Andy asked me to come up to Burton for an official interview and I am expecting Andy to be some "30 year old dude". It turned out the Burton office/factory in Manchester was this cool post and beam building with a mellow work environment and Andy was a long haired 24 year old who ended up offering me a job because I was perfect for the job (more likely he hadn't been able to find anyone better who snowboarded and had an engineering degree).
I started at Burton in September of 1991 and at the time the Hardgoods department consisted of 5 people in their 20's with a lot of responsibility and not a ton of work experience. The board group was John Gerndt (JG) as primary tester, Andy as Product Manager and me as Design Engineer. It was during the early 90's working with these guys that I developed the foundations of the Design Syndicate product development process utilized at Rome today.
One of the most memorable experiences was creating the Burton Custom. We were in the process of retooling the Air series (a basic price point foam construction board at the time) and while designing them it didn't make a lot of sense to me that they should be any less versatile or performance driven than the high end signature models I designed which used the most expensive materials available. Working as a group we pulled together a design matrix for the series that we felt to be the best specifications for most snowboarders rather than specifications tailored to a single professional snowboarder.
With the designs finalized and a factory downstairs we certainly didn't want to be limited to riding these shapes in the cheap, heavy RIM construction they were slated to be built in for production. So we essentially built ourselves "custom" Air boards out of the best materials we had under the auspice of testing the Air series. We would give them to sponsored riders for testing and a lot of the in house crew and friends ended up with them as well and they eventually became some of the more sought after misty R&D boards Burton made.
Because of their growing underground popularity we proposed including this type of model in the board line - a higher end construction board without a pro-athlete signature endorsement. At the time this was a bit of a big deal – prior to this the added cost of sintered bases and lighter weight high end materials were generally reserved for use on signature boards. The issue I had with this was that that geometry of these boards were always designed specifically for a signature rider which wasn't in my opinion always the best geometry for the majority of snowboarders out there.
We ended up making a really high-end board which was a good mix of materials and sizes with a geometry targeted at the majority of snowboarders in the market. The result was the best selling model of all time.

What led you to starting your own company?
Throughout time at Burton I was able to take on a new position every few years which was great for gaining experience and keeping me interested in work but one of the positions in particular was an exceptionally draining 2 year stint being in charge of bringing their step-in boots and bindings to market. It was a project I didn't necessarily have my heart in as a snowboarder but I took it on as a hugely complex challenge from an engineering and career standpoint. It took me to the edge of burnout for both work and snowboarding and I was ready to pull the chute on working in the snowboard industry.
After completing the step in project I managed to arrange a reward trip for my entire team that had worked on the project (one of whom is Josh my partner in Rome). We arrived in Valdez Alaska on the tail end of two weeks of shut-down weather – the following weeks were bluebird and bottomless with all our heli-time covered by the man. One of the days Josh and I ended up riding with Steve Klassen who had been coming to AK every spring for the past 8-10 years. He told us that these were some of the best conditions he had seen in Alaska. Regardless of Steve's impression it had already turned out to be 8 of the best days of my life and completely re-stoked me on snowboarding.
I realized that I had to figure out a way to find a balance between my career and snowboarding because there was no way I wanted to go back to working 9-5 squirreling away my vacation time for snowboard trips. I also needed to back what I was working on and have more control of the outcome of the projects.
My experience at Burton was awesome and I have no regrets but after almost 10 years working there my responsibilities there were focusing me more and more narrowly rather than broader.

Even in my last position there as Director of Advanced R&D where the sky was the limit with respect to developing new products, I wasn't stoked on being limited to just being involved on the product side of things.
I was involved in everything in the beginning, and that was really fun. But by this time Burton was almost 650 people worldwide – in Hardgoods alone we had 45 people. I also found that it was very difficult to get my ideas meshed into the inline products and spending more and more time trying to promote/politic ideas rather than collaboratively develop them gets old real fast.
What next?
Josh Reid and I started talking about starting a snowboard company. Several friends had gone off on their own and started companies with varying degrees of success so we somewhat naively assumed we could do the same. Setting up here in Vermont made a lot of sense since we could set up close to riding and we knew we could find employees with similar attitudes and work ethic here in crusty New England.
Our idea is not to build a niche company or a "core" company. Our intent is to build a snowboard company. The people that work here being snowboarders first and foremost ensure that that is what Rome becomes and remains over the years. Bringing on a team of talented and passionate snowboarders has resulted in an incredibly focused and creative work environment that has kept me personally charged to come into work everyday despite the long hours and tough travel schedule.

How did you come about naming your company Rome?
One of the goals for the company is in a couple years to be able to ask someone that snowboards, "What does Rome mean to you?" and get the response "Snowboarding". The name itself wasn't as important as the meaning we are able to implant on it. There were a few other reasons we decided on the name but mostly we wanted to be sure the name didn't get in the way of the above objective.
In retrospect it might not have been as clean a start as we had hoped – in our very first season, 2 months before the SBJ show we got a call from our new Japanese distributor telling us they were almost done with the columns for our booth!!! I just pictured a bunch of our Japanese sales guys running around in togas and olive leave crowns. They assumed that because of the name, a Roman façade would be appropriate. It was funny, a little scary, but was all worked out.
A major part of where the brand evolving is controlled by the Snowboard Design Syndicate (the SDS). The SDS is an informal group consisting of the whole community that surrounds us: people that buy our boards, our riders, our retailers, our reps. We realize our product has to meet market needs and make money for us to survive. This collective really helps us to create product that is a reflection of what our community wants. A retailer looks at the big picture in what can sell, our riders and customers look at performance. So we have Rider & Dealer councils where we bring in a half dozen people from many of the contingencies and have a meeting with a loose agenda that really shakes loose the important details of building the best snowboard product. The SDS is something we market but we feel we can only because it really is a big part of the Product Development process and fabric of our company.
One of the things we try to do is build our company around the 100 day a year rider. These are the people and perspective who drive the decisions at Rome. These are the people who we look to get involved in the Syndicate and these are the people we build product for.
The 100-day rider, the rider we listen to, doesn't have to be the gnarliest kid, doesn't have to be the double-kinker kid. It's just the guy or girl that leaves home at 4am to be the first person in the lift line, or the kid who shovels ice-rink ice in August. Pipe, rails, kickers, powder, groomers, it doesn't matter. It's the person who will arrange their life around snowboarding.
All the feedback coming in here gets listened to and much of it is incorporated into the products and as a result adds to what the brand is. When kids write us emails, those emails are actually read and responded to. People are blown away, they can't believe that you got back to them.

Can you give us an idea of what the snowboard design process is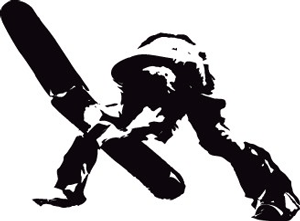 like?
It's kind of like juggling 14 balls at the same time that hopefully result in one easy-to-understand direction at the end of the process. Of course you have all the physical parameters of the board (dimensions, materials, construction, etc) and team rider input but you also need to add marketing and sales needs into the mix to ensure the product not only rides great but is relevant to the current market otherwise it is unlikely the product will succeed.
My spec sheets are the backbone of a boards design. The feedback from riders, including our customers, sales and marketing is distilled down to numbers as best as possible and reviewed with different groups within the Syndicate. Decisions on whether we are going to improve, evolve or overhaul an existing series of boards or add a series of completely new board designs to the line are being discussed, debated and tested even as we are showing prior years sales samples in Vegas.
That's what happened with our Artifacts board. At first one of our riders was trying to evolve the Agent and we were looking at things like: how is the board supposed to perform, what terrain, what snow conditions, what's the price point, graphic attitude, who's going to promote it. At the end of the day, it was pretty clear that we need a new board series—a true twin that had a unique, rail-specific flex pattern, and a price for the unsponsored rider.
This year we're introducing our third women's specific board series, and the Detail is the star of the show. It's innovative in that it is a true twin-tip rail board for women. Women are stepping up seriously on rails, and this board supports it.
Back to designing the board, after all the input process is complete I'll sit down and spend 15 hours a day for weeks on end taking specs and converting them into CAD drawings. We'll have the shapes nailed down and move to hard tooling or prototype tooling. Then we'll get the prototypes into the snow. We look for areas for improvements and get them ready for full production. By this time of the year (November) next season's boards are ready.
How does engineering come into play?
An engineering understanding of material properties and laminate construction is pretty fundamental to board design. As I mentioned there are many elements of board design that are experience based and a solid understanding of snowboarding and the snowboard market are critical to the process but at the end of the day you need to know how to translate that into a finished product that meets your design objectives. I won't say that a board designer without an engineering degree can't design great boards but I guarantee that if they do they have developed a solid understanding of engineering along the way to becoming great board designers.
All said I think the final 20% of great board design does diverge from pure engineering and becomes more of an art form akin to shaping surfboards which can take years of experience to develop. In some ways board design is also analogous to developing and tuning F1 cars – pretty much every manufacturer has access to the same fundamental technologies but the final tune and set up for that particular course or driver is often what differentiates a winning car from a poorly set up car. What I mean is that not only do you need to know what to put in the board but you also need to know how to put it all together.
Designing and developing bindings involves much of the same processes as boards but in general I would say they are a bit closer to a pure engineering and industrial design product than snowboards.
The design of boots is more heavily style influenced but the underlying engineering is just as critical to the performance even though the engineered components are often buried in the design.
What type of tools / software goes into designing a board?
Excel is probably the most powerful tool we use for everything here from designing our boards to managing most aspects of our business. Beyond the spreadsheets for boards I primarily work in a relatively simple program like AutoCAD and export them in a format readable by the CAM software our factory uses for cutting molds. For more complex product designs like bindings and boots we use more robust solid modeling programs like SolidWorks and ProEngineer.
How has engineering / design changed with the current trends (rail riding)?
Boards that are designed for rail riding are a great example of changes in design although the fundamentals of the engineering remain constant. Last summer Ihad one of our engineering interns sit down with one of our AmArmy riders and asked them to brainstorm on what they needed in a board for rails. Both these guys are topnotch riders and skaters and knew way better than I did how a board needed to perform on rails.
The first "rail" boards companies put out were designed to be softer between the bindings to wrap and lock on rails. But these guys experienced that the soft mid section boards were hard to transition through the gnarly kinked rails that they were riding. They evolved the thought until they ended up designing and developing the Artifact series boards - stiffer in between the feet for kinked rails, and softer on the nose and tail for buttering. It has a nice stable foundation between the feet rather than the typical "rail" boards soft flexy one. It was a change or evolution in how Rome thinks about rail board performance that is a result of brainstorming with these guys.
What's an average day like? Can you give us a basic idea of what it's like to do what you do?
In winter I try to get as many mornings on the hill as possible. Several days a week I will get up around 5:30, hike up before the lifts open, and then take a few runs after the lifts open and get into the office by 9am.
The day at the office can be all over the map and depends on what time of year it is. Some constants are charging through emails that came in from the factories and distributors over the night, Monday mornings I meet with our Operations and Product logistics manager to see where things are at with things ranging from A/R to shipping and lay out the week ahead. Monday afternoon I meet with my product manager and cover where things are at with his stuff - go over vendor issues, new prototypes, sales samples, production goods, etc depending on where things are at in the product development cycle.
Tuesday Josh and I meet and try to keep each other up to speed with each of our sides of the business (me product and Josh marketing) and then move into more general business issues like financials, sales, currency, distribution, insurance, short and long term initiatives, etc, etc. Pretty much everything and then we will divide up stuff that needs to get done and get after it as best we can.
It's important to both of us that we have smart people working here that know and live snowboarding so that as a group we make decisions that not only use our limited resources wisely but that are important and relevant to snowboarding and the direction of the brand.
Have you had opportunity to experiment with non-production board design since starting Rome?
We're at a point where I can experiment a bit more and have a bit more fun not purely focusing on the sale-ability of a board. For example we were able to build a prototype snowboard for Stephen Koch for his attempt at climbing and snowboarding down the Hornbein Couloir on Everest. Stephen needed a unique short, wide board that was extremely light but obviously we couldn't sacrifice on it's durability. It wasn't a geometry that had any commercial viability but the construction we used to achieve the weight and strength objectives made it into our Design series boards that we introduced at Vegas last year. The result is the best combination of light weight and durability I have ever designed into a board. We were also able to offer it at a very affordable price when compared with other boards on the market at similar performance levels.
Are there any huge surprises or unknowns you've encountered along the way, through being a designer or engineer?
There is the danger that making your passion a full time job can ruin it for you and I think this can be true for professional snowboarders as well as people working in this industry. The average snowboarder would probably be surprised to discover how many people in the snowboarding industry are jaded on snowboarding.
When I first started I never thought I could burn out on snowboarding but as I mentioned the combination of stress at work and it being so closely tied with snowboarding almost drove me to pulling away from both for at least a while. I think it's kind of funny that the opposite of quitting is what turned it around for me. Going to Alaska and riding waist deep in powder on the gnarliest terrain I had ever ridden for a week was all it took for me to realize how lucky I am to have the job I do and I don't think I will ever forget it.

What was or is the biggest challenge?
I have a hard time imagining starting Rome without someone else being as committed and deep in it as I was. Through months of people telling us that the world didn't need another snowboard company and that we were nuts for trying it would have been a lot harder to stay the course if Josh wasn't there to counter balance the negative feedback along the way.
I have a ton of respect for entrepreneurs who persevere for years trying to get their companies up and running and products accepted in the market on shoestring budgets. Without deep pockets backing you it has to be on the hardest things you can attempt.
What's most rewarding aspect of what you do?
One of the best things is hearing from riders who are stoked on what we're trying to do at Rome and who care enough to take the time to let us know about it. We're going into our 4th product year and I still get stoked when I get emails and feedback from riders using our products.
From your experience, what can you tell someone who wants to get into designing snowboards?
Over the past 14 years I have been asked by many engineers and engineering students who are also snowboarders how to find or start a career in designing snowboards. First thing I tell them is that they have to realize how few snowboard design jobs there are. The reality is that the industry is very small and 70% dominated by 2 companies (Burton and K2). This doesn't leave a lot of the pie left for the remaining 40 or so companies to divide up between them (and hire design engineers). You need to be sure you will be stoked on being an engineering before committing to this direction because even if all goes well and you land that dream job, odds are that at some point you will be engineering something less personally rewarding than snowboard equipment and you need to be prepared for this reality.
To that end I recommend figuring out a way to find a balance that allows you to do what you really love as much as possible while still making a living. A great job with livable wages and flexible hours that keeps you near the mountains and allows you to ride often could be better than a low paying job in the industry working with a bunch of people that either don't have time to ride or don't really care to ride when they do have time.
Specifics of what you can do to better prepare yourself for a job in the industry - don't limit yourself to snowboard design - boots and bindings need engineering too and it will differentiate you from the rest of the guys focusing on board design.
Mechanical Engineering or Material's engineering degrees are good for designing boards and bindings. Learn all you can about composite design and material properties for composite products. Learn and master a solid modeling program (Solidworks, SDRC Ideas, ProEngineer). Ride a ton of different boards. Analyze the mechanics of riding - body position, stance widths, stance angles, boot size, rider weight, rider strength, conditions, Sidecut, stiffness, camber, etc every time you ride or watch someone ride. Ride hardboots a few times. Watch some ski races. Build some stuff. Learn about different types of snow conditions. Learn about different types of base finishing techniques. Learn about injection molding including blow molding, gas-assisted. Learn about injection molding materials - polycarbonate, nylons, glass filled materials (short and long fiber), elastomers, etc. Learn about die casting (aluminum, zinc, steel, etc). Learn about forging and forming of materials. Learn about compression molding - EVA's, rubbers, etc. Check out ski-boots, snowboard boots, sneakers, brown shoes, etc. Research manufacturing all around the world - USA, Europe, China.
All the above can take away some of the fun of just snowboarding but if it is really something you want to do I don't think there is anyway you can learn too much about it.
Because of the odds of getting a job in the industry, I don't recommend limiting your job search just to companies that you might philosophically or emotionally feel more in synch with as a rider.
Anyone to say thanks or hi to?
Thanks to all the Rome reps, riders and supporters who have taken a chance with us and who we couldn't be doing it without, the in-house crew at Rome who work harder than anyone I know in the business - Josh, Sully, Dennis, Mike, Tim, Ben and Paddock – and of course shout outs have to got to mom and dad.
---