Back to News
RUSTY
December 1, 2004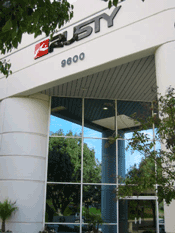 RUSTY

What are the first things you look for when a resume is submitted for your openings listed on Malakye, or any other resource?
We look for relevant experience and employment history. We pay close attention to cover letters as they are instrumental in identifying the applicant's personality. A person's interest in a position and company stands out in the cover letter and enables us to tell if the person is serious or just sending another "generic" cover letter.
How important is it for a candidate applying to a design job to provide samples with application, or an easy way for you to view samples (i.e. – link to portfolio website)?
Samples help open the door because they're a good indicator of the applicants experience level. Typically people will submit online portfolios, PDFs, or send CDs through the mail.
What is your feeling about people who apply for jobs which they obviously don't qualify for? Or apply to multiple openings at once?
It doesn't help the person in the short or long term. We receive hundreds of resumes for one job posting and it is very time consuming to read through each and every one of them. So when an applicant applies for a job and has absolutely no related job experience it can be frustrating. An applicant should have an invested interest in the job they are applying for.
How relevant are the Responsibilities & Requirements of your job descriptions? Does a person need to meet all, or almost all, of your specifics to be considered for an opening?
Human Resources and the Hiring Manager will discuss all the relevant functions of the jobs necessary skills and background. A job description is then created and posted. We prefer that a candidate meets almost all of the requirements to be considered.

Can you provide insight to key opportunities that exist in your company for experienced professionals?
A major opportunity within our organization is that we promote growth. We encourage skill development, independent thinking and creativity.
What about people who live out of the immediate area (i.e. – require relocation)?
Again, we look for experience that is relevant to the position. If we find an ideal candidate who is outside the immediate area we will discuss relocation.
What is the basic process you go through when job opportunities open up?
Human Resources and the hiring manager discuss the important functions of what the job entails. The information is compiled and the job description is created and posted. Resumes are reviewed and interviews are scheduled. After the interview process all candidates are contacted by the Human Resources department.
How can someone prepare for an interview?
Arrive early and be prepared to complete an application. Be yourself and enjoy the experience.
What can job seekers expect in interviews?
Expect and be ready to answer questions from Human Resources and the Hiring Manager in regards to the job position and the applicant's background. Answer questions thoroughly and provide examples through relevant experience.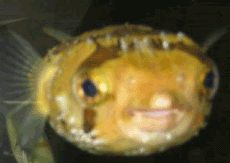 What is the worst mistake someone can make, or has made, in an interview?
To avoid any mishaps, applicants should arrive on time, research the company and provide extra copies of your resume.
What can job seekers do, in the short or long-term, to increase the chance of employment with your company?
Build experience and learn as much as you can. Never take your current position for granted because there is always an opportunity to gain knowledge through growth.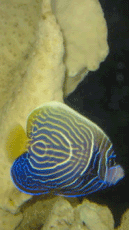 What else would you like job seekers to know about your company? Sets you apart from competitors?
Our brand has stood the test of time as we have been around for a long while.
Do you offer Internships? How would someone apply?
We are affiliated with design schools and local Universities and colleges who contact us with interested students. The intern application process is very similar to the regular application process.
Day to day, what is it like working at your company?
Challenging! Fun! And creative!
---