Back to News
Fast Five - TILLYS
May 7, 2019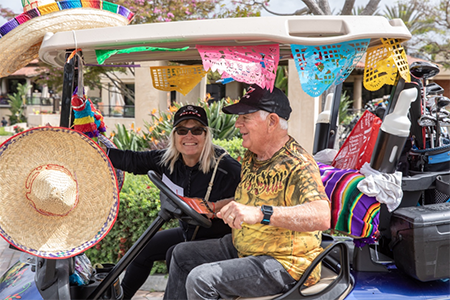 TILLYS Co-Founder & Tilly's LIfe Center's Founder Tilly Levine and Larry Levine

Tillys was founded in 1982 by Hezy Shaked and is the subject of this week's Fast Five. Tilly's recently hosted its annual golf tournament raising nearly $200K for its charity, Tilly's Life Center (TLC). TLC is an "empowerment program for teens helping to change attitudes and mindsets in order to overcome adversity". That's bad ass. Helping their target customer develop a sense of self and peace is a very genuine and powerful gift that's easily overlooked. This is the type of program that can help switch the tidal wave of drug problems, homelessness, depression, and suicide that's sweeping the country. Here's the fast five on Tilly's.
1. Tillys was founded as World of Jeans and Tops and Tillys
2. Then husband and wife team of Hezy Shaked and Tilly Levine built the company from nothing
3. At the time of writing, Tilly's operates 229 total stores across 33 states
4. Tillys is now a publicly traded retailer on the New York Stock Exchange under the symbol, TLYS, and the company maintains a healthy profit. That's a monumental accomplishment
5. Founders Hezy Shaked and Tilly Levine immigrated from Israel and started out with odd jobs eventually graduating to selling clothes at a local swap meet

Click through to connect with people who work at Tilly's.
Links to explore:
- Photos from Tillys most recent charity golf tournament
---