Back to News
Fast Five - Board Retailers Association
October 8, 2019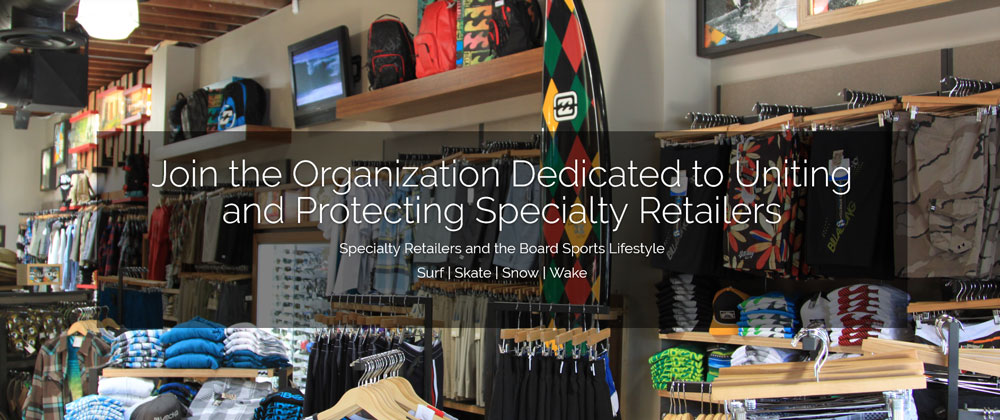 The bravest business men and women of the boardsports industry are the retailers who are able to survive and thrive in brick and mortar. The changing patterns of consumer spending and brands being able to sell direct to consumer makes the survival of specialty retailers something to marvel at, and respect. The Board Retailers Association (BRA) exists to help retailers and the industry to continue to progress and grow. BRA just launched a new series of roundtable discussion and is the subject of this week's Fast Five.
1. BRA was founded in 2003 by boardsports retailers from the west and east coast to create a unified source and anchor to unite retailers across the country.
2. BRA is free to retailers and there's a level up which it costs retailers only $100 per year to join the association and there are tremendous benefits and savings. Taking advantage of just one of the discounting opportunities pays for the membership.
3. Key benefits of BRA include access to a private label program which is a great way for retailers to build their own product lines. Having a turnkey resource is a lot more pragmatic than trying to source your own Ts, fleece, hoodies, hats, socks, and more. BRA also provides connections for discounted business services, access to industry events, and tradeshows.
4. BRA recently launched a roundtable event series that will be anchored at the Surfing Heritage and Culture Center in San Clemente. These roundtables are intended to keep an active and on-going discussion about the business challenges and opportunities in boardsports. All are welcome to attend.
5. BRA is a solid resource for retailers who want to be able to turn to a source of support and information, and it's a worthwhile association to get to know.


---