Back to News
RIP CURL
February 1, 2005
Rip Curl USA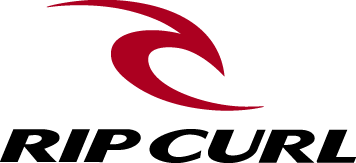 Rip Curl USA's move from Carlsbad CA to Costa Mesa CA creates a variety of opportunities. Rip Curl's world-wide presence began in 1969 at Bells Beach, AU, and the Company has operated in the U.S. since 1979. More than 25 successful years in the U.S. market makes it clear this move is intended to ensure another 25+ years of continued growth in the U.S. and world-wide.

What are some of the current or most common opportunities with Rip Curl?
We have great opportunities come up in all departments, from entry-level to senior-level. Currently some of the key opportunities are in:
Graphics/Design
Product Development
Merchandising
Distribution
Customer Service/Administrative
What are the first things you look for when a resume is submitted for your openings listed on Malakye, or from any other source?
Currently location since we are moving to Costa Mesa. We look for candidates who are either in the local area, or very willing to relocate to the area. Secondly, industry experience or a clearly defined interest in the industry. Lastly, an appropriate level of experience in the areas we have openings.
How relevant are the responsibilities and requirements of your job descriptions? Does a person need to meet all, or almost all, of your specifics to be considered for an opening?
It's very important to have experience within the job function that a candidate applies to. In most cases yes, a candidate should meet the majority of the requirements, and it becomes more critical with the more senior-level openings.
How important is it for a candidate applying to a design job to provide samples with application, or an easy way for you to view samples (i.e. – link to portfolio website)?
Very important. In design of all types a picture (samples) sometimes speaks louder than the resume.
What is your feeling about people who apply for jobs which they obviously don't qualify for? Or apply to multiple openings at once?
It is important for people to have direction of where they want their career to go. It is also important to know your value and aim to be happy in your chosen position. Everyone has a passion or area of interest, for one to focus on this will enable them to have a life not just a job.
If someone applies to multiple openings, for example a Design job and a Customer Service job, does it decrease the chance of being considered for either?
Not necessarily. If someone has skills and experience in two different areas, they could be considered for both. Through the prescreening process a direction will be discussed.

Can you provide insight to key opportunities that exist in your company for experienced professionals?
Look at the Malakye site for our postings.
Is there opportunity for career advancement with Rip Curl; within the corporate headquarters, and through Retail operations?
Yes. It depends on the individual performance and desires along with the company growth and success.
What about people who live out of the immediate area (i.e. – require relocation)?
We are currently focusing on local talent or those that want to be in the Orange County area.
What is the basic process you go through when job opportunities open up?
Resume review, prescreening of qualified candidates, interview, references, hire.
What can job seekers expect in interviews?
A relaxed, informal style. The opportunity to ask questions, get a sense of the environment. Managers will be asking pointed questions about skills, experience, knowledge, and desires.
What is the worst mistake someone can make, or has made, in an interview?
Not be themselves and to lie.
What else would you like job seekers to know about your company?
We offer a lifestyle, not just a job.
Day to day, what is it like working at your company?
Fun, exciting, challenging, a place you look forward to going because of the company, people and direction.
---