Back to News
Earth Products/Hayter Communications
May 9, 2005
EARTH PRODUCTS SELECTS HAYTER COMMUNICATIONS AS PUBLIC RELATIONS AGENCY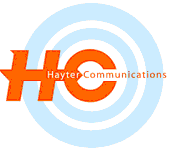 PORT ORCHARD, Wash. (May 3, 2005) – Earth Products, the leading producer of high-quality, athlete-inspired products for the action sports market consisting of the Adio Footwear, Hawk Shoes, Planet Earth and Holden Outerwear brands, has named Seattle-based Hayter Communications, a leading action sports and outdoor lifestyle communications firm, as its new public relations agency of record. Hayter Communications will handle all aspects of public relations for the company, from material development and strategy to media relations through its broad network of consumer and trade media contacts to product placement in the entertainment world. Hayter Communications is a long-time public relations agency for K2 Sports, and several acquired action sports brands within the K2 family, including Earth Products.
"Earth Products' brands are at the core of action sports, inspired and designed by the best riders in the world," said Jeff Taylor, director of marketing for Earth Products. "Hayter Communications will help our brands reach mainstream consumers we've never reached before while helping keep us core with action sports consumers who know our brands and got us where we are now."
"Earth's brands define style and performance for an industry that defines style and performance for the world," said Ryan Hayter, agency founder. "It's a tough demographic to please but Earth has always stayed true to its roots and has the respect of the skate, snowboard and surf industries. We're going to go after opportunities to expose the brand to a wider audience yet keep it real from a PR perspective. Earth's athletes and products speak for themselves."
Hayter Communications currently supports public relations and corporate communications efforts for K2 (www.K2sports.com), Ride (www.ridesnowboards.com), Helly Hansen (www.hellyhansen.com), Atlas Snow-Shoe Company (www.atlassnowshoe.com), REACTOR Watch (www.reactorwatch.com), Valandré down products (www.valandre.com), Raleigh America (www.raleighamerica.com), Diamondback Fitness (www.diamondbackfitness.com), RealTime Productions (www.realtime-productions.com), Skatelite ramp surfaces (www.skatelite.com) and other related product and service companies.
---