Back to News
O'Neill Clothing
July 1, 2005
O'NEILL CLOTHING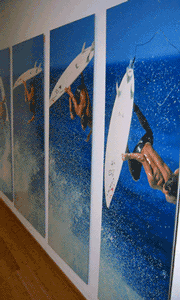 When you think of finding a new company to work for do criteria such as motivating leadership, opportunity to advance, and shaping your own future come to mind? These are a few of the conditions, or more appropriately, benefits which exist at O'Neill Clothing. Whether you have years of surf industry experience, or you are for the first time looking to combine your passion and profession, O'Neill Clothing provides you with immense potential.
"We believe in building a team of people who are interested in the long term growth and success of O'Neill. It is important that the people we hire bring with them their diverse experiences and talents, yet have in common their belief and passion for the lifestyle – surf, skate, snow and music.
This passion should overflow into their work and the product that they produce. It is this common bond to the roots of the industry that keeps our teams inspired and our product a true reflection of the lifestyle we represent. " – Toby Bost, CEO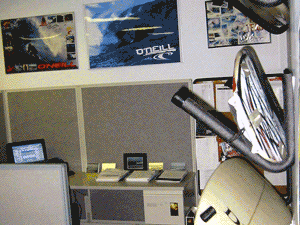 What makes O'Neill a great place to work?
Our culture. One of the most amazing things about O'Neill is our leadership team. Our executives are some of the most talented, hardworking and passionate people in the industry. They have built a casual, fun, yet highly professional and productive working environment. People who enjoy working in this type of environment find O'Neill to be a family-style culture and will be surrounded by leaders that they will respect and learn from.
The executive team is so important when considering working for a company because their influence impacts all facets of the company environment. All of our executives are committed to making O'Neill the best place to work. The culture and environment are a reflection of the leadership's practices. A lot of companies talk it, but they don't walk it. At O'Neill it starts with our President who is one of the most employee-centric leaders you will find. He is committed to the employees and making O'Neill the best place to work. He works with an open door policy, makes it his business to understand practical day-to-day operations and pushes his Directors to motivate and reward their employees.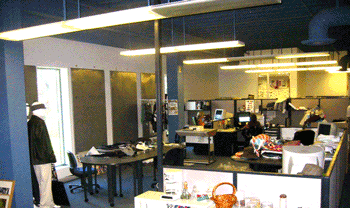 In an average year, how many job opportunities open up as a result of growth, turnover, and other related occurrences?
We're growing and as a result hire on a regular basis. It's hard to give an average, but lately we have about 5 jobs open at any given time. The openings are usually a result of internal promotion and additional head count. We take a conservative approach to our growth in terms of employees. We are in no way overstaffed which is good because it's gives our employees a chance to have responsibilities that cross over into different job functions and departments. The last thing we want to do is hire so many people that it takes away from a position's challenge.
What departments do you foresee having job openings?
It's going to be across the board. As the company grows every department needs to grow as well. The most growth in the near future will be in Design and Merchandising. Sales, Customer Service, and Finance will also see some good growth.
Are there part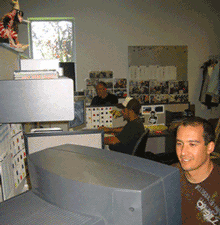 icular professions in which it is difficult to find talented, top-tier individuals?
It's not a common problem for us because of our outlook on promoting from within. We've had great success in promoting our current employees.
In general, it's the most challenging to find candidates for Design jobs. When we're hiring a designer, he / she need to understand our brand, culture, and lifestyle. And they need to be able to design for what those things represent to O'Neill, the emotional quality of the brand. To us it's almost more important to know what a designer would do for O'Neill than what they've done in the past. We need to understand how they would use market trends and then translate that into O'Neill.
Operations can be difficult too. Finding someone who has industry experience and the right technical aptitude for logistics, shipping, and distribution is challenging.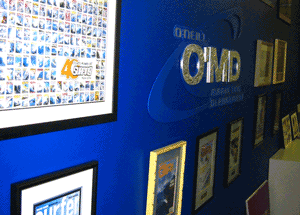 Are there general "core skills" that transcend departments which a person should have?
Not so much a skill set, but more of a personality style. You pave your own future here if you have a great attitude, are hard working and good at what you do. It goes back to the O'Neill family. You come in every day with a great attitude and a strong work ethic the sky is the limit of what you can do here.
What happens internally before a job opportunity is announced to the public?
Before we post anything externally we consider all internal candidates. If there is an employee who has proven that they are ready for the challenge then we will offer them the position.
How do you handle the situation where an internal candidate interviews for a position but doesn't get it?
Honesty is the best policy. We'll focus on the person's strengths and tell them how to make it to that next level. There are not a lot of politics here.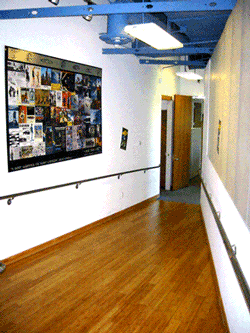 Is there a general process that happens from opening to hire?
The full cycle of hiring a new person can take anywhere from 1 month in a best-case scenario to 6+ months. Our philosophy is to be patient and wait for someone who is a perfect fit rather than just find a "warm body".
We advertise the opportunity, collect and screen resumes, and then a Hiring Manager will review resumes of all candidates who meet minimum requirements. We'll decide on an interview line up and begin calling candidates. At the same time we'll do reference and background checks.
First interviews start with Human Resources and then move on to meeting with the hiring manager. Depending on the position, a decision can be made based on first-round interviews or require follow up interviews.
If we're hiring for a design position we'll give candidates a project to come back and present. We ask this of candidates for design positions from entry-level on up into senior-level design positions. The project itself will vary depending on the position but we always do ask for it in some form.
After the interviews are complete we move to the offer stage, and hire!
What are the first things you look for when a resume is submitted for your openings listed on Malakye, or from any other source?
The basics are professional and concise communication, an easy to read format, no spelling errors, and related education. When it comes to education we're particular about seeing an educational background that matches the position – design school for design positions, finance for finance, etc.
We look for experience to line up as well with what the position requires. One concern related to that is when we receive resumes of people who are currently employed at a similar company in a job that is the exact same as the job opening we have. It makes us wonder why a person would want the job here when he / she is already doing it. That is something a person would want to address in a cover letter.
We also look at longevity / term of employment. If a person's last 3 jobs are all 1 year terms, then his / her resume will probably go to the bottom of the pile.
What about people without industry experience?
We definitely consider people who have not worked in this industry before. Our position is, if we don't consider people from outside the industry we're going to miss out on a diverse candidate base.
If someone applies to a sales position who has worked in a mainstream corporate environment, we'll look for interests related to the industry. It's a great idea to include in a resume sections such as interests and affiliations. We'll also look for other details in the cover letter and resume that enables us to pull an individual's personality and aptitude. For example, if a candidate applies through Malakye we know they're in tune with in the industry.
How relevant is a person's previous term of employment?
It's important; our position is to find good people and keep them in the company, so people who appear to be a "job hoppers" are not going to be our top priority candidates. We do understand that this can happen for reasons, such as downsizing, that are out of a person's control and always try to give people the benefit of the doubt.
What is your feeling about people who apply for jobs which they obviously don't qualify for? Or apply to multiple openings at once?
It would be nice to tell every person how or why they are qualified / unqualified, but time doesn't permit. But people should take risks. If a person applies to similar openings at our company on a fairly regular basis it shows they have a real interest in working for us, which is good. As long as people take a considerate approach it's fine.
How relevant are the responsibilities and requirements of your job descriptions? Does a person need to meet all, or almost all, of the specifics to be considered for an opening?
We'll specify between "have to have" and "preferred" requirements. And it depends on the correlation of the job's requirements to the person's experience. If the job is a graphic designer position, we need very specific computer skills which are a necessity to being considered. But there are other types of jobs where candidates will be considered if they appear to be technically savvy and able to pick up on a new software tool fairly quickly.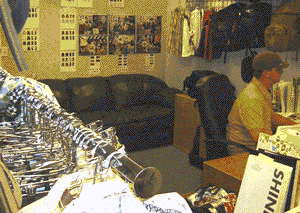 How can someone prepare for an interview?
Understand our company. Be prepared to talk about what you do and how you can contribute to the department & company. Be ready to ask questions that will help facilitate this conversation. If you're interviewing for a design, sales and/or marketing position you need to be familiar with our product and current campaign.

With Administrative and Operational positions we like candidates to understand the company product as well as have a firm grasp on their own skill set and how that relates to the position they applied for.
We appreciate and respect people who take time to prepare, have well written correspondence, and a professional attitude.
What is the worst mistake someone can make, or has made, in an interview?
Mistaking our casual environment for lack of professionalism. People tend to be fooled by our casual corporate environment but we are operating a profitable business day in and day out. Even standard business processes apply to the surf wear industry.
How important is it for a candidate applying to a design job to provide samples with application, or an easy way for you to view samples (i.e. – link to portfolio website)?
We look at portfolios and they're a very important part of opening the door. But we'll almost always ask candidates to provide us with concepts / samples based on O'Neill product and direction. In some cases it is more important to know what they would do for O'Neill rather than what they did the past. We look to see how a designer will correlate and translate his or her impression of the market into O'Neill's brand.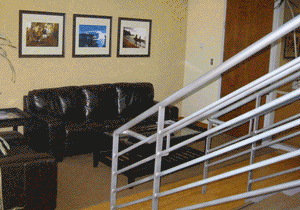 Is there opportunity for career advancement?
There is always opportunity here. We're willing to spend time training and mentoring our employees to prepare them to take on more responsibilities and build up our bench of people ready to step into action. We'd much rather promote from within than look to the outside. It is important to the health and strength of our company to ensure that we retain our talent.
Does the company offer opportunity for career development?
If a person wants to take the next step vertically, we'll help them. One of the biggest challenges in internal promotion is that step to managing people. That is the hardest gap to bridge. You can talk about it and read about it but it is the real life experience that will help new managers become great managers.
Can you provide insight to key opportunities that exist in your company for experienced professionals?
O'Neill is full of opportunity for experienced professionals. We offer an environment that enables senior-level people to use and implement their skills, and truly have an impact on a growing business.
What about people who live out of the immediate area (i.e. – require relocation)?
Absolutely. It typically occurs at a Manager level and above.
When it comes to a person's resume, what is your opinion about a resume that lists someone's experience as "present" but in fact, he / she is no longer employed at that job?
Are they lying? We appreciate receiving the most updated resume possible. We realize that depending on when they applied and when we contact them, there may be some movement or change.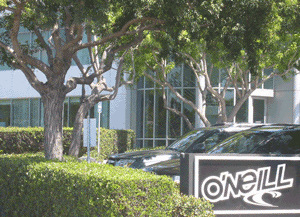 What can job seekers do, in the short or long-term, to increase the chance of employment with your company?
There's not a specific answer to that. If you're interested in working for our company, but we don't have an opening that matches your background then continue building experience, and formal education if it's required, and keep an eye out for an appropriate position. In the meantime, get to know the industry – go to events, read trade magazines, attend trade shows, and so on. It should be a long-term approach, effort, and strategy.
---