Back to News
Oakley
August 1, 2005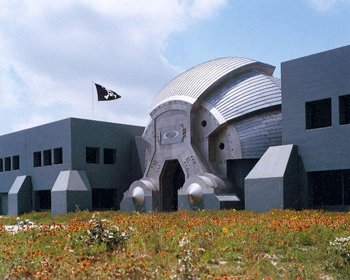 Oakley
Origin of the Species?
With a mission, culture and conviction dedicated to purpose beyond reason, Oakley unites a common purpose of embracing new product innovations by rejecting the constraints of conventional ideas and ultimately redefining the limits of possibility.
Recognized as a definitive sport and lifestyle brand, Oakley, at its core, is a technology company with a heritage of developing products that solve problems with inventions and wrapping those inventions in art. It is the essence of Oakley that refuses to adhere to limitation and conventional thinking. For more than three decades Oakley has set design, technology and performance standards that few can challenge. Awarded over 500 patents worldwide, Oakley is a global icon to consumers in more than 100 countries.
Is the company really that unique?
Yes, that's a pirate flag flying high above the worldwide headquarters. Yes, walking into the lobby of headquarters does feel like you're in a futuristic, industrial boiler room with bombs, missiles, and fighter-jet ejection seats. What about beyond that initial introduction? Well, that's a mystery; past those first few indicators an outsider can't know. What's going on in the belly of the beast? What are those mad-scientists up to? You'll never know unless you work there because Oakley is on lock-down. Oakley has room for people ranging from entry-level telesales to the world's most talented professionals in areas such as marketing, sales, accounting, finance, engineering, design, information technology and manufacturing.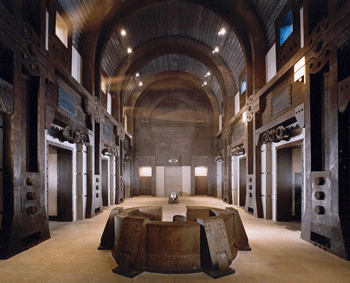 What makes people want to work for Oakley?
Oakley is a unique company, a very strong brand, and has a clearly established position in the market. Oakley has been an innovative company from the first day in 1975 when Jim Jannard, Oakley's CEO and Chairman of the Board, created and began selling a world's first – a motocross handgrip with a unique orbicular design, engineered to fit a competitor's closed hand without the chronic slippage that plagued the industry.
Today, Oakley is driven to seek out problems, create solutions, and wrap them in art. The company's obsession with innovation has built a legacy of science, sculpture, and defiance of conventional thinking. Reinventing the concept of eyewear was only the first step. The passion that ignited the optical industry is now unleashed on high-performance apparel and accessories, prescription eyewear, footwear, wristwatches and consumer electronics.
Our vast product offering, consistent invention and innovation, worldwide distribution, and complex business environment is a platform that creates opportunity for the world's most talented professionals to work here.
How widespread is Oakley?
Our premium sunglasses, high-performance apparel and accessories, prescription eyewear, footwear, wristwatches and consumer electronics can be found all over the globe. Oakley sponsors athletes in every action sport segment including professional cycling, skateboarding, motocross, professional team sports, motor sports like NASCAR and F1 drivers to name a few. We also produce products for the military, other government agencies and public service agencies such as police and fire departments.
In an average year, how many job opportunities open up as a result of growth, turnover, and other related occurrences?
The company has diversified and this diversification has resulted in a significant number of new opportunities. Currently, we have approximately 50 open positions and more than half are a direct result of expansion and internal promotions.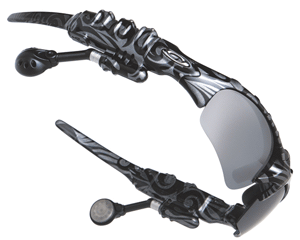 Are there particular professions in which it is difficult to find talented, top-tier individuals?
Yes, some skill sets are certainly harder to find than others. We seek the best of the best and that takes time, focus and a good sense of what will and will not work in our unique environment. Our dedication to producing technologically advanced products requires us to find the best available talent in engineering, manufacturing and design. Our complex business systems and increasing data requirements call for the best available people in information technology.
Business unit managers, a position which oversees all operational aspects of an individual product line, can be tough to find as well because of our intense specialization. Take prescription eyewear as an example – the ideal person understands our company culture and product offering, while having experience working in the world of prescription eyewear. We're looking for people with an optometry background to merge into an action sports company. They have to be able to talk the talk and walk the walk of both worlds or else the story, sales pitch and validity falls flat.
Oakley is a very unique company and very different than most corporate environments so fit can be a challenge. Although refreshing to most, some new employees from mainstream companies have a difficult time transitioning.
Are there general "core skills" that transcend departments which a person should have?
Each area has specialized core skills specific to a department or position, but there are some traits or behaviors that are valued universally. A positive, can-do, get-it-done-now attitude works well. Oakley operates with an entrepreneurial spirit; it's a culture where self-initiative is a requirement, if you're not autonomous you will generally have a hard time in the culture. It's pretty accurate to say that at Oakley, everyone wears a number of hats. A team player is also appreciated. One shouldn't mistake our casual environment as kicked-back. Even though the environment is casual, everyone works hard.
What happens internally before a job opportunity is announced to the public?
Upon receiving an approved requisition, our HR assistant posts the position internally on our intranet as well as notifying organizations that could potentially send us diversity candidates. The job file is turned over to the client group recruiter who then decides the most appropriate methods for sourcing outside the organization. When we open a position, we are ready to hire. Because we don't have the luxury of waiting for two weeks to go public with the announcement, we post on our website and start building an applicant pool while we interview internal and diversity candidates for the position.
What are the first things you look for when a resume is submitted for your openings listed on Malakye, or from any other source?
Background in the action sports industry is always very desirable, but can be hard to find with more senior level and specialized positions. Beyond that we look for a skill set that matches the job's requirements. For example, if we're looking for a quality assurance manager, we might prefer someone that has a background in quality assurance with experience in our industry, at a level appropriate for the job.
How relevant is a person's previous term of employment?
Short tenure job histories definitely tend to raise questions, yet it is not a black and white situation. If it appears from a person's resume that he or she has the appropriate skill set, we'll have a conversation to find out more. We will make an evaluation on whether we want to proceed. If we decide to move ahead, we would most likely verify the explanations given for the frequent job changes during the references.
What is your feeling about people who apply for jobs which they obviously don't qualify for? Or apply to multiple openings at once?
If we are talking about people that apply to either multiple jobs or positions for which they truly aren't qualified, it makes us question the person's reason for leaving his/her position, their true interest in the opening and their focus. It leaves the impression of one who is scattered, desperate or impatient. However, we do understand when people apply for stretch positions when they have most but not all of the qualifications.
How relevant are the responsibilities and requirements of your job descriptions? Does a person need to meet all, or almost all, of the specifics to be considered for an opening?
Job descriptions are a summary of the duties and responsibilities of the job and are a guideline for us to communicate a high level view of the basics of the position. With regard to meeting all, or almost all, of the responsibilities and requirements it depends on the job opening. There are some scenarios where candidates must have all points covered because of the nature of the job. For example, an IT professional can't be missing an area of expertise. Then there are other cases where a person can meet 80% of the job description as long as those missing skills / experience are not extremely critical to the job or can be easily learned. It also depends on the competition for the job.
It's kind of like that question about the degree – does a person need to have one? Not all the time, in some cases years of experience will offset the need for a degree.

How can someone prepare for an interview?
Do research, know your skill set inside and out, and be a good communicator. Use the job description of the position you will be interviewing for as a foundation to build from. Our company website (http://www.oakley.com) is full of information, so take time and dig in. If you're coming in for an interview then that means you're a contender for the job. The interview is your chance to stand out among a group of people who may be equally qualified. Do your best to learn about where your department fits into the big picture of the company, and specifically how the position you're interviewing for fits into the department and how you can contribute to Oakley's success. Be prepared to explain why you should you be hired over others. If you can't find answers, that's ok because now you have questions for us during the interview. Questions about the job and company are a good indicator that you're interested and motivated to make sure it's the right position and company for you.
How important is it for a candidate applying to a design job to provide samples with application, or an easy way for you to view samples (i.e. – link to portfolio website)?
It's very important. Oakley has an extensive network of contacts to draw from for design jobs, so if an individual is applying for a design position (which is rarely advertised) he or she has to provide a sample of his or her work to be considered. In terms of actual physical samples / portfolio sent to us, we're not interested in seeing them unless someone is coming in for an interview.
Is there opportunity for career advancement with Oakley?
Absolutely, if someone has talent and drive, is motivated, and takes initiative in his or her work then there's potential for career advancement. New positions are created on a regular basis as departments grow. We encourage people who are up to the challenge.
Does the company offer opportunity for career development?
Yes, we have a great tuition reimbursement plan that employees are eligible for after 1 year. There's a set amount per year employees are eligible for and it's a sliding scale based on an individual's grades. An "A" gets 100% reimbursement, a "B" 80%, and so on. We have not only company-wide training in those areas that apply company-wide, but we also allow employees to attend seminars that are specific to their position or specialty.
What about people who live out of the immediate area (i.e. – require relocation)?
Ideally, we attempt to find candidates locally, however, when that doesn't happen, we'll open it up to people out of the area. Rare skill sets may require an international search and relocation.
What is the worst mistake someone can make, or has made, in an interview?
Not being honest. We do extensive references as well as background checks and drug tests. The applicant should always answer all questions on the application and during the interview thoroughly and honestly.
When it comes to a person's resume, what is your opinion about a resume that lists someone's experience as "present" but in fact, he / she is no longer employed at that job?
Well, that's something we might not find out until prescreening or actual interview. If a person is applying to one of our openings, and we see "present" on a resume but that person actually left three months ago it makes us dig a little bit more. It's up to the candidate to keep an updated resume.
The bottom line is to be honest. It's the same thing with questions during interviews. If you don't know the answer say so, be honest instead of trying to make up an answer. It's ok to say you don't know, but if someone tries to walk the line we'll see right through it and it's a waste of time for everyone. Don't inflate your salary. Use correct dates. We'll verify everything anyway so why risk a future conflict?
What can job seekers do, in the short or long-term, to increase the chance of employment with your company?
Make sure that you're qualified for what you're applying for and you have the experience and skills necessary. If not continue working and building skills and wait for the right opportunity. If you really want to work for Oakley, be patient and be selective. Also, be the kind of employee you would want to hire – positive, team player and self-starter. Make sure you're the best candidate for the position.
What else would you like job seekers to know about your company?
Oakley is one of the rare companies that walks the walk, talks the talk and practices what it preaches. It truly is one of the most unique, creative-minded, autonomous and rewarding environments you will ever find.
---