Back to News
Flow International
September 1, 2005
Flow International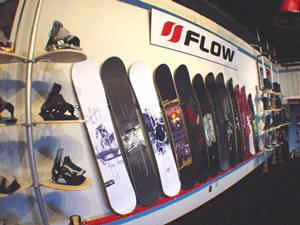 Flow has been producing its unique line of patented, high-performance snowboard boots & bindings, and snowboards since 1996. In the winter of 2004 / 2005 Flow made an appearance on the worldwide snowboard industry stage like never before. Antti Autti's double FIS World Championship and X-Games superpipe gold medal, along with Risto Mattila a winning the US Open Slopestyle are just a few of the achievements that put Flow in the spotlight.
As a company, Flow is making some strategic moves that will help ensure its place in the spotlight for some time to come. Originally the company was headquartered in Austria and operated as Flow International throughout the world, and as Flow USA in the U.S. Now Flow worldwide headquarters is in the U.S., specifically San Clemente, Ca. As a result Flow has been and will continue to search for talented individuals to join its team. Key opportunities at Flow span the gamut from product design, product development, graphic design, marketing, sales, administrative, and warehouse. Stay ahead of the game and learn about Flow as a company.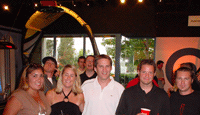 Who would enjoy working at Flow?
The type of person who will enjoy working at Flow is someone that really likes to work. We're not talking about working to work; we're talking about that feeling satisfaction when it's a job well done – whether it's a quick task or seasonal project. Someone who enjoys digging deep, going beyond personal limits, brings high level of creativity and quality of work. A person who doesn't think "is it really my job to handle that?" There's definitely a sense of ownership in success here. It's a team environment and everyone is moving in unison towards our goals. That's the way we approach things here at Flow, and we're feeling success and momentum as a result. It's how we're going to emerge along side the industry giants.
In an average year, how many job opportunities open up as a result of growth, turnover, and other related occurrences?
There is no average for us. Flow has been a rapidly evolving brand over the past few years which throws an average out the window. With our move to San Clemente, we'll be increasing our headcount because of Flow's growth and a change in our strategy. We're bringing our warehousing in-house, expanding inside sales and the marketing department, as well as making additions to our accounting staff and other administrative areas.
Can you provide more detail on the strategy change you mentioned?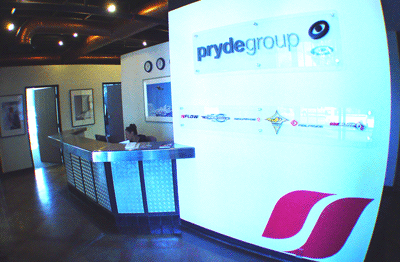 Sure. When Flow was created there were two divisions or operating groups – Flow International and Flow USA. Flow International was responsible for all aspects of the company (design, team, sales, marketing, etc.) in 50+ countries throughout the world, and based in Austria. Flow USA did the same thing but solely in the U.S.
But with this move to San Clemente, we're also officially moving Flow International from Austria to San Francisco and now to its final resting spot in San Clemente. We've been recreating the team for Flow International over the past couple years. Since the summer of 2003 we've been restructuring departments that are essentially the company's nervous system – design, product development, sales, and marketing.
The move is much more significant than a simple move to a new location. It's kind of a reinvention of our brand and distribution.
What makes this change so significant?
Bringing Flow USA and Flow International together under one roof is the pinnacle of this change. The moves we're making will modernize the Flow US distribution and put us at an operational level people expected of a top-tier brand. With a new sales structure, and our team of Industrial Designers, Engineers, Product Developers, Graphic Designers, Sales, and Marketing we're positioned to make it happen.
We've been restructuring our U.S. operations and have put up a new "Corporate Banner" We call the operations "PrydeGroup" This now plants the official flag of the parent company firmly in N. American soil. It symbolizes a company comprised of many smaller companies specializing in manufacturing, distribution and brand building.
The "PrdyeGroup" is an OEM manufacture of snowboarding products, wetsuits, lycra, surf trunks and other accessories, apparel and equipment. We own leading brands like Flow - snowboards, Cabrinha - kiteboarding, JP Australia – windsurfing boards, Neil Pryde – windsurfing sails, wetsuits and accessories. We also own many of our distribution facilities such as in the U.S. that also sells into S. America France which manages France, Spain, Portugal, Switzerland and we own the distribution in Germany which also controls Austria. The remaining distribution is largely independents. All this being said it is easier to just call the whole thing PrydeGroup.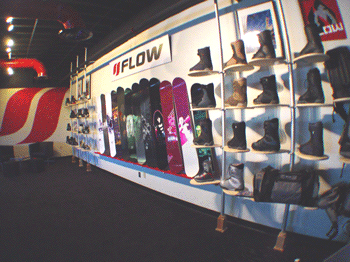 What type of positions will you be hiring for / creating given this new structure?
On a fairly regular basis we'll have openings in our Warehouse, Accounting (AR, Outbound Logistics), Inside Sales, Reception, and Graphic Design. When it comes to Product related positions – design, engineering, development – we're always open to looking at people with good skill sets because they are really hard to find.
What is it about product positions that make them hard to fill?
They are by far, the hardest positions to fill. It's difficult to find people who have really good working knowledge of the design process and manufacturing process. On top of that there are so many different flavors of product designers, product developers, engineers, and so on. Each person typically has his or her own really well developed and specialized skills. Put that on top of not many qualified people in the first place, availability, and personalities meshing – you've got a very specific need.
It's impossible for one person to be an expert in all of the areas so making sure everyone's skills compliment each other is critical to the process. One person has good vision of what the product should look like, and then another person is a great engineer who can execute at the factory but doesn't have a creative bone in their body. Then you have good product managers who can orchestrate. We look for a well rounded person with a good blend of vision and technical aptitude.
Are there general "core skills" that transcend departments which a person should have?
It's seems generic, but people have got to be team players and good communicators. Not only do they need to be able to function within their own group, but also all with the other departments. For example, Sales needs to work with Marketing, Graphic Design, and Product Design. And you can also chop that up any way you'd like, but everyone has to be able to work with everyone else. At then end of the day being able to integrate individual efforts into a cohesive push is what it's about.
People who are successful here also have the ability to take on a wide range of responsibilities, are eager to learn, and able to take constructive criticism. Everyone needs to understand what drives consumer demand. And there is definitely an entrepreneurial approach to work here.
What happens internally before a job opportunity is announced to the public?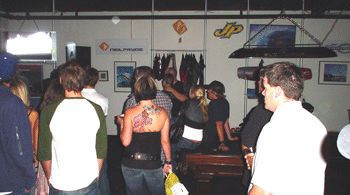 We have a road map plotted out in an organizational chart that shows us where we are, and where we're going. We'll sit down as a group to go through the details to decide on the positions we need to fill. Each department head will identify the upcoming needs and we'll work together to create an accurate idea of what the position's responsibilities will be, experience / requirements necessary to do the job, and salary range.
Is there a general process that happens from opening to hire?
The department head will work with our support staff to put together the job description to make sure all of the important details are covered, we look internally, discuss who we may know that could be a good fit and then when that process is exhausted we advertise.
Once resumes start coming in the Hiring Manager / Department Head will determine the top 10 candidates. Then we'll wean it down to 4 or 5 good strong candidates. We'll start with a quick phone interview, and prescreen background checks. If that goes well and they're located close by we'll call them in for an in-person interview. If a candidate is located out of the area, but seems to be very promising, we'll fly him / her in for an interview.
The person who conducts the interviews depends on what position is open. Interviews are done either with a Hiring Manager, or Hiring Manager and key members of the executive team, just depending. For really specialized and / or executives the hiring process can involve phone interviews, in-person meetings, and trips overseas before a hire is made.
What if the right person turns out to be located across the country? (i.e. – requires relocation)?
When we find the right person we'll provide relocation. We relocated our most recent two new hires. When we find the right person, relocation is not even close to being an issue.
What are the first things you look for when a resume is submitted for your openings listed on Malakye, or from any other source?
We always look for industry experience first. Beyond that we're looking at professional experience and skills, work history, and education. However, formal education is not always important. The industry is a great university for itself. Retail is a great training ground. If a person has ambition, direction, and willingness to learn the skills required for a profession (i.e. – learn software programs for design) that's all it takes.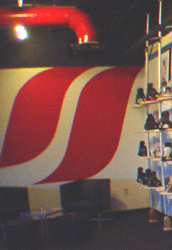 How relevant is a person's previous term of employment?
This is something that is hard to generalize about. Some people who move around in jobs have a very good reason to; it requires a deeper look than making a call off of dates alone. We don't live in a world where a person gets a job and keeps it for 25 years.
But we also don't want a person who can't hold a job, or doesn't do a good job so they're getting squeezed all the time. And we also don't want a person who doesn't know what he / she wants.
What is your feeling about people who apply for jobs which they obviously don't qualify for? Or apply to multiple openings at once?
It shows us the person has a lack of clear understanding of his / her own goals and objectives in a career or a job. Hopefully a career is a path. We're not going to look at someone's resume because he / she wants to do "anything" just "to get in the industry". It's a Red Herring. We're looking for people with direction. If you've got a good head on your shoulders, it'll happen.
What does that do to a person's chances for consideration?
They're considered, but it certainly is a tuff one. We've been in the situation before where we actually hired someone who had a little bit of that mentality. What happens is you hire someone and put them in a position to give them a chance and often they're not happy. Within no time he / she wants to do something else, a different job. And if there is a job like that open and they don't get it, or if the opportunity just doesn't exist, then they're not happy. And that type of attitude is not fun to be around, nor is it productive. It's actually more counterproductive than anything else…
How relevant are the responsibilities and requirements of your job descriptions? Does a person need to meet all, or almost all, of the specifics to be considered for an opening?
Overall, a person definitely needs to be on the track we've laid out. But a lot of positions can take a varying degree of strengths and weaknesses. A key for us is to look at the individual and our organization to see how that person would mesh with our current set up. For example, we're really strong in C, D so that's not as important as A, B. And this candidate is really strong in A, B and we can bring him / her up over time on the other points. The person might also bring something more to the interview that you can't pickup off of the print resume.
How can someone prepare for an interview?

Know what you want from the job, and know what you can contribute to the job. When a person asks questions about the company, and in a sense "interview" the company it shows us he / she values their time, knows their own strengths & weaknesses, and understands what they want for themselves is going to be a good candidate. This person is taking the responsibility on themselves to make an assessment for fit just as much as we are. It's almost like a JFK twist.
What we consider as a good candidate in an interview is a person who wants to go to a good company they can contribute to, learn from, and make career progress. There's no time clock to punch here…
How important is it for a candidate applying to a design job to provide samples with application, or an easy way for you to view samples (i.e. – link to portfolio website)?
With design, the first thing we look for is a portfolio. It's absolutely critical. It always gets someone jumping. It can be as simple as making a good impression with your text resume. If you're a Graphic Designer and your resume is presented in a sterile fashion like an accountants resume would be, that's not going to peak our interest as much as the resume that is "designed". Or if you're a CAD designer and can only show one drawing, that's not going to work.
It's critical with design. Everyone can look good on paper. But if you've got it, flaunt it. Show it off as soon as possible. It's your best reference.
Is there opportunity for career advancement?
Absolutely, our goal as a company is to grow the business and expand on what we're doing. We're constantly growing and new opportunities open up through either vertical or horizontal expansion of our business. The company is growing so new positions are created all the time. But being employed at the company is not a "shoe in" guarantee. The person must have the skills and aptitude to fill the roll.
Can you provide insight to key opportunities that exist in your company for experienced professionals?
We have a motto here, "Hire pros, not bros". We want people that are cool, but can also be professional. We've hired in every division and are bringing in people with a good sense of the industry, and a really good balance of education and more importantly professional skills.
What is the worst mistake someone can make, or has made, in an interview?
People should cater their skill set primarily to the role they're interviewing for, and also keep the conversation focused on the question at hand, "am I the right person for this position, and is the right company for me" and that's what we're doing to. If a person is drifting and we have to pull them back on topic, that's bad. Or if a person is telling us they can do it all. There are opportunities to talk about more, but it's got to be at the right time.
When it comes to a person's resume, what is your opinion about a resume that lists someone's experience as "present" but in fact, he / she is no longer employed at that job?
It's the first sign that the integrity of the information is weak.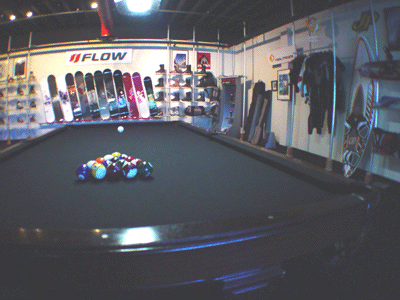 What can job seekers do, in the short or long-term, to increase the chance of employment with your company?
Continue to work and develop your skill set. It will happen. People can go from being an Independent Sales Rep, to company President. It really depends on the individual and his / her motivation. Work and continue to develop your own knowledge base and skill set, and don't be afraid to come back as that progress unfolds. Be persistent, and revisit when the time is right. If someone stays true to his / her goals and keeps working it will happen. And if we're not ready to hire for that type of position now, maybe in 6 months, maybe in 6 years. And during that time it is almost certain that a person will reach their goals.
What else would you like job seekers to know about your company?
There are 2 different kinds of people out there - some are looking for income and other people are looking for a career. We are very serious about our growth objectives, and we're looking for people with long range objectives. We want people who come in and look at this company as a chance to contribute, to help it to grow, and grow with it. Not people who are looking for just a pay check. Sure you need to earn a living and be paid your market value but not obsess over it.
If you submit a resume, and we say we're going to keep this on file, it's not a bunch of bull shit. We'll hold onto it and down the road when we're talking about our company and you made an impression, you'll be the first person we call.
---