Back to News
November Clothing Company
November 1, 2005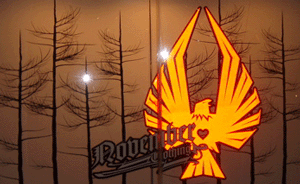 November Clothing Company
Over the past few hundred years the month of November has gained significance. It hosts the U.S.'s Presidential election, the Melbourne Cup in Australia, and a slew of holidays and special events throughout the world. November has been sung about by rock icons and dubbed as the title of Hollywood movies. Everybody loves November.
November is also an apparel company rooted in the skate industry. November originally launched in the U.S. market in the late 1990s and experienced great success. However, unfortunately the company was nearly killed 2003 by bad management. But the distribution company in Australia knew the brand was good and had great potential, so they kept it from dying off completely. Once the U.S. operations were officially done and over, the Aussie distributors, Maverick Co., snatched up the global license, continuing to grow the brand in Australia.
For over two years Maverick Co. has successfully been growing the November brand in Australia through strong design, credible distribution, and a respected professional team. In early 2005 the company's management decided it was time to re-enter the U.S. market. ASR September 2005 marked the company's first line showing in the U.S. under new management. Now, meet the new November…
What has happened with November since the company left the U.S. market a few years back?
November had some internal problems with their then US owners/skaters, and at the time had a licensee in Australia, under Mark Rolls' company Maverick Co. When the news became a little more public (and disappointingly obvious to US retailers when the last range was NOT delivered into stores), the team collapsed, the brand was floundering in nowhere land, and an opportunity for someone was evident. Subsequently, an offer was made by Mark to buy the company's worldwide trademark.
Under the Maverick Co. ownership, the brand has been experiencing strong growth in the Australian and New Zealand markets, as a very hardcore skate brand, with obvious Hesh influences. Supporting a strong skate team in Australia, and some of the best stores supporting the brand, it has a core and loyal following of skaters and harder edged music fans who support the label. In the last 8 months it has had new designers placed on the team, and the brand seems to be enjoying some noise of a renaissance. The plan had always been to bring the brand back to the US, originally earlier than this. Sometimes though, a little bit of patience is necessary, so we figured the timing was better now, therefore the U.S. launch happened at ASR September 2005 in September.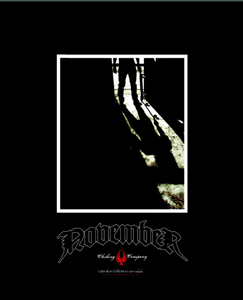 What is different about November now versus then?
November then was a great credible skate brand, no different now. It had a great team of skaters… which we're all about here; it's totally integral with our brand. Caine Gayle is our Team director (whilst he's still mad crazy competing himself on the pro circuit), and a couple of new bloods on the team, Jameson DeCuw and L-Train, as well as the self proclaimed Mayor of Westside, LA, Derrick Paris.
The brand was built on a darkside, hesh style, very hardcore and black. Our progression has been to invent our own "fresh-hesh" aesthetic, layers of darkness, with highlights of eclectic fresh. Tough and inimitable. We've also launched a girl's line to complement the guy's line, and it's NOT a line built on everything that is in the men's line. It naturally works for the ladies. It's specifically designed, a sexy dark line, with lots of elements of toughness and colour wreaking the havoc. We're into music and certainly have a "higher" design ethos, working to make the brand at the pinnacle of skate apparel, with a very crossover market appeal. A whole lot more of a range than there ever was in the US 2 years ago before it was stopped.
"Who" is November in Australia?
November is someone who digs a lot of edge, in their musical taste and their approach to skating. Australia is a little more avant-garde fashion wise than here in the US, less conservative, so there's a lot of eccentric/eclectic crew wearing November, from our skinny jeans to our mock plaid tees, they are that fresh-hesh crew.
Commercially November in Australia is a company backed by Maverick Co a large manufacturing group, delivering a ton of product monthly to the Australian market… including the Body Glove licensees for wetsuits and apparel, and Pepe jeans, also owning the uber cool girl's retro surf line Kitten.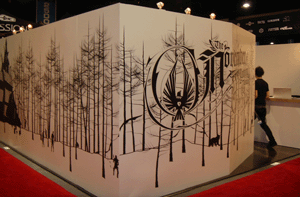 What makes now the right time to bring November back to the U.S. market?
I believe we're all seeing somewhat of a resurgence in core skate apparel's success, and that's what we are, well grounded in that, with a much broader appeal amongst our retailers. Its still a brand favorably remembered here, and we have been growing steadily back in the Australian market, so we should bring it back home, so it can continue to be re-enjoyed…. That and the market showing its already looking for the next gen of brands to replace those that are peaking at the mo'…
How do you plan on growing your sales & marketing program in the U.S.?
By attracting the most professional and hardworking team of reps in all territories. (Still looking for them by the way, check our ad out!) By understanding that as we are only small, we must prove our loyalty to those who represent us, and understand that the ride is for us all, we won't get there without each other. We've already launched at ASR, and will continue to show at trade shows. We are growing our team of skaters, both pro and amateur, and will leverage off our team a solid base of print media advertising with appropriate partners, such as the SkateboardMAG, Happy Mag, the Journal and with some more lateral partners such as Vice.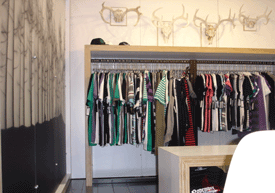 Will there be significant differences or similarities between your U.S. and Australian operations?
Both differences and similarities. Some departments will need to be duplicated; others will remain at one or the other headquarters. Design will be based in Australia for the first 12 months, but that will be driven by the US requirements from what is perceived as important for our customers and skaters. We're already in the process of getting some new graphic influences and work from talented people here in the US. We're expecting to drive the business more from the US overall after about 12 months. We're leveraging production off our larger company Maverick to start here, but we are going to immediately commence some local production also, to tackle a quick-to-market wish we want to help our retailers with. Obviously our PR/Marketing for here will be driven from here too.
What are your plans for developing a U.S. infrastructure over time?
It's going to be slow, tempered by our sales growth, but as we gain back momentum for the brand, our company will be growing here respectively. The fact that we will launch another 2 brands into the market early next year keeps us knowing that people are the best support, and good staff are always the key to getting the day's work and the next strategy for the brand effectively realized.
Will you be staffing your U.S. operations with people for the U.S. or Australia?
We will staff with people for US operations from here (the US), that's our base for here; we want to know our people are professional with experience in their fields from here and know this market.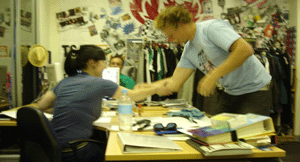 Who will enjoy working for November's U.S. office?
People with experience in the ASR fields, and general administrative experts. People that can share a vision and enjoy loyalty and commitment being rewarded.
.
What is the plan for bringing on new employees?
Advertise with reputable search corporations, be they online or agencies. Word of mouth recommendations still carry a lot of weight in this industry, as does true exploring of references and a point where the gut feeling is satisfied about the new potential staff member. That is, they seem enthusiastic, are prepared to show commitment in terms of their time and their efforts. That their abilities are pertinent and refined for their responsibilities.
What are the first things you look for when a resume is submitted for your openings listed on Malakye, or from any other source?
Experience, the time a person has held the last few positions, ability to communicate abilities (We believe in communicative abilities. Its hard to build a great team without people that can openly communicate). Some appearance of honesty in the resume is very important because there's always some element of a resume that is blown up for the applicant's benefit. Titles and responsibilities are scrutinized for truth.
Also, the correct answers to our requirements for the position. If it's direct experience in the field we're asking for, then the applicant must have that.
How important is it for a candidate applying to a design job to provide samples with application, or an easy way for you to view samples (i.e. – link)?
It certainly helps, an over viewing scan of abilities/past work if this is provided with an application. It also shows us a person's commitment to the application, and gives an insight to the applicant's work ethic. It hasn't been too much to provide more info from the applicant; it helps us understand their motivation.
How relevant are the responsibilities and requirements of your job descriptions? Does a person need to meet all, or almost all, of the specifics to be considered for an opening?
We believe that there is a certain percentage that we as employers need to have met of our requirements. It is rare to find the most perfect "all boxes ticked" applicants, so we all work with some parameters for the positions we are filling that must be met, and others that can be left if the key points are well covered, and perhaps subtracted for with other strengths.
Do you consider people who are located outside of the immediate area, say another state?
It is definitely harder to consider people from interstate, as if they must uproot their life. There is always a large element of disruption to their efficiency, due in major part to their relocation. However, some candidates that have proven themselves under such similar previous experiences are easier to consider than other local candidates, it must be tempered with the best candidate for the position, and the prior histories always being considered. Same for long transit times to work, we have found it is infrequent in this industry that one will remain committed for any worthwhile period of time with a company if the transit time to and from home is too substantial.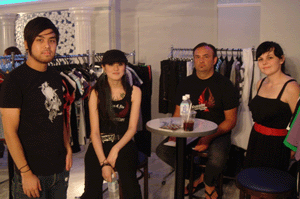 How can someone prepare for an interview?
By having a clear understanding of the position that is being advertised, and understanding clearly and being able to communicate honestly about how they have the experience and abilities to fulfill the role. It always helps to have some idea of the corporate culture of the company, and some research into the company's history is pertinent. If the open position requires heavy knowledge & experience particularly within the Action Sports field, know the company's position within the market, its competitors, and formulate a strategy of how you might add value to the company with your particular expertise.

Is there opportunity for career advancement?
With our company, certainly. We believe in building teams that grow together and remain proud of their achievements and hungry for the realization of their next strategy. These realizations are to be rewarded accordingly. We all crave the same recognition, and expect our staff to have no less expectations than that either. Maverick Co, the company owning November Clothing, has a great reputation for staff loyalty and low turnover, we believe that is always engendered by fair directors and management. Abilities should be continually improving, and as they do, the ladder is climbable... and doors for new positions are opened.
Can you provide insight to key opportunities that exist in your company for experienced professionals?
At this current small size of our US operations its all about sales reps, outside ones, independent, that have other brands they're representing, have rounds they're successful with, and that need to supplement their portfolio with a strong apparel brand that will take rack space through great product and their excellent sales and follow up abilities. After that, it will firstly be administrative staff, to production and PR/marketing.
What is the worst mistake someone can make, or has made, in an interview?
To get caught out from being dishonest. Honesty works, don't overrate yourself, it'll be noticed.
What can job seekers do, in the short or long-term, to increase the chance of employment with your company?
Show us your great achievements, your expertise…. Keep in our loop, watch what is happening with our Brand. Don't be non conversant with the history as it is being constructed.
---