Back to News
New Styles & New Technology From Optic Nerve
March 7, 2006
New Styles & New Technology From Optic Nerve
Blending performance, style and technology is more than a business for Optic Nerve. It's a way of life. And after almost 25 years of pushing the envelope with high-end frame construction and lens technology at an affordable price, they continue to innovate in everything they do.
New Year, New Styles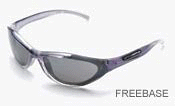 This winter, Optic Nerve debuted three new sunglass styles :: The sporty Synergy with interchangeable lenses; the sleek, women's-specific Freebase and the stylish Buddah with its oversized design...all incorporate the innovative technology Optic Nerve is known for with a very fashion-forward, aesthetically appealing design. All new styles are in stores now, just in time for Spring Break, bike season, and every other occasion that calls for the best quality, best value shades on the market. To find a dealer near you, visit nerveusa.com.
Spin It To Believe It :: Pneumatic Spin Frame Online Now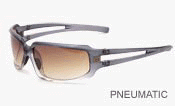 It's one thing to read about Optic Nerve's new sunglass styles...but it's another thing to see them. And because Optic Nerve knows you don't always have enough time to look at your potential purchases from all angles before you buy them, they have put a 360 view of one of their sunglass styles on their website.
---