Back to News
Outside Sales Rep, Northern California - Ryan Van Duyan
April 1, 2006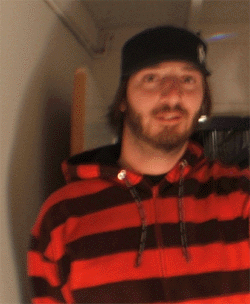 Interview with Ryan "RV" Van Duyn, Outside Sales Rep - Northern California
Meet Ryan "RV" Van Duyn from Scurvy Bastard Sales & Marketing – what's with the name you ask? I know you are thinking it is because pirates are in right now!! No, it goes back to the roots of this business and where Ryan and his crew started, back where a lot of people got their start. RV says, "We were all dirty kids that skated & snowboarded. We're the same people today; we're just selling the stickers instead of buying them." Those are the roots of more than 1 successful Outside Sales Rep. Today RV, Zack Lard, and AJ Lightfoot (the Scurvy crew) handle sales in Northern California for Grenade, Flux, Celsius, Stepchild, Dinosaurs Will Die, Tum Yeto, Dekline, Nomis, and One Ball Jay.
Let's get into this!!!
When & how did you first get into being an Outside Sales Rep?
I started as a Sub Rep; well everyone started as a consumer. Before becoming a Rep I did 7 years of retail for mom & pop shops and finished up retail with Zumiez. When I worked retail I was also on our Electric rep's rep-rider program [rep's put local stand-outs on their flow program]. That led to the Electric rep offering me a Sub Rep position. From there it progressed and I ended up picking up my own lines, and eventually went off on my own.
How did long did it take to pick up your first line?
About a year into it I picked up Elevation Snowboards. It wasn't easy though. Being a rep costs a lot [you pay for everything from gas for your car, to car maintenance, to samples, to buying accounts lunch]. People who want to get into it think it's a huge, massively profitable deal with the flip of a switch. It's not like that and it costs money. It's a get into it now thing or go to college. It's like college too, in a way that with college you go to school 4 years, get a job and work your way up. College kids don't start out making a $100K a year, and neither do reps. You go out there and push, do a good job, and hope that a kick-ass company like Grenade takes note of you.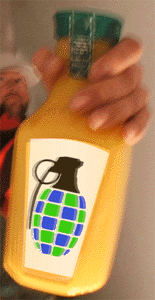 Did you eat Ramen for a long time? How did you stay motivated & eventually end up turning the corner?
Ohhhhhh man….. You bet. At 27 years old, I'm starting a family, I've got a kid. It was a huge gamble, massive gamble –expenses, pressure, time away from family were all common. Working retail I saw how many Reps were out there who've been in the business for 10 or 20 years and I thought to myself that if they could do it, so can I. You gotta have drive. That was the motivation. Knowing I could make it work, and another big factor, the reason I'm in this business - to keep myself involved in one of the main loves of my life which is snowboarding. I don't want to work a 9 to 5 job so why not make money and get to snowboard, and be surrounded by it all the time. .
Was it tough going into shop doors with small or new product lines?
It's totally difficult because, how much rejection can you take? It was hard going from sub-repping with Electric, where orders flowed, to repping my own brands/lines. It's disheartening to walk in a store where you once did big biz and now they won't write any orders with you. Buyers won't give you the time of day. Once you get past that it becomes easier.
How do you get past it?
Stayed persistent. Worked. Be that guy in the store all the time. Face time means a lot in this business. When companies need a new Rep, they call the shops in that territory to find out what Rep is doing a great job. If you're always around, then you're in mind.
How many doors have been slammed on you in building your business?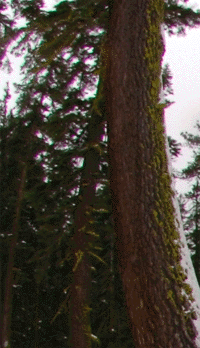 About 2 year's worth. It's been 4 years now, and this is the second year where I've been doing well.
Would you say that the lines you are representing had a big impact on your success?
The stuff that I'm selling now is not necessarily the most mainstream; I'm just selling the best underground brands available. They're all new and smaller and they are in demand, all the shops want them. Flux was the first brand that opened doors for me once I branched out. When I got Flux, it was when they were on the cusp of reinventing and now it's the #2 best selling brand in one of my shops that carries all the major competitors.
You really have to be careful as to what you choose. There's a level of where you don't want to go and whore yourself out. There are a lot of reps that jump on the big brand bandwagon, kill it, and have nothing two years later. It's about good product and strong relationships with your buyers.
When you chose Flux, do feel that is was when a lot of other people would've passed?
I saw the bindings at SIA a couple of years ago and knew that I'd could rep them. As a rep when you're shopping for brands to sell you do it the same as a buyer. Flux had little distribution in my territory, and I saw lots of potential. It's a matter of what you want out of it.
Do you see a big difference between selling big vs. small lines?
The difference right now is distribution. The lines I'm selling right now are as in-demand or close to [big brands], but the distribution isn't there yet. That actually works to my advantage because I'm not in all the major retail chains. The smaller core shops are not necessarily looking for the big brands. Right now they're catching on to the benefit of carrying smaller lines that are popular with the riders. This is the first year I've noticed my retailers are cutting down orders for big lines so they don't have to try to fight the buying power of Big Box retail. A single shop or small chain can't compete on price points / margins with big retail.
What is your prediction for small companies of today?
There is massive growth potential. The small / new companies of today are spawning from people who have worked with the big guys in the past. They've walked away with non-compete and now they're back and are able to get back in the business. They have years of experience to rely on to make smart business decisions. It seems a lot of owners from the newer smaller lines are saying no to being bought-out which leads to more longevity and more demand.
How do your brands do in comparison to "specialty retail only" lines created by industry powerhouses?
In my territory there's a store called Riders Union and they go pretty deep with the small niche brands as well as the big guys. We put Celsius in the store and it was a risk – we were on the wall right next to one of the most technical snowboard boots available which is the exact opposite of Celsius. We ended up being the number 1 boot brand this year. It was kind of mind blowing. Sell-through is coming and opening the doors for future sales.
Based on the territory you work in, do you see room in the market for more new brands? What product categories?
There's definitely room for new brands. That's what is feeding the market. This is the first year in my 7 years, (starting in retail and participating in Buying) I've seen shops pulling big dollars out of their big brand budget and put it into small brands. Grenade for example. One of my shops took money from a big brand budget and put it into Grenade. It gives people variety, it makes the bigger brands provide more service. Competition is only bad if you don't want to step up.
In your opinion, is the job becoming harder / more difficult to do?
It's a really dynamic job. In previous years it was rejection from Buyers that was a challenge. Now the sales side is easier because we're selling brands that are in demand. The new challenges created by that new demand are creating time to visit all of our accounts on a regular basis, and maintain high level of customer service. Then sales deadlines are always too early, Buyers buy too late, and tradeshow schedules get moved around.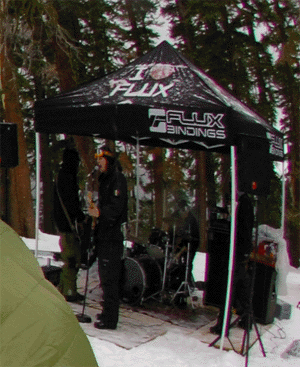 "Sales 101 Question" What's the breakdown of the average sales season?
Every September you do your clinics; get the shop kids stoked on what the Buyers were psyched on at the show in January. Once clinics are over you get out there visit accounts, and get the marketing machine going. We don't just sell product, we put on contests and events in our area for months leading up to the shows. All of that work gets everyone pumped up and creates sell through. Then it's tradeshows, back on the road, and clinics in September.
On a daily basis, we put in time. I'm in the car early in the morning, and unloading back at home well after dark.
How does your time breakdown with road vs. office?
How long does it take to drive 45,000 miles? That's what I drove last year. And the rest of the time is in the office.
What are your favorite and least favorite times within the season?
Both of them are wrapped into one – tradeshows. It's super fun to see everyone all at once; you get to see the latest and greatest. And then there's the hustle. It really kicks your ass when you've got to do a week back to back. It's a mind-bender what it does to you mentally & physically. I get home and my kids are two inches taller saying words I had no idea they knew.
Can you do this job for your whole career?
Without a doubt. Part of my retail experience was learning how to manage people, and time. I formed a sales group to help secure that future which has enabled me, the people who make up the sales group and our brands to all progress. I did it because I wanted to help groom the future of the industry, work with a cool group and it's nice to be able to choose who you want to work with.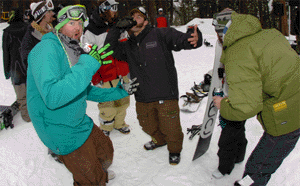 What made you decide to form a sales group?
The purpose was to broaden the distribution and coverage within our territory. It's also more beneficial because Northern CA territory is so big, we want to provide great service to all of our accounts, and I need to be able to have some time off the road so I can look at the big picture. Without a doubt I was going to hire a Sub Rep or form a sales group – it was one or the other. I've seen other reps hire Sub Reps and it seems they've got a new one every year because being a Sub Rep can be tough. By forming a group and giving people a vested interest they'll put more into it and it's more beneficial for everyone. I encourage my sub reps to pick up their own lines and we all work together. One rep in our group does DWD which can conflict with one of my lines but it doesn't and it works out. I'll put my two cents in, help them grow, stoke a kid out. That's kind of what sets us apart from other rep groups. It's sort of a collaborative. We bring it all to the table to maximize sales & efficiency without running each other over.
This sounds like a college business course!
It's a lifetime of awesome training. I got the best people training when I was with Zumiez. They were the best at training you on anything & everything that could possibly come your way. It carried over really well.
What do you have to say to new companies who want to hire a rep with as much experience as you?
If you as a new brand want to be successful you have to have a product that the kids will want, and have a growth plan for a rep to look at. One thing that's missing in the small company is consistency. The Sales Management isn't there. A Sales Manager should get in touch with the reps to talk about what's moving, different shops to hit, which shops haven't bought in a while, and pump up the program. One of my past lines the Sales Manager wouldn't call for a month. You don't want that mystery. You want the Sales Manager to consistently get the guys on the road psyched up and help out – that's why they're there.
What's the general word on the street in your territory?
It's a time to wake up….It's not just me. It's from the retailers. They feel like they're being taken advantage of by their reps. Some of these retailers don't feel a connection. They've been burned by their past/current reps. With product being sold in everywhere from mom & pop shops to patio furniture stores there's a serious need to step up and make people know they're getting something special. Mom-pop need the loyalty and extra customer service to make sure they feel the connection and are not getting hung out to dry. That's where the issue is in this business and you got to go deeper than that for them.
---