Back to News
686 Releases Technical Performance Apparel Collection for Sring 2007
July 26, 2006
686 Releases Technical Performance Apparel Collection for Sring 2007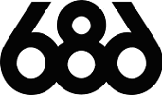 IRVINE, CA—JULY 25, 2006 — 686® is proud to debut the new men's collection for Spring 2007 at the upcoming Outdoor Retailer and Action Sports Retailer tradeshows. Spring 2007 is a versatile, performance based line that combines 686's technical and fashionable history into a slightly different offering.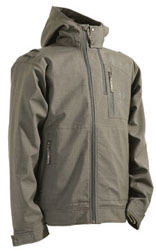 "Our goal is to offer apparel with technical performance properties that doesn't sacrifice style," says Michael Akira West, president and creative director, "I believe our latest spring collection is leading a new movement in the active/performance sector. Since 686 started over 14 years ago, our active lifestyle has been reflected through the products we live in and bring to you, so this is a natural progression for us."
With spring 2007, 686 has mixed a perfect blend of their technical mountain history and fashionable and artistic roots to create a collection that defies standards. From patented Toolbelts™, lightweight performance jackets and moisture wicking, antimicrobial, organic and UPF rated wovens and knits; the new 686 men's spring collection offers something for anyone living a hybrid lifestyle.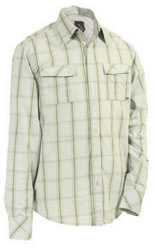 "The 686 customer was looking to us to create a new movement in apparel with the same technologies we use in our outerwear," says Jono Zacharias, vice president of sales, "The 2007 spring line is by far our most technical sportswear line we have done to date."
686 offers a youthful and credible perspective, and mixes a progressive and fashionable design reputation into something very traditional. 686 began manufacturing snowboarding outerwear over 14 years ago and has since become all season company that offers performance based apparel revolving around snowboarding outerwear and casual sportswear.
You can see the 686 Spring collection at Outdoor Retailer Booth #34193 from August 10-13 in Salt Lake City or at Action Sports Retailer Booth #2941 from September 8-10 in San Diego.
Rider owned and operated, Westlife™ Distribution USA LLC is the parent company of the 686® Clothing Company and Sepia® Manufacturing. Since 1992, Westlife has provided the riding community with innovative, progressive, and technical outerwear and apparel found in specialty retail locations throughout the world. Log on to www.686.comor www.sepiaclothing.comfor more information.
---