Back to News
Elan Launches New Female Specific Program and Website
December 19, 2006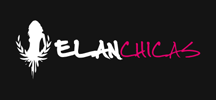 Elan Launches New Female Specific Program and Website


New for 06/07 we are proud to introduce Elan Chicas. For our first female specific program we enlisted the expertise of our female team riders and designers and gave then the freedom to get wild. Their mission was to create innovative and unique products to meet the demands of today's women snowboarders. Our Chicas crew developed a dual focus on fun and performance and an approach beyond the "pink it and shrink it" philosophy. Their efforts have resulted in true product advancement.
And Elan Chicas means more than just the gear. It represents empowerment and community. As we launch this program, Elan Chicas becomes a meeting place. Where riders like Lisa Filzmoser, Dominique Vallée and Conny Bleicher are sharing their ideas and knowledge. A place where the soul of women's snowboarding can flourish. It is a venue from which female riders can pursue their dreams of individuality, friendship and high performance products. So this stands as an invitation to all girls who share our love of riding to posse up and join our movement. Become a part of the Chicas Crew.
The first Elan Chicas Lifestyle Event took place on November 17th in Ljubjana. The Event was part of the annual Design-Happening "Designmonth 2006" where the Designers of the Elan Chicas Collection demonstrated the whole snowboard graphic conception process – from the 1st step of creative brainstorming, to hand drawings, small sketches and illustrations right through to the prints and final graphics applied to the boards: the final products. All visitors were invited to take part in the Elan Chicas Design Contest to create their own unique t-shirt using a wide variety of Elan Chicas designs printed on special sticker paper to be transformed directly on the shirts. Check
www.elanchicas.com/elanladiesevent/lifestyle-event/
for more details and images of this successful event.
Last but not least: the new Elan Chicas website is online! Besides product information, the Chicas community and downloads you will find lots of blogs written by Conny, Lisa and Dominique. Don't miss what they are up to and log in to
www.elanchicas.com
.
"Elan Chicas is a place where girls can make things happen."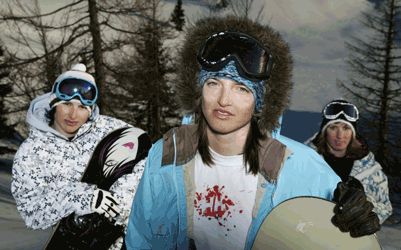 ---