Back to News
Future Snowboarding Hires New Online Editor
February 20, 2007

Future Snowboarding Hires New Online Editor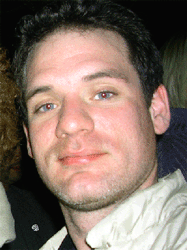 Solana Beach, CA – Future Snowboarding Magazine is proud to announce the hiring of James Sullivan to head up its flourishing on-line property, futuresnowboarding.com. James was brought on in early January, right in time for the busy snow season, and has quickly become an asset to the Future team. He will be responsible for the overall management, direction, and voice of futuresnowboarding.com. Before his tenure as Consulting Account Manager at Fuse Marketing in Burlington VT, James was a part of the Snowboarder Magazine staff where he held the Assistant Editor position.
Jason Ford, Publisher at Future, had this to say of James: "He's a class act: excellent writer, accomplished photographer, and possesses the skill set needed to manage the many duties and responsibilities his position demands. We're all very happy to have him on board with us."
Upon being offered the position James enthusiastically stated, "I'm excited to be back in the snowboard publishing space – it's where my career passion lies and now I can share my über-freshness and angles with people daily."
Keep an eye out for James' unique perspective on all things snowboarding at futuresnowboarding.com as well as within the pages of Future Snowboarding Magazine and Snowboard Trade News. In addition, please send all press releases, story ideas, relevant snowboard news, and Regional Reports to jsullivan@futureus.com.
For more information on Future Snowboarding or Snowboard Trade News, visit our website at www.futuresnowboarding.com

---