Back to News
Forum Snowboards Announces Availability of "THAT" on iTunes
March 1, 2007




Forum Snowboards Announces Availability of "THAT" on iTunes
IRVINE, CA. February 28, 2007 - Forum Snowboards today announced the availability of its critically acclaimed snowboarding film, "THAT", on the iTunes Store (www.itunes.com). A first for action sports films.
"We are always looking for innovative ways to stay ahead of the pack. We have now changed the way fans will be able to access and enjoy our films," said Evan Rose, Forum's Marketing Manager. "We are very proud to be the first-ever snowboarding film available on iTunes and look forward to continuing to deliver Forum content that blows minds and keeps fans coming back for more."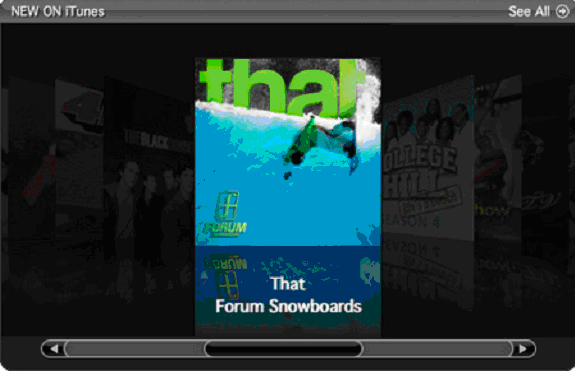 "THAT" is available on iTunes for just $1.99 and features Forum's world-renowned team of riders delivering the same incredible footage as the regular DVD, minus the extras section. Additionally, all the soundtrack music in "THAT" can be purchased and downloaded from the iTunes Store.
"THAT" is currently only available on iTunes in North America.
###
About Forum Snowboards:
Founded in 1996, Forum Snowboards is one of the most well-recognized and respected brands in the snowboarding industry. Rooted in the belief that team driven marketing will naturally progress the level of snowboarding, Forum offers riders of all ages and abilities a complete and well-considered product line.
http://www.forum-snowboards.com

---