Back to News
New Era
March 1, 2007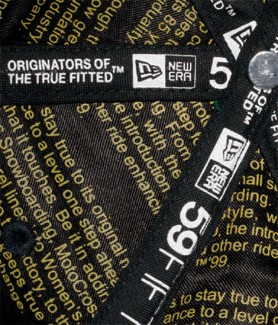 New Era
The New Era craze in Action Sports rivals Apple's success with the iPod. What's going on behind the scenes at New Era? Why is everyone crazy about New Era caps? Why does New Era use Malakye to find employees?
New Era's first co-branded exposure to the Action Sports industry was in 2003, and it has blown up quicker than a match to a pile of straw. The question that begs to be answered is will it last? As you'll see in this Q&A it's evident that New Era is here to stay. The company has the backing, workforce, and commitment to quality that will enable it to evolve with Action Sports Industry consumer trends.
Who was New Era's first Action Sports Industry customer?
We had two brands that we partnered with at the same time, RDS out of Canada and DC Shoes. RDS gave us the initial exposure when Ryan Sheckler was competing in 2003 at Slam City Jam he was wearing a promo RDS cap made by New Era. DC Shoes was the first brand we partnered with to build product to go into its lines.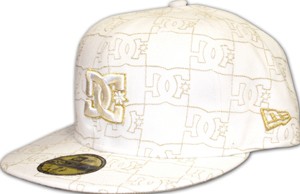 What made DC adopt New Era into its line?
DC has been a leader in the market for a long time and they were looking for something new. At that time the Action Sports market was monopolized by a company that did stretchable caps, and fitted caps weren't an option. We introduced the 59Fifty, the original "Fitted" which is our premium product.
When did it become apparent that the Action Sports Industry was a viable channel for New Era?
Right around the time we started working with DC and RDS. There's been a gradual collision between the action and urban markets, and we could see it coming. At that time we had a significant presence in the urban market and when the Action Sports industry started to adopt / adapt to trends in the urban market we saw the Action Sports consumer wearing our product, which was mostly from our Major League Baseball product line. It was also apparent that the Action Sports customers were more into New Era silhouettes than the team itself. Consumers wanted to wear an Action Sports brand but because it wasn't offered they were wearing what was available and popular in the urban market.
Why is everyone going crazy for New Era hats?
We are the "Originators of the True Fitted" and the 59Fifty gives the Action Sports consumer a premium alternative. The consumer has always been given one option which is stretchable hats. Our 59Fifty cap is a fitted cap that offers something new, something different to everything that was available up to that point. Beyond the 59Fifty silhouette that is so popular, our other point of difference is customization. We don't build blanks or carry inventory - every cap is a custom cap. Nobody can call New Era to order a few dozen hats and put a logo on them. That customization is a point of attraction to the consumer. The headwear market historically in Action Sports has been a secondary / accessory market. Now we're finding and our OEM (Original Equipment Manufacturer) partners are finding that their caps can be first point of purchase, because it's so unique and customized.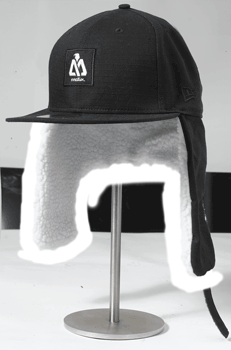 Does the actual fit of a 59Fifty change from one company to another?
The silhouette or fit is the same from one company to the next, but what we do is offer our OEM partners the opportunity to customize product fabrics, appliqués, embroidery techniques and more. A great example is what we call the dog ear cap we introduced with Matix and then again with Red Bull at this year's X-Games. That was a much customized, unique winter focused cap.
Our strategy for entering the Action Sports market was to come in as an OEM and partner with the leaders in each segment. We will not do business with everybody and we are focused on keeping it very tight so we don't saturate the market. From that we anticipate building a significant business.
So what's the long-term strategy for Action Sports?
We wanted to put our foot in the door with the 59Fifty. That model is the most authentic headwear out there. It's the exact same cap that the MLB players wear. We entered exclusively focused on the 59Fifty. Our greatest chances of success were with that cap. From there we wanted to build equity with our Flag logo. Once the consumer knows it, then we can diversify and introduce new styles. Our ultimate goal is to be the premium headwear supplier to the Action sports market, not limited to fitted headwear.
Trends in the Action Sports industry change often, what is New Era's plan to evolve with the trends?
We don't consider New Era as a trend in this market. We felt it was time for New Era to introduce a new segment to the Action Sports market, and the fitted cap offers the consumer a premium alternative. New Era has carved out a significant market in Action Sports and fitted won't go away. Fitted is viable product and New Era happened to introduce it. We are dedicated to becoming a leader in the Action Sports market, are even further dedicated to protecting that lead, and now we have a great opportunity to diversify by offering a variety of silhouettes. Poorboys to knits to truckers to whatever the next silhouette is going to be. Right now we are working on 15 new silhouettes to introduce at ASR in September. We may release some early, but September will be the major introduction.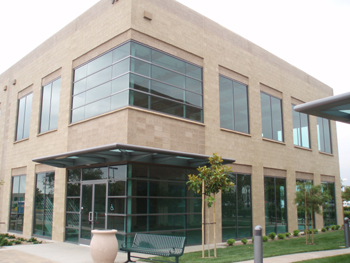 What were the driving forces or market conditions that made an Orange County office make sense for New Era?
Basically the majority of our OEM partners are located in California and on the west coast; our Canadian OEMs are in Vancouver. We tried to conduct business from Derby across country but it became evident being closer was the way to go.

At our new Orange County location we are within 1.5 hours north or south of approximately 80% of our OEM partners and that enables us to have that face to face relationship. It also enables us to be closer to the market, and allow our team to have constant interaction with the market.
What are the similarities and differences in New Era's business within the Action Sports Industry vs. its original team sports business?
From a business perspective in Action Sports we have introduced an OEM business model. Our other business is direct to retail so we have our own sales force that goes out and sells New Era product, and we secured the licenses of MLB, NHL, NCAA, and various other organizations. As an OEM we build product for our brand partners.
What makes New Era product so good?
We have an 86 year history building headwear and building partnerships that demand the highest quality headwear – caps for Major League Baseball need to be the best available.

It's authentic to the point of working with the players, the league, and other consumers to perfecting silhouettes and styles that we introduce. It really is the performance and quality of the product that has established New Era as the leading premium headwear company in the world.

In recent years it's taken off, but it's been 86 years of hard work by everyone here and the Koch family. They have worked very hard to steer this company in a direction that starts with performance and goes from there. And we take that focus beyond construction of our caps which is one of the reasons we don't inventory.

We believe embroidery; appliqués, and all the other elements that go into a great final product are all related to performance. We don't allow room for someone to do something, like poor quality embroidery, that will fall short of our standards. We deliver a finished product that is focused on high standards.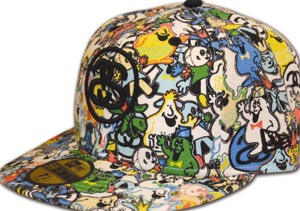 New Era's website displays 4 various (New Era actually has many more than 4 styles) styles. What do New Era's designers & developers do to occupy all of their time?
Our business is segmented into various markets. Our business units at headquarters focus on urban, fan, suburban, women's, kids, college, and performance. Each unit is specifically dedicated to satisfy the design & development needs of a single market. Right now, urban has 12 designers dedicated to that market alone – they have plenty to keep busy.

Our recently opened office in Orange County is dedicated specifically to design & development for our Action Sports customers. We have 4 designers in our Action Sports business unit and we're looking to expand that number. They are all busy – working with our OEM partners on designing product, seeking out new fabrics, embroider techniques, appliqués, applications. There is a lot that goes into the final result of headwear you see at retail.
Does the Action Sports Industry require New Era to have dedicated teams for design, development, marketing, and sales?
Yes it does. We have a team currently of 13 people from Design to Marketing to Customer Service to logistics to Production to Sourcing. This is a recent move and recent structure since we've moved to California in July of 2006. Prior to that we were sharing resources at headquarters in Derby, New York. As the Action Sports business grew we identified the need to dedicate resources to properly service our OEM partners and will continue to do so.
Why does Malakye make sense for finding employees for the Action Sports division?
The focus on the action sports market is the obvious connection between New Era and Malakye. We've used other resources to tap into candidates, but we found that with Malakye we're able to get the same talent but relevant to the Action Sports market.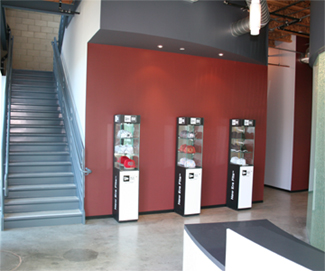 Has a new hire ever resulted from New Era's job postings on Malakye?
Many. When we put together our team in CA there were two of us from headquarters who set out to establish a team. Our first wave of hiring was about 12 people, and the majority came from Malakye. When we opened the office Malakye was the first and only resource; our success was so significant we really didn't have to go anywhere else.
What do you look for in potential employees within your Action Sports division?
We look for relevant experience. Experience and expertise within the respective category in which we're hiring are very important. In the Action Sports business unit, it certainly is a benefit to us that candidates possess relevant industry experience, and if they don't have experience within the industry then interest, along with the right expertise, would be an added value.

The resume will get you in the door, and once you're in the door we will further explore how you can perform within our organization. Industry experience or not, bottom line is they have to perform and experience in Action Sports is added value.
And something that we looked for when opening the new office is someone who will embrace that challenge. To be in an office environment that is not established, and does not have a precedent to follow. Some people might be intimated and actually need a structured and refined environment. That's not what we have in California, our office is new and we're brand new to California and fairly new to the market. Anyone who walked into that role in July was a first and we needed someone who helped establish a premium brand in a new market.
How can a person know if he / she is qualified for your job openings?
Our job descriptions are pretty detailed, and they spell out what our expectations really are. We need someone who can execute every detail of a job description. When assessing yourself against one of our job descriptions, be realistic at what you're able to deliver. What is listed in the job description is what is expected. And if someone thinks they have it all, it would certainly be worth their while to apply. One thing we've heard is that they're incredibly detailed, but we find it's our opportunity to be honest about what the job is going to be. We don't want to set anyone up for failure and we don't want to surprise anyone either. It's a good weeding out process, and as honest as we are in our job descriptions we hope candidates are equally honest in assessing their fit.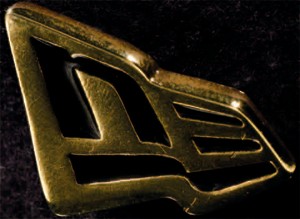 What is the key to success in submitting a resume to New Era? (The essentials to be considered when someone is limited to using paper to present themselves)
Your resume…We are really focused on qualifications and experience so that needs to be clearly detailed on resume. Then the candidate needs to follow up with a proper cover letter. The cover letter can be the difference between landing an interview or no interview. There is always someone out there with similar qualifications and if you're limited to comparing resumes it's an even race - that's where the cover letter comes in. A cover letter is an opportunity to stand out and can be a good indication of commitment and real interest in the position as well as the company. A follow up phone call to express interest and an email will also make someone stand out.
What positions or departments are the hardest to find candidates who have the right skill set and experience?
We haven't really struggled too much with any of the positions so far. Luckily in California there is a great talent pool so we've been very fortunate in getting a response. A couple of the management positions have been slower because we're looking for someone with a particular skill set, and management experience. We haven't struggled and have been very lucky in building a strong team.
Which job titles / categories are most likely to be filled by candidates with Action Sports industry experience?
If you look through our current team, across every department about 85% of the people in our office have Action Sports experience. And that's just an added bonus. Across the board it's most important in design and marketing.
Which job titles / categories are most likely to be filled by people with strong professional-level experience gained outside of the Action Sports / Snow sports industry?
Again, we've been very lucky in tapping into talented people with relevant experience in their profession. But beyond that Action Sports experience is less important in Sourcing, Production, and Logistics.
Are there any "read between the lines" details that apply to anyone interested in working for your company?
Any company, whether it's New Era or one of our OEM customers would respond positively to a sense of passion to work for the brand. A cover letter expressing an interest in the brand is good, of course professional expertise needs to be there too, but if someone's not interested in the brand it's a missed opportunity. We talked about this earlier. If there are two candidates who have all the same expertise and qualifications and one of them expresses a passion to work for the specific brand, then he or she will win. It's something that can't be faked.
What makes working at New Era a great career opportunity?
New Era is an 86 year old private company. We've been around for a long time, and plan on being around for another long time. What's great is we continue to find new markets to get into. We've begun global expansion opening offices in Europe, Japan, and Canada and all over the world. As the brand expands globally there's more opportunity to grow within the company. Whether someone is starting out or been around for a long time if they're looking for a company to grow with and move along with then, New Era is a great opportunity.
It's also a very entrepreneurial experience. Opening the new office in Orange County is a great example. We presented the opportunity to the owner of the company, Christopher Koch, and he said go for it, if you think it's good for our brand and makes sound business sense, then go for it. And it's not like that in all cases – whether a company is public or private. But because it's a private company that embraces change and growth we were given the green light. And that kind of spirit is another great added value to working for a brand like New Era.
---