Back to News
ZOO YORK
April 1, 2007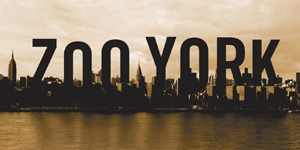 ZOO YORK
The Zoo Crew is running high on morale and motivation evidenced by all the activity coming out of The Zoo York Institute, and the recent addition of 9 new Z.Y. Officials across a variety of professions including Marketing, Public Relations, Apparel Design, Graphic Design, and Sales. Read on to satisfy your curiosity about where Zoo is headed, what it takes to join their team, and for an authentic taste of the Action Sports Industry in NYC. Mark Nardelli, ZY Brand Manager, breaks it down.

What divisions and departments are run out of Zoo York's headquarters in NYC?
Our headquarters, or The Zoo York Institute as we like to call it, houses design, production, sales, and marketing. Our warehouse is in Zoo Jersey.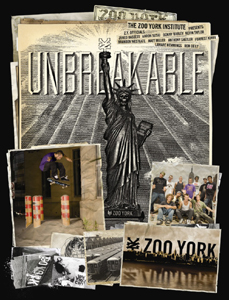 Where is Zoo York headed as a brand?
The Zoo is on a constant hustle, and we're continuing to build up and strengthen the scene we helped define back in '93 when we first opened up shop in NYC. We always have, and always will, support skateboarding and its surrounding lifestyle and creative off-shoots. Our blood has always been in skateboarding, BMX, punk, hip hop, and graffiti, and over the years we've grown to support surf, snow, and moto. We respect diversity in all its forms, especially seeing as we're NYC born and raised, but we'll always be anchored in skateboarding, music, and art.
Why did Zoo York enter the skate shoe market?
Since day one, Zoo has always supplied the market with relevant gear outside of just hardgoods, and kicks are definitely a major component to the system. Once the direction of our men's and junior's apparel was firmly established and stable, we saw footwear as a huge opportunity on so many levels. Right now our brand is stronger than ever, and we've got the best morale we've had since the early '90s. In addition, we've had sincere interest from the market since our first attempt to launch footwear five years ago. However, this time we're better prepared since we have the best production facilities at our disposal, a solid team in place to make it all happen, and we've learned from our mistakes.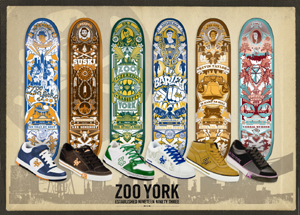 How are things progressing with the shoe program in regards to design and sales?
One of the biggest challenges is balancing the relationship between our footwear standing alone as its own product category, and merchandising it with our apparel line. We've learned that sharing our art assets between footwear and apparel is a critical piece to consider during the design process as it ultimately drives merchandising opportunities. Therefore, we're very selective when it comes to which graphics we choose to work with and what techniques we use to apply them. Additionally, we're focusing much more attention on our overall footwear branding strategy.
Today, is Zoo York more of a footwear & apparel company than a skate hardgoods company?
Our intentions are not to be stronger in footwear and apparel than hardgoods. It's one focused effort to provide the best product and design in everything we execute. Depending on how you were introduced to us, we can certainly appear apparel heavy, but almost all of our marketing dollars are poured into our athletes and our creative is almost always athlete-driven. We're also in the early stages of developing a signature clothing collection called The Institute Line that will give our rider's the opportunity to cross over into the design side of things, and let them express their personal flavor through product categories outside hardgoods.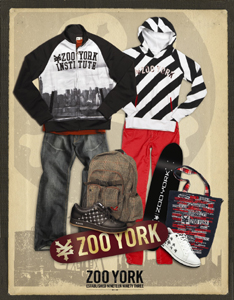 How does Zoo York's expanded apparel and new footwear business enable it to better support its team and community?
Our footwear is still relatively new to the market, but sales are definitely proving positive which is already fueling more initiatives for our team. Some of the most visible contributions from within Zoo itself include additional support to, and from, longtime ZY Officials Donny Barley and Kevin Taylor. Both guys had opportunities to skate for other shoe brands, but they chose to support our program instead. We really respect their commitment to Zoo, and we've developed healthy footwear sponsorship packages to show our appreciation for their support. On the community front, we just contributed significant funding to a project in Brooklyn called Mt. Weather. Zoo York and ZY Footwear both kicked down for rent, utilities, and maintenance of a new indoor TF that keeps NYC's skate scene alive during the cold, wet, snowy season. At the end of the day, we put everything back into strengthening Zoo York, the ZY Officials who support us, and the surrounding scene.
Are there significant differences in running an action sports brand in NYC as opposed to southern California? What are some of the pros and cons of being on the East Coast?
No cons, just challenges like bitter rotten weather for months deep, and some heavy office rent since we're smack in the middle of NYC's Flatiron District. Everything from the East Coast has traditionally required a lot more endurance, mostly due to the fact that the weather here makes skating, surfing, BMX, etc. so much tougher. With Zoo York being born and raised in NYC, we've established a deep network of talent within our own community, and we're exposed to the most influential and buzzing inspiration in the world. We're very proud of our rugged East Coast heritage, and we're always on the hustle to keep Zoo and its intentions in action.
In general, does the location of your business effect your overall approach to sales, product design, and marketing / branding? Does the East Coast vibe play a role in branding?
Zoo York, New York, Unbreakable – we're here for good, so yes, NYC is in every piece we put out. We aren't in any way limiting ourselves to the East or NYC though, we're just dedicated to carrying on the cultural diversity and energy within NYC's boros.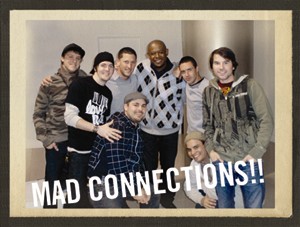 Who fits the profile of a Zoo York employee? (Some of the crew pictured with friend of the Zoo, Forest Whitaker)
As big as our brand has become, there's still a relatively small crew that operates the day-to-day business needs. We seriously kill ourselves over here at the Zoo, and our love for what we do is hopefully evident in our product design, marketing, and creative. To be a part of the crew you need to be able to self manage, and you must be really driven and willing to work your ass off and help a brotha out when necessary. No excuses; just get it done. There's a strong entrepreneurial spirit at Zoo York, and you need to be able to step up and handle your business. I refer to my marketing and creative services crew as the ZY SWAT TEAM because each new day we all strive to work smarter and more efficiently than the day before in order to stay a step ahead. With that said, you can't be a pussy.
Is it a challenge to find people who know the action sports industry in NYC? And how does Zoo York find candidates for its job opportunities?
In the past, Zoo invested in bringing aboard some employees from the West Coast who had solid action sports experience. At this point we've established key players in the company, and we've shaped a deep crew of NYC locals who live and breathe what we're all about. When it comes to new hires, we find most of our candidates through referrals from friends and family since they have a good sense for how someone will fit in. We're a tight crew, but when someone has the passion and it makes sense for the brand, we'll bring in a new recruit. In addition, our HR department has used Malakye in the past, especially when looking for regional sales reps.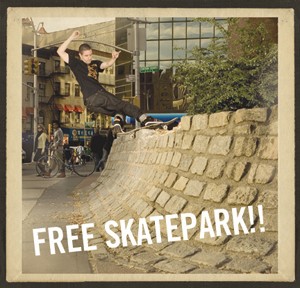 How important is it to hire people who have a background in, and firm understanding of, action sports and the urban market? (Brand Manager, Mark Nardelli - China town banks)
It really depends on the position, but it's definitely something that carries weight in the decision making process. Being that we're from the East Coast, where there isn't a huge pool of action sports industry talent to pull from, we have to be more open minded and really analyze how different backgrounds and skill sets can contribute to the betterment of Zoo. Even in my own career, prior to working at Zoo York, I worked at several non action sports minded companies, and I think my experiences there have made me more well-rounded and given me an advantage that's allowed me to contribute more to the Zoo cause.
In addition, we're located in the heart of NYC on the outskirts of the garment district and around the corner from one the best art schools in the world (FIT), so there's definitely loads of design talent in our neighborhood. Most of our sales force, designers, and marketing crew skate, write, and/or surf, and all of them totally respect and understand the products from our market. Our production staff is a little less connected to our market, but they are definitely a big part of our family and contribute to the company's morale. I'm psyched on the diversity at Zoo York because the people here extend beyond the scope of just action sports.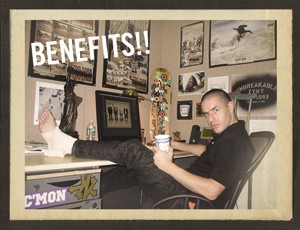 What positions or departments are the hardest to find good, qualified candidates for?
The toughest candidates for us to find are sales reps who are down with the industry, but can still effectively communicate the Zoo message at different retail levels – from core shops to larger department stores.
How often does Zoo York hire?
We usually hire at the beginning or end of each new calendar year after we've assessed our upcoming needs and projected growth. We made some significant boosts in staffing this past year, and we're anticipating another big year for Zoo across all divisions including hardgoods, men's and junior's streetwear, and footwear, which will likely require more staff in 2008. If possible, we try to work with people on a freelance basis to start off before bringing them in full time, which is good because it allows both sides to test each other out and get a firm grasp of expectations.
What is the key to success in submitting a resume to Zoo York? (The essentials to be considered when someone is limited to using paper to present themselves)
A good video part always helps, but we try to see past the skills of office shredding and consider what a person can contribute on the day-to-day. As far as I'm concerned, the most important ingredient is proving your genuine interest in being a part of the Zoo Crew. Like I said, Zoo is a tight company, so the real question is why and what makes you really want in? What do you bring to the table that's unique and sets you apart from the crowd? We're open to any way, shape, or form that you want to present your skills to us and express your interest in working here. Bottom line though, you need to be really driven and talented.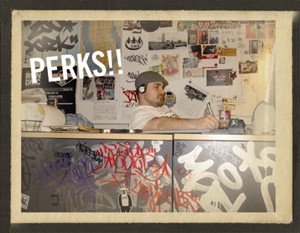 Are there any "read between the lines" details that apply to anyone interested in working for your company?
Just know that the stereotype is true – people definitely work more in NYC, so if you want in, be ready to bust your ass and bleed for it. We don't enforce a typical 9-5 work day here. We just expect you to handle your business and be a positive, productive part of the crew.
What makes working at Zoo York a great career opportunity?
You get to work for a brand with a ton of heritage and a huge pot of resources. Although we've been around since '93, we're really just scratching the surface on what's possible for Zoo York. Also, we have lots of connections through affiliated brands. Plus, Zoo gives you the freedom to take ownership of your projects from start to finish while getting support from a talented in-house crew. Lastly, we're based in the heart of Zoo York City – the best city in the world!
---