Back to News
eesa Hires Cott to Cover Ontario, Canada
August 13, 2007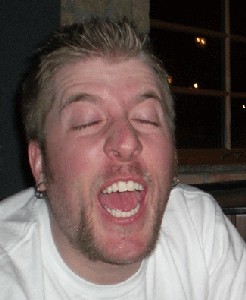 eesa Hires Cott to Cover Ontario, Canada
eesa is pleased to announce the addition of Stefan 'I'm so good I could sell this stuff with my eyes closed' Cott as the eesa rep for our good friends in the great white north of Ontario. Cott comes to the team with a bevy of brands under his belt and was stoked to have the opportunity to represent eesa. When Cleary (Stephen Cleary eesa founder and brand enabler) gave me a shout about coming on board I was so pumped I threw on my Leafs jersey and rallied the 401 at like 500 mph, that's like 100 kmh right?!
Cleary was quick to point out that he pre-qualified Stefan through his Montreal rep Sebastien Carobene who was fully backing Stefan but went off on some rant about The Bourbon, Yan, Max, something-something French, I'm a pepper, blah-blah-blah.
Welcome aboard Stefan!
About eesa
eesa lux layering was created to remove the shackles of the snowboard industries incredibly static first-layer offerings. If you're still rocking a long-sleeve cotton-T and hooded sweatshirt when you ride; eesa is the brand for you. eesa makes design-driven innerwear and apparel with a sophisticated focus on functional fabrics engineered with your style in mind. The results are lux-layering pieces that can be worn from Snowflake-to -Beachbreak. eesa's fall/winter collection hits select specialty snowboard shops this fall in the US, Canada, Europe and Japan, in addition to online distribution through eesa.com
---