Back to News
FUEL TV's The Daily Habit Explores the Green Room this Week - Environmental Awareness that Is!
November 12, 2007
FUEL TV's The Daily Habit Explores the Green Room this Week - Environmental Awareness that Is!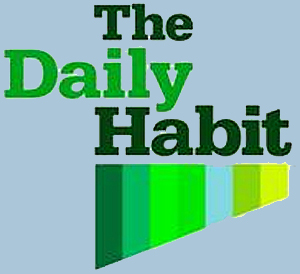 Matt McClain, Mike Gass & Ken Perkins Monday 11.12.07

All this week we'll be focusing on environmental awareness, so let's get our green on. Doing the dirty work to save our waves, from the Surfrider Foundation, we have Matt McClain. And, from Reef, we have Mike Gass here to tell us about their Redemption Fund. Plus, we've got Bob Carlson and Ken Perkins of Arbor here to talk about some boards that are good for the rider and the environment. Also, today's band, Shadows Fall may be eco-friendly, but they'll still destroy a live set.

Evan Slater, Ross Garrett, Ned McMahon & Guy Ritchie Tuesday 11.13.07

We have the brain trust of "Surfing Magazine" in the house: Editor-In-Chief Evan Slater, and Publisher Ross Garrett are both here to give us an in-depth review of their "Green Issue." Plus, Homeblown USA's Ned McMahon tells us about spearheading the effort to clean up surfboard making. And, one of the most dangerous directors in the game, Guy Ritchie pops in to talk "Revolver."

Bob Burnquist & Frank Scura Wednesday 11.14.07

World-renowned vert skater with a laundry list of skating's top awards, Bob Burnquist is in the studio to talk about the Action Sports Environmental Coalition. And, one of the biggest catalysts behind the greening of action sports, founder of ASEC and CEO of Eco Resolutions, Frank Scura stops by to debrief us on the state of the environment. Plus, six-piece chamber pop ensemble, Ra Ra Riot crowd onto the Habit stage. Bob's sponsors include: Activision, Flip Skateboards, Fury Trucks, Hurley, Nixon, Oakley, Ogio, Pro-Tec, Ricta, Sambazon and Toyota. Frank's sponsors include: PS Stix, Guayaki Yerba Mate, Manitoba Harvest Hemp Milk and Sambazon Acai.

Jeremy Jones, Cobi Emery & Jason Salfi Thursday 11.15.07

Our Environmental Awareness Week hits its stride with a young surfer who's doing more than his share to keep the beaches clean. Cobi Emery is here to explain his simple, yet effective" Pick Up 3" campaign. Also, Comet Skateboards' Jason Salfi stops by to talk about the company's commitment to sustainable boards. Plus, one of the most recognizable big mountain riders; the incomparable Jeremy Jones is back on the Habit. Jeremy's sponsors include: Rossignol, Scott, O'Neill, Swatch and Go211.com. Cobi's sponsors include: Electric, Matix and DaKine.

Pierre Andre Senizergues, Dr. Tony Kovacs & Matt Mattoon Friday 11.16.07

The Daily Habit's week of eco-awareness culminates with a great lineup: Dr. Tony Kovacs from UV Natural stops by to help you block those rays. Plus, founder of Matunas Eco Wax, Matt Mattoon brings in a wax that's good for the surfer, as well as the surf. And, we are proud to welcome revolutionary entrepreneur and owner of SoleTech, Pierre Andre Senizergues. Pierre Andre will fill us in on Sole Tech's environmentally conscious approach to business.
---