Back to News
FUEL TV's, The Daily Habit, Line Up
November 19, 2007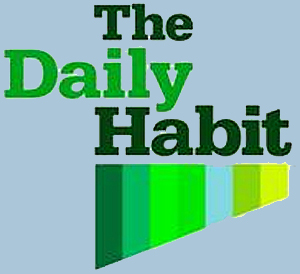 FUEL TV's, The Daily Habit, Line Up

John Jackson Monday 11.19.07

With his creative riding style, he's known for making the mountain his personal playground, pro snowboarder John Jackson is on the show today. John joins us to talk about his new spot on the Forum and Special Blend teams, as well as his best friends – his two English Mastiffs. And, Jordan Morris went to the premiere of "30 Days of Night" to pitch the comic movie of the year. Plus, our videogame correspondent Jessica Chobot gets into some Jackassery. John's sponsors include: Etnies/32, Dragon, Special Blend, Forum and LRG.

Nate Yeomans Tuesday 11.20.07

A progressive goofy-footer with a reputation for tearing apart a wave, Nate Yeomans is in the studio to tell us about going back-to-back at the Oakley Newport Beach Pro. And, Evan Slater goes down to the Etnies Goofy vs. Regular surf contest, where the riders get it as good as it gets. Plus, Will Tant and Matt Beacham talk to some tadpoles at the Tommy Tant Memorial. Nate's sponsors include: Rusty, Adio, Oakley, Go211.com, O.A.M., Killer Dana and Sambazon.

Jeff McKee Wednesday 11.21.07

Pro wakeboarder and Managing Editor of "Alliance Wakeboard Magazine," Jeff McKee drops in to give us the lowdown on his new Slingshot products and tells us about swimming with twenty-foot sharks. And, Jordan Morris gets the wakeboarders at this year's Dew Tour Orlando step out of the pool and into the boat. Plus, ever the neutral journalist, Chris Fairbanks takes both sides at the 2007 Etnies Goofy vs. Regular skate contest. Jeff's sponsors include: Body Glove, DVS, Slingshot Wakeboards, Correct Craft, Skullcandy Headphones and The House Boardshop.

Brian Deegan Thursday 11.22.07

It's Thanksgiving and we've got one of the biggest frequent fliers in the biz, Daily Habit regular Brian Deegan is back to fill us in on all the Mulisha mayhem. Plus, Brian and teammate Ronnie Faisst hit up West Coast Customs to get Brian's ride pimped out. And, your ears will be thanking us when musical guest Architecture in Helsinki get set to rock. Brian's sponsors include: Metal Mulisha, Etnies, Von Zipper and Rockstar

Marius Otterstad Friday 11.23.07

A Norwegian snowboarding machine who's a recognized backcountry ruler, Marius Otterstad is with us. Marius tells us about breaking into the top tier of snowboarding with films for Neoproto and Rome. Plus, Jordan Morris takes a time-out from being tortured to catch the premiere of "Saw IV." And, today's musical guest is none other than post-punk powerhouse She Wants Revenge. Marius' sponsors include: Billabong, Rome, Vestal, Demon, Level and Bjorn Borg.
---