Back to News
Fuel TV Hosts Action Sports Media Seminar at ASR & Lays Down Daily Habit Happenings
January 18, 2008
Fuel TV Hosts Action Sports Media Seminar at ASR & Lays Down Daily Habit Happenings


Thursday, January 24 > 11:00 a.m.–12:00 p.m.
"The Changing Media Landscape in Action Sports"
Meeting Room 26B
Presented By: FUEL TV

This panel discussion will focus on how the media landscape is changing rapidly in the action sports market, as new media outlets such as television, the internet, iTunes and Podcasts have become much more popular to the youth market. Find out how these new outlets are affecting shops' and brands' overall business. Are they creating new business opportunities, new heroes in the sport, and spreading trends and news faster than ever before?

This panel is brought to you by FUEL TV, and will include representatives from FUEL TV, Surfline, Rip Curl, and Blitz Distribution.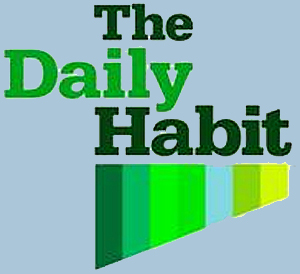 This week on FUEL TV's The Daily Habit:

STEVE BERRA and ERIC KOSTON MONDAY 1.21.08
Skateboarding's superstars Steve Berra and Eric Koston are here to talk skate, films, and their exciting new internet site for skate fans; www.theberrics.com. Also in the studio, actor Paul Dano from "Little Miss Sunshine" and the new critically acclaimed film, "There Will Be Blood." Plus, Jordan Morris tries to rock with Dewey Cox at the premiere of "Walk Hard: The Dewey Cox Story." Steve Berra's sponsors include: DVS, WESC, Alien Workshop, Active, and Venture Trucks. Erik Koston's sponsors include: Lakai, Fourstar, Girl Skateboards, Independent Trucks, Spitfire Wheels, and Active.

TYLER FOX TUESDAY 1.22.08
Big wave ripper, Tyler Fox is here to talk Mavs, Ghost Tree, and more. And, one of the most influential names in progressive rock, former leader of "Husker Du", and "Sugar", Bob Mould comes in for two memorable performances. Plus, the Dawn Patrol discusses the benefits of being an Australian surfer. Sponsors for Tyler Fox include: Adio, Hoven, Imperial Motion, Linden Surfboards, Screwball, Freestyle Watches, Pacific Wave surf shop, Creatures of Leisure and GSH.

LUKE PARSLOW WEDNESDAY 1.23.08
Today we welcome the winner of the 2007 Orlando Dew Tour Dirt Finals as BMX dynamo Luke Parslow hits the Habit. Plus, one of the stars of "Dexter" and the new "Rambo" film, Julie Benz is here to talk knife fights in the jungle with Sly. And, if that's not enough, Pat Parnell takes you to the sidelines of the Red Bull Experiment for Robbie Maddison's world record smashing jump. Luke Parslow's sponsors include: Vans, Oakley, Rockstar Energy Drink, and 661 gloves.

DUANE PETERS THURSDAY 1.24.08

Today's show is the bomb! Skateboarding legend and one of the father's of punk, Duane Peters stops by to show us how he's still going strong. And, his band U.S. Bombs explodes on our stage with total commitment to their punk rock roots. Plus, Chris "Ironman" Fairbanks gets a healthy dose of skateboarding at the premiere of the latest Osiris film, "Feed The Need." Duane Peter's sponsors include: Draven, Hurley, Dogpile, RVCA, Emergency/Black Label, Independent, X.T.Z., and Khiro Bindings.

CHAD KNIGHT FRIDAY 1.25.08
Today we welcome back veteran 1031 ripper, Chad Knight. Plus, we've got William Romeo (AKA: Mayhem) from "American Gladiators" in studio, and he's bringing in footage of recent clash with Chad Knight on the show. And, we send Jordan Morris to the Maxim Style Awards. Chad Knight's sponsors include: NSS, 1031 Skateboards, Smart Water, D Skateshop, and Independent Trucks.

This week on FUEL TV's The Weekly Update with Boost Mobile, we've got highlights of Andy Finch winning the O'Neill Evolution pipe and Kim Rune Hansen winning the quarterpipe.

In surf news, Patrick Gudauskas won the O'Neill SI Pro Presented by Ron Jon. Pro surfer Chris Ward got arrested in Mammoth Lakes, California. Mick Fanning broke his wrist snowboarding. Chelsea Hedges stepped off the ASP Women's World Tour because she's pregnant. Pablo Paulino and Sally Fitzgibbons win the Billabong ASP World Junior Championships. And Rip Curl's Dylan Slater will tell us about the new heated wetsuit called the H-Bomb.

Zumiez held its annual 100K event in Keystone, Colorado, and just about the whole industry showed up.

In skate news, Chad Muska opened a new skate shop in Los Angeles.

And in The Weekly Update One-on-One interview, we'll take an in-depth look at Mavericks and the surfers who ride it.

To watch The Weekly Update With Boost Mobile on Fox Sports Net, check your local FSN dates and show times at: http://msn.foxsports.com
On FUEL TV, tune in on Saturdays at 11:00am, 4:00pm, 7:00pm and 10:30pm ET (8:00am, 1:00pm, 4:00pm, and 7:30pm PT); Sundays at 11:00am, 2:00pm, 5:30pm, and 2:00am ET (8:00am, 11:00am, 2:30pm, 11:00pm PT), and Monday through Friday at 3:00pm, 6:00pm, 10:30pm, and 2:00am ET (12:00pm, 3:00pm, 7:30pm, and 11:00pm PT). To see if you get FUEL TV, visit www.fuel.tv
---