Back to News
SRH
August 5, 2008
SRH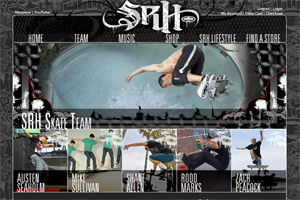 In 1991 SRH was an event promotion company focused on promoting bands and concerts in the San Diego area. The same bands SRH promoted were also popular choices of surf film makers in the early '90s. Making tees and hats to promote SRH was a natural evolution for the SRH crew. Flash forward 17 years to 2008 and you'll find SRH as a full-blown clothing company boasting a growing roster of professional athletes including big-wave charger Jamie Sterling, and many more across all of the action sports. Ryan White, co-founder of SRH, shares a little bit of the story.
What does SRH stand for?
I am still waiting for Kevin to tell me what it means.
When was SRH first established?
1991.
What was the company's primary focus when it was created?
When we first started SRH the focus was on was throwing concerts.
What made SRH decide to make a big push into the apparel market?
At the time there were not a lot of promoters that were promoting these underground bands, so we were able to get them exposure. Some of these bands started showing up on surf videos et cetera, so we incorporated some of these videos and things into our shows. We ended up with a big following that was more about the lifestyle. We had the best skaters, surfers and snowboarders that came regularly to SRH events. We ended up living and promoting this lifestyle with hats and tees, which we gave to the bands, athletes, friends and so on. The next thing we knew we had a clothing company!
When did this happen?
It's hard to remember that long ago, but it may have been that same year, '91 or maybe 92.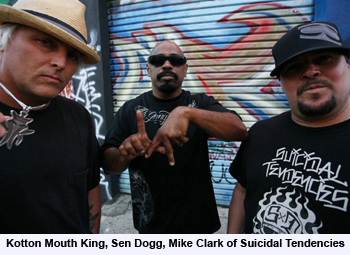 What made this the right time?
It probably wasn't the right time. We didn't know anything about making clothes. We were kids living the life we were promoting.
Are the company's current owners/management from the original SRH?
Yes, Kevin Zinger and I were the first owners, and we still are.
What is SRH carrying over from its early days?
Music! We have always been about the music.
Is anything being left behind?
We had to kind of leave the actual throwing of events behind. We still do it some, but not like we used to. It's too hard to be out till 2 a.m. six days a week, and then put in 50 hours a week. We had to kind of choose clothing or concert promotion.
What new ideas, strategies, or direction are happening now?
Right now we're just trying to educate a whole generation of kids about the history of SRH. Being around for 17 years, there are a lot of kids that weren't even born yet. These kids only know the SRH now, so we are working to educate them on how deep our roots go back with the music, and the surf and skate markets.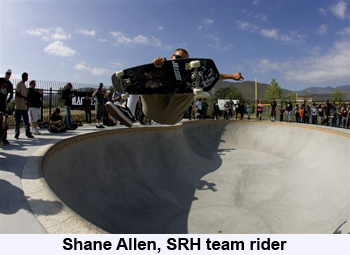 SRH has built up a roster of well respected athletes. What's been the key to success in doing that?
Hiring good people! We had always had the philosophy of sponsoring our buddies. SRH has always been quite family-like in that sense, but that only goes so far.
We recently hired Jason Portlock as our marketing manager, and Justin Poston to handle the surf team. Both were coming to SRH events back in the day, so they know our history. But mostly, they are experts in areas that I am not.
Selling direct to consumers is a hot topic at the moment. SRH does it. Has it helped or hurt the company in any way? How do your retailers feel about it?
We still have a lot of areas in the US and world that kids cannot get SRH. The Web site has been instrumental in getting the message out, as well as the clothes to these areas. Web sites in general help the retailers because it allows the companies more than just a page in a magazine to let kids know about your company. Most of our direct sales are in places we don't have accounts. We keep all our pricing above that of our retailers, and when you add in shipping it's easier to go buy it from a shop. Pictures never quite replace the experience of being able to touch and hold something you are considering buying.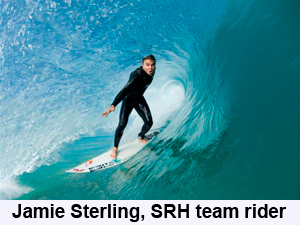 On the topic of sales, was it a challenge to build a rep force?
It continues to be, as we are always looking for good reps. We have a lot of areas we could still use a good rep for. With technology being what it is today, it's easier to service accounts than it was 10 years ago, or even five years ago. Currently, we have a dedicated Web site for accounts that provide in-depth information on our history as well as our current products.
What type of people will SRH be hiring to fuel future growth?
You have to be either experienced or incredibly motivated - preferably both. You have to be able to fit into a family environment and work as a team for the goals of the company.
What's the best way for a person to determine if he's qualified for a job opening at SRH?
Apply!
Top 5 things someone should do when applying to a job with SRH?
Apply for a position as a qualified person, not as a fan.

Use spell check.

Have your mom read it for the errors spell check missed.

If you are not already familiar with SRH, do your research.

Send a follow up letter if you interview.
---