Back to News
SnL Communications
September 2, 2008
SnL Communications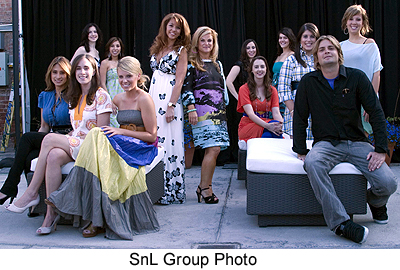 SnL Communications is a full-service agency that handles PR for a multitude of companies within the action sports industry. Don't dare call it "Extreme" sports or Staci Levine, partner at SnL Communications, might have to exchange words with you! All kidding aside, Staci realized early on that there was great potential in introducing PR to the industry, which in turn led her to create an action sports division under SnL.
So whether it's putting on a surf contest at Mavericks or tackling the Ultimate Boarder triathlon, SnL has all sides of the spectrum covered. Staci Levine dives into the backbone of the industry, while providing great insight into the PR aspect of the marketing mix. Now all you have to do is grab a snack, a cup of "Joe" perhaps, and jump right in.
What is your role as partner at SnL?
I am responsible for managing the action sports and outdoor divisions, all footwear accounts and events. My partner and I share in business management and development such as staffing, payroll, prospecting, etc. We both have strengths in certain areas so we compliment each other when it comes to running our business. We like to say we have a perfect marriage.
Describe an average day in the life of Staci Levine?
My day always starts with an hour or so of quality "alone time" with my 2 year-old daughter Marli. Then I'm out the door for a run on the beach and a little "alone time" with myself. Then once I arrive at the office I'm usually running at lightening speed trying to produce as much in my day as possible.
A day could include driving down south for a client strategy meeting, flying to an out-of-state client for meetings, conference calls with clients to discuss PR planning and implementation, internal strategy and brainstorm meetings with staff, responding to e-mails, proofing and approving PR strategies, press releases and other PR materials, planning seasonal client product launches with each staff member, communicating with my partner in regard to office maintenance, staffing, etc. or attending trade shows or client sales meetings, attending conferences, entertaining media or prospecting new business. It all depends on the time of year and what we're working on specifically.
Did you join SnL with the intention of creating an action sports division, or was this thought of after you got onboard?
It happened organically really. I started working on Vans when I joined the agency and through Vans met a lot of people/brands in the industry that didn't have PR. Most of the brands at this time (we're talking 1996) didn't really know much about PR or what it could do for their business, so there was a lot of education that needed to be done. This was also a time when brands were particularly inclusive and the fear of being perceived as "selling out" was very prevalent. Because I worked at an "agency" there was lots of resistance - but since I shared passion for the same sports and was on the mountain or in the water with them, I earned respect and ultimately their business.
Was the idea of creating an action sports division accepted immediately, or was there resistance in the initial stages of development?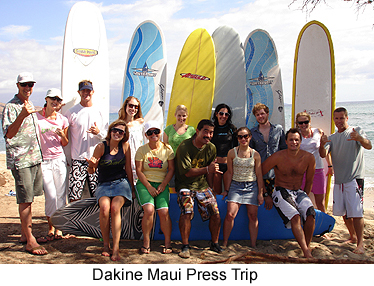 There was no resistance internally at the agency. The founding partners were both open to the idea and supported me and my vision fully. They made me a partner is 2000 when I had begun bringing meaningful business into the agency. I was thrilled to be able to utilize the existing resources, agency history, fantastic reputation and media relationships to be able to build a business of my own. This is the way we still run our business today – we encourage entrepreneurs in our agency and hope they will see opportunity and seize it. And we incentivize our staff to do so.
In regard to the industry, as I stated there was a lot of resistance initially, but once the industry matured and they realized the value of PR and media placement outside the core endemic market, we were then able to really have some fun with some cool, core brands. We are thrilled to have had the opportunity to contribute to the growth of some of the best brands in our industry.
Why leave the fashion industry to pursue an action-sports-minded career?
I have always been an athlete and have always loved the outdoors. I grew up in the fashion industry – my family owned a large private label manufacturing company in Los Angeles so I naturally always thought I would be a fashion designer someday. Through the years I found my calling in marketing and PR and as soon as I realized I could parlay my love of sports and the outdoors with my career, that was it. I was lucky to find a company where I could still work in the fashion industry but also work in sports – it made me realize that if people could just identify their passions in life, research that industry and get a job in that industry, there would likely be more happy employees.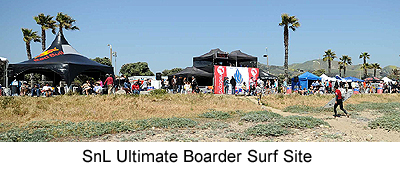 What was the PR landscape within action sports in 1996? What was happening, or not happening at that time?
The industry was young – meaning the industry wasn't recognized as much as it is today, and its overall dollar volume wasn't close to what it is today. The brands weren't as savvy when it came to marketing and the girls' market was in its infancy. There was no X Games or Dew Tour, and most mainstream media, particularly broadcast, didn't pay much attention to our sports. A lot sure has changed. We have come a long way in a relatively short amount of time. I remember sitting in a meeting at Vans a long time ago where people were talking about what to call our industry. It was a dilemma over "core sports" or "action sports" and certainly not "extreme."
Did you have connections within the action sports industry prior to starting this division of SnL?
Absolutely not.
Looking back, what were the key factors in your initial success in action sports PR?
I knew I needed to make people in the industry comfortable with the idea of hiring an agency – I had to convince them that I was one of "them," but just happened to be an expert in PR. I had to make them think of me not as an agency but as an outside employee. I had to make them realize that PR is a full-time job, that editorial outside the endemic market wouldn't be selling out, and then I had to bring someone from within the industry to work with me to make them more comfortable. In the beginning I shielded our fashion division from the action sports industry, but eventually as the industry matured, I was able to present our agency also as a fashion agency and brands realized the synergy.
I think the reasons we were successful then are the same reasons we're successful today; we work hard, we deliver, we're passionate, we're nice people with integrity, we take pride in our work and we have fun. We hire fantastic, talented publicists and we strive to make SnL a nice place to work. All this shows through our work.
When was it clear you were on to something good?
When I was at a skatepark, on the beach or on a mountain and realized this was my job.
What has changed about action sports PR over the last twelve years? What has stayed the same?
Actually, a lot has changed just with PR in general. First off, press releases were actually mailed (not e-mailed) and we used a typewriter. E-mail really changed the way we communicated with media. The next major shift and change in PR is new media; communicating our clients' brand messages through social networking and blog sites. Yesterday we were speaking primarily to media through our PR efforts. Today PR campaigns are reaching the consumer directly so we need to rethink our strategies and communication tools.
In regards to action sports PR specifically, it has certainly changed for the better. The media pays more attention to our industry; we get more respect and ultimately more coverage than ever before. There are more talented publicists in our industry and everyone is becoming more savvy and creative. I love that our industry is so progressive when it comes to marketing – there are some great brands doing some great things.
No challenge, no fun – right? What challenges does your company face when it comes to staying relevant to clients?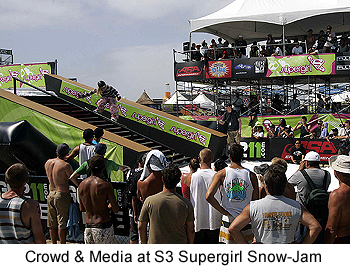 We need to make sure we're developing on-going creative ways to pitch our clients, we need to remain current in terms of new media and we need to ensure our media relationships remain current through a wide range of outlets.
SnL is developing a new media division where we house a proprietary database of social networking and blog sites and we now offer blogging as an additional service. We are also developing a green division where as a business we're running as environmentally green as possible. Then, we built a database of green-related media outlets for pitching our clients' green initiatives. We feel good doing business with even a miniscule amount less impact on the planet, and likewise we feel good working with brands who share that passion.
Not only do we strive to stay relevant to clients, but we also search for ways to continue to make our business meaningful and rewarding for us as owners. Somewhere along the way Karen and I realized how important it was for us to give back. In order to achieve this balance of work and giving back, we have initiated an interactive program with our staff in which we collectively select charities to be involved with, each striking a cord somewhere deep within the person making the recommendation. Through this program, we hope to incorporate the art of giving in our day-to-day lives.
Are events a key component of your business?
Doing PR for events sort of fell into our laps. Back in the mid 90's Vans asked SnL to work on the Triple Crown's of Skateboarding, Snowboarding and BMX and we had a blast doing it. It was an enormous amount of work, but we loved the challenge of entering a new city and developing relationships with the local media and getting the local community excited about an event coming into town. We now have an events division and a full-time events manager and we work on everything from a Mavericks surf contest to a skateboarding, snowboarding, surfing triathlon called Ultimate Boarder.
Besides sports events, we also do charity events like the Lucky Brand Black Tie Blue Jean Gala where every year the fashion industry comes together to raise money for various children's charities. We also do product launch events and large scale press events, and more.
What PR initiatives have the biggest impact when it comes to measuring the success of an event?
I think there are numerous things that cumulatively create success. Knowing the right media to pitch, developing meaningful angles, utilizing wide-reaching distribution tools such as wire and satellite newsfeeds and making sure we're reaching the end target consumer with our strategy. Our clients measure our success on a post event wrap and total secured media placements.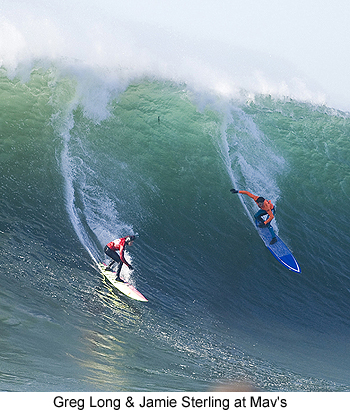 What steps are taken to put on an event such as the big wave competition at Mavericks?
Since Mavericks is on call with 24 hours notice, it is one of our more challenging events. I did an interview recently where I compared Mavericks to going into labor; our bags are packed and we know it's going to happen, we just don't know when. We have to be prepared to get on a plane with 24 hours notice, so there's a lot of pre-planning and preparation that goes into that event. It keeps us on our toes and we love it.
Are you personally involved in any of these sports?
My biggest passion is surf, but now that I have a daughter I certainly have less time to do so. I look forward to the day when she can get in the water with me. I also snowboard, skateboard and mountain bike but do them all averagely. My next thing is I really want to take up stand up paddle – next month I'll be in Hawaii so it's my goal.
What advice can you give to candidates looking to get a job in the PR side of the ASI?
First of all, you need to be a good publicist. In our never ending quest to find great publicists who also know action sports, the first and most important criteria is that they are a good publicist. Go to school, learn/practice writing, intern, go to conferences, network, etc. Knowing the people and brands within the action sports industry is secondary in my opinion. You won't be respected for knowing the people, but rather for being a talented publicist. Lastly, my best advice is always, always remain professional.
Fave "5": Which Do You Prefer?
Spin Doctor or Publicist Extraordinaire?
Aren't they the same?
Pre or Post Event Hype?
Pre. Need to drive people to the event.
Blogs or Editorial?
Both. Can't have one or the other. Every brand today needs both.
Viral or Grassroots?
Depends on the initiative and target. They are both legitimate ways to reach the consumer.
Social Networking or Your Favorite Bar?
I prefer one-on-one face time but not in a bar. Maybe on a wave.
---