Back to News
Save the Endangered SLC Mini-Ramp
September 22, 2008
Save the Endangered SLC Mini-Ramp
A new ordinance has been passed in Salt Lake City to ban mini-ramps, even in your own backyard!
Citing noise pollution as the basis, the Salt Lake Valley Health Department added a clause to its Regulation 21 that bans all "sporting ramps" (as they call them) from being constructed or used within 800 feet of any "dwelling".
Apparently, the Salt Lake Valley Health Department hasn't experienced the fun of a backyard mini-ramp session with friends. We've had so many good times with our mini ramp, especially when Celtek team rider Lizard King stopped by and showed us all how it's done.
Skateboarding is already illegal in just about every public place other than a dedicated skate park, so the thought of it also being illegal on our own property sent us all into a bit of a tailspin. We signed the petition to get public officials to take action against this ridiculous regulation, and urge you to do the same.
For more details and to sign the online petition, go to www.slcminiramp.com.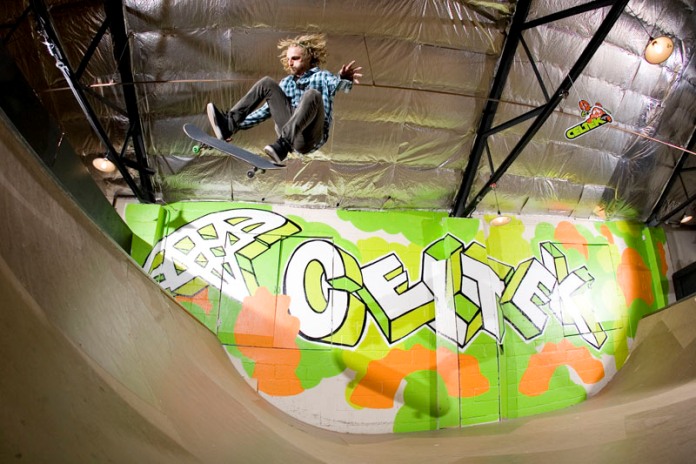 ---