Back to News
Richard Mulder – Professional Skater & Financial Advisor
October 1, 2008
Richard Mulder – Professional Skater & Financial Advisor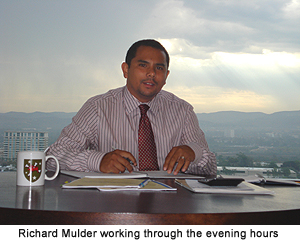 What does Chocolate, the infamous skate video "Mouse," and Merrill Lynch have in common? The answer: Richard Mulder. For those of you who don't already know, Mulder was part of one of the most influential skate eras of all time, throwing down with the likes of Eric Koston, Gino Iannucci, Guy Mariano, Chico Brenes, Stevie Williams and Keenan Milton to name a few. However, he realized there was a lot of potential outside the action sports industry and eventually found a way to mingle the two.
Sticking with his true passion for skateboarding, Mulder pursued a career as a financial advisor at Merrill Lynch, and is now helping professional skateboarders and ASI companies alike manage various aspects of their portfolios. Rich also gives back to the skateboarding community by volunteering his spare time to various skate functions. It's not all about dollars and cents, so kick back, break some bread, and ride the lyrical highway in this month's Industrial Profile.
For starters, can you give us a brief recap of your pro skateboarding career?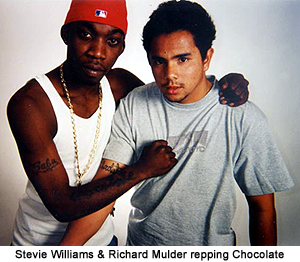 I turned pro for Chocolate Skateboards, my sponsor since its inception in early 1994, shortly after the Chocolate Tour video filmed in 1998-99. I've been very fortunate to have my entire pro career with one company, which is pretty rare nowadays. I skated professionally for Chocolate, Nike SB and Stussy up until 2006 when I transitioned out.
What was it like being part of one of the most influential skate crews/eras of all time?
It was amazing. I was skating with a group of friends who were among the most influential people in the world of skateboarding. Looking back, those were some magical times. Watching any of those videos like Mouse or Goldfish gets me inspired to step out my front door and go skateboarding.
Throwin' yourself down stairs and handrails must come to an end at some point. What thoughts come to mind when thinking, "One day skating will be a pastime in my life," seeing that it's a reality all skaters will eventually face one day?
Skateboarding as a profession will be a pastime, but skateboarding itself doesn't have to be; I still skate after work! Back to the serious part of that question—about it being a reality in every skater's life—from pure observation it seems that every skater chooses their own way of dealing with that post pro career reality. Some prepare with foresight, some could care less and live it up. Different strokes for different folks.
How many injuries have you had? Was it worth it?
I've been stoked that my injury list up until this point is pretty minor. I've only dislocated my left shoulder five times, which is mellow compared to the standard ACL blowouts you see nowadays. It was absolutely worth the ride though.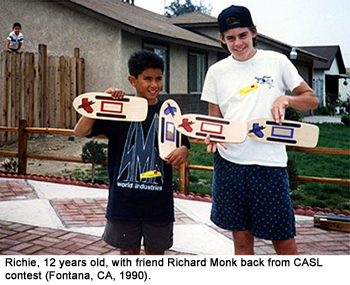 There's always "The Good Ol' Days" in every skater's life, regardless if they're still out shredding. What was, or is, the most memorable time in skateboarding for you?
To pick a "Good Ol' Days" memorable time, the Chaffey High School days were some of the best times that initially stick out. For those of us skateboarders living in the inland outskirts of Southern California, Chaffey High School in the '90s was our Embarcadero or Love Park.
Outside of that era, I would say the early learning stages of learning how to ollie and waxing the curb in front of my house up in Fontana, and all of my early exposures to skateboarding in general. Watching Matt Hensley in "Shackle Me Not" and going out in front of my house and just skating until I couldn't skate no more were some of the most memorable times.
Seeing that skateboarding has reached an unprecedented level of media exposure (i.e. megaramps, loops, 50-stair rails, etc), what do you see in its future?
I don't know. I see kids skate nowadays and watch their trick selection, etc., and I personally think every individual kid will get inspired to mirror a style of skating by what personally moves them and their accessibility to that style of skating. I'm seeing a lot more kids rip pools and transitions like Trujillo and skating handrails like Malto all in one body because they have access to it all.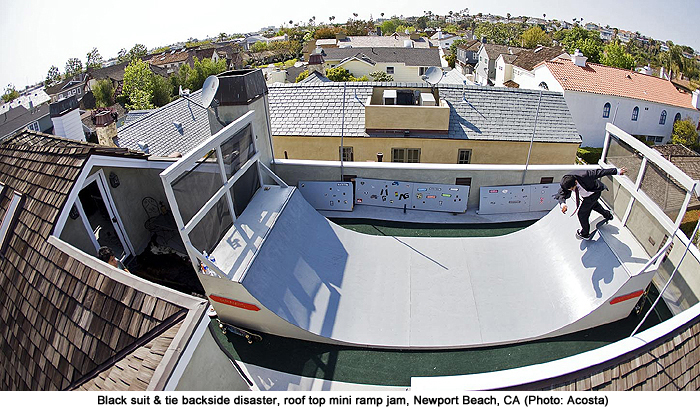 At what point did you realize you needed a backup plan for life after skateboarding?
When I didn't want to go out and film or shoot a photo of the same frontside crooked grind on a different ledge, or do another variation of the same trick.
Skating professionally and having a career as a financial advisor are on complete opposite sides of the spectrum. Why did you decide to not work in the skate industry?
I work in the skate industry, however not at a traditional angle. We assist individuals from pro skateboarders and executives with tax efficient wealth management portfolios, as well as service the needs of companies in the industry with defined contribution plans and corporate finance.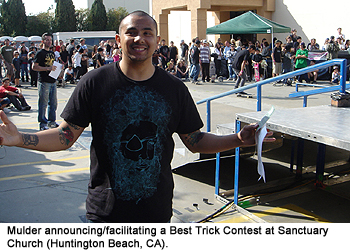 Was being a financial planner a passion of yours, or did you jump on the opportunity as it presented itself?
The passion in my practice comes from bringing value to what we do for an individual or a company, and giving solutions to their objectives and allowing them to focus on what they do best.
What do your co-workers say when they find out your status in the skate world?

"Do you know Ryan Sheckler?" It's awesome. Two years ago it would've been do you know Tony Hawk. I give them the classic Salman Agah answer, "Yeah, Tony Hawk knows me."
Do you guys have casual Fridays? If so, how does their gear compare to yours?

No casual Fridays here. How about the skate industry having a "Corpo Friday" where skate companies where the suit and tie kit?
When people are trying to find their career path in life, what advice should they take along on the way?
George Burns says, "I honestly think it is better to be a failure at something you love than to be a success at something you hate." I agree with his two cents. I would say step out and test drive different areas and occupations that you think you might have a passion for. As for me, prayer is huge—he loves us.
Fav "5": Which Would You Prefer?
1. Chaffey or USC?
Chaffey
2. Fresh Steez, or Hesh to Death?
Vincent Alvarez
3. Stocks or Bonds?
www.fa.ml.com/richardmulder
4. Photo Shoot or Film?
Photo Shoot
5. Which is more insane: Danny Way's 360 Flip over the megaramp, or Bob chargin' the loop switch with a gap in the roof?
The idiosyncrasies of both stunts are dynamic to say the least; they're incomparable!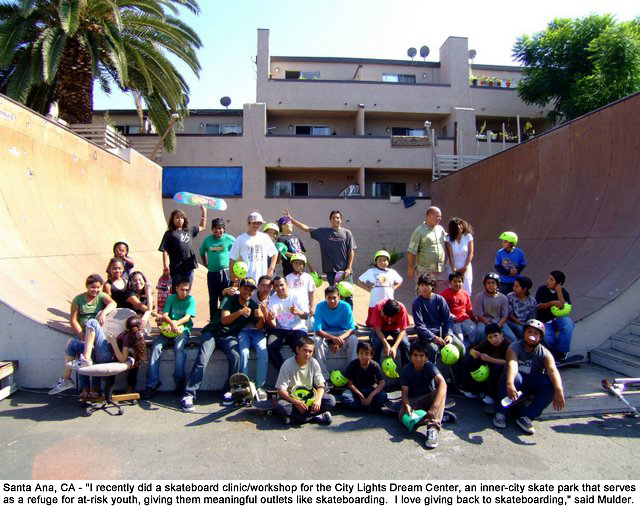 ---