Back to News
ROXY Announces Partnership with Tiffany Campbell and Andria Lessler to Produce Dear and Yonder
October 24, 2008
ROXY Announces Partnership with Tiffany Campbell and Andria Lessler to Produce Dear and Yonder
Dear and Yonder To Serve As A Portal Into The Lives of Women Who Inspire Through Their Connections With The Sea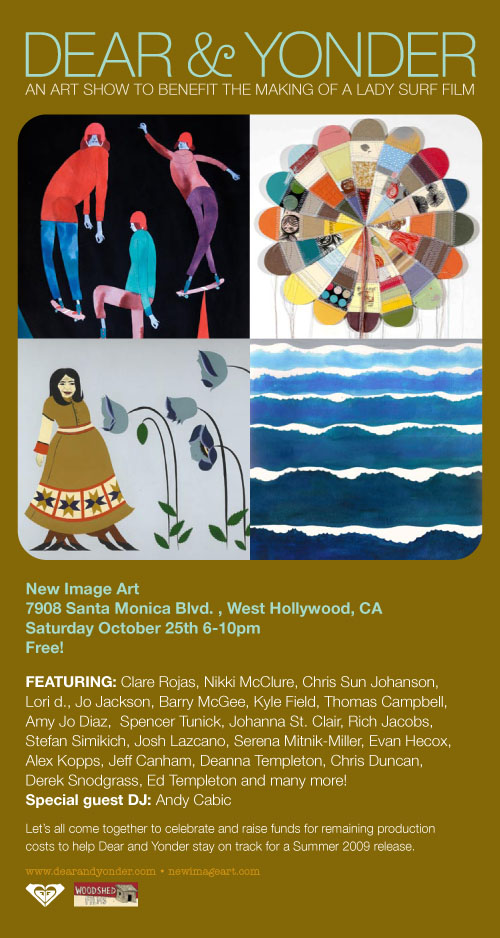 Roxy is pleased to announce its partnership with noted surf filmmakers Tiffany Campbell and Andria Lessler to produce their groundbreaking feature film Dear and Yonder, scheduled for release Summer 2009. Roxy will be the title sponsor of the film, which serves to promote women's surfing in its purest form and natural light.
"We are thrilled to be partnering with Tiffany and Andria for this revolutionary project that shows women's surfing in the most authentic setting," said Randy Hild, EVP of Global Marketing, Roxy. "This art project is truly unique in that it is a women's surf film created by women for women and it tells the rare story of the human bond with the natural world."
Documenting the most progressive surfing of today, Dear and Yonder follows top professionals including Roxy team riders Sally Fitzgibbons, Sofia Mulanovich and Kassia Meador, as they surf their home breaks (Dear) and travel the world (Yonder). In addition to chronicling today's surfers, Dear and Yonder spreads its roots deeper and cultivates a sense of place and knowledge of history, reaching back in time to unearth footage of iconic surfers such as Linda Benson, Rell Sunn and Lisa Andersen providing the historical foundation of women's surfing for the younger viewer.
"We are ecstatic that Roxy has thrown its support and name behind this special project," said Tiffany Campbell. "The Roxy brand has been a pioneer in women's surfing for the last two decades and we look forward to using this partnership to tell the story of female surfers across the globe."
Shot by legendary surf cinematographers Thomas Campbell, Scott Soens and Dave Homcy the film captures the authenticity of each surfer's experience through imagery, music and art that reflect the vision of the project. Filmmakers Tiffany Campbell and Andria Lessler tie these carefully crafted pieces together to tell a story that defies boundaries and demonstrates the inner spirit of the female surfer of both today and yesterday. Dear and Yonder pays homage to the most avant-garde female surfers of the past forty years, some who have enjoyed the limelight and others that have only existed in quiet pockets, but have pushed the boundaries and changed the face of the sport in their own way.
This coming weekend, New Image Art in West Hollywood will be hosting a one-night only benefit for Dear and Yonder on October 25th to raise funds for the remaining production costs of the film. Avid surfer Marsea Goldberg has offered up the exhibition space to feature the works of Clare Rojas, Alex Kopps, Barry McGee, Lori d., Laura Flippen, Spencer Tunik and many more. The event will take place from 6-8pm on Saturday, October 25th at New Image Art, 7908 Santa Monica Blvd., West Hollywood, CA. For more information on the film and the event please visit www.dearandyonder.com.
---