Back to News
Risto Mattila Signs Two Year Contract with Northwave-Drake International Team
November 13, 2008
Risto Mattila, the Finnish world top class rider, signed a two years contract with Northwave-Drake International Team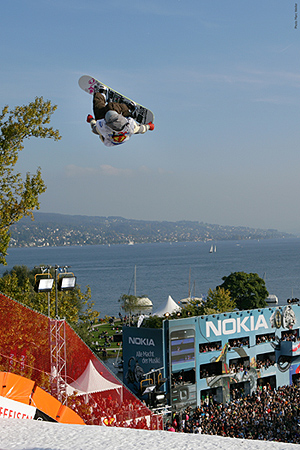 Olympic rider in Salt Lake City 2002 and Turin 2006, Risto was crowned Half Pipe World Cup Champion in 2004. He won the Nissan X Trail Jam in Tokyo and has already spent 10 weeks as leader of the Swatch TTR World Pro Ranking. Mattila was also featured in Sunset Film's, "Together" in 2007 and "The Scrapbook Project" from HDP films in 2008.
"I know that the gear really works so I expect that they will keep up the good work with developing the product and providing me with an awesome set up to ride with. I also expect that we are gonna have a great team spirit and have a lot of fun riding and promoting the brands!" Say's Risto Mattila about his new sponsor.
"As a brand leader in the snowboard hardgoods, we want to also have a leading team. With a world class rider like Risto Mattila, we now have an even stronger international team and the opportunity to use new, valuable feedback in the development of even better products. I'm more than happy to have Risto on our team", comments Luca Canali, Northwave SRL Marketing Manager.
International Team: Risto Mattila, Seth Huot, Matt Beardmore, Patrick McCarthy, Hans Ahlund, Alexis Waite, and Matty Ryan.
For more info about Drake-Northwave products and team check www.northwave.com
---