Back to News
ALLY Distribution Launches the First Multi-Title Action Sports Digital Download Player.
November 20, 2008
ALLY Distribution Launches the First Multi-Title Action Sports Digital Download Player.
The development of a new digital download player by ALLY Distribution will change the way people enjoy action sports films. By adding an entirely new dimension to the distribution model, this download player enables consumers anywhere in the world to instantly access featured titles and clips. Called the ALLY digitalDOWNLOAD Player, the company wanted to create something that would transcend the physical barriers of DVD's and seamlessly play on all forms of digital devices.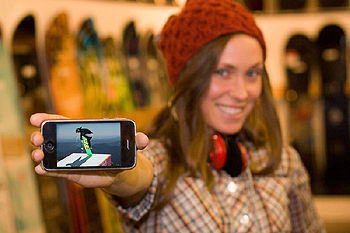 The ALLY Player is now available to any online retailer, sponsor, or individual who would like to offer films for download from their website, Myspace page, Facebook page, or similar platform. Currently featuring 20 newly released full-length snowboard and ski videos, new titles and clips are slated for addition each week. Because the team behind ALLY works to update the player, there is no maintenance or upkeep for the webmasters and designers after they embed their code.
"After 20 years of selling board sports films, I've never seen a product that more perfectly suits the independent filmmaker," explains Kelly Dole, president of ALLY Distribution. "With everyone and their sister sporting an iPhone we now have a more powerful tool to sell our films to a wider audience."
According to a recent Nielsen Global online survey "more than 85% of the world's online population uses the Internet to make purchases and online shopping has grown by 40% over the past two years." DVD's, games, and videos are among the most popular purchases on the internet, accounting for 24% of online sales.
Internationally renown snowboarder Gigi Ruf comments, "This digital age still tweaks me out but it makes a lot of cool stuff possible. The files have DVD quality and since I'm constantly traveling, I can just play the files instead of taking DVD's on the road with me. That way I can get some inspiration and stoke for snowboarding." Selling iTunes quality digital downloads also allows online retailers and third parties to reach new customers online without the risks associated with physical inventory. This lack of physical inventory results in a non-existent carbon footprint.
Rockies super-rep Mike "Gags" Gagliardi remarked, "There are no out-of-pocket costs and it's free to sign up. My shops just collect a check every month."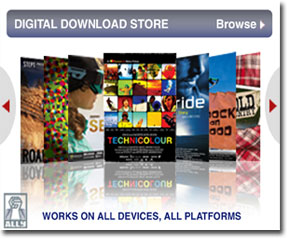 Instead of building a download player for their own website and driving all the traffic to it, ALLY figured-out a win-win solution that will share 12% of the overall revenue with hundreds or even thousands of sites playing teasers for free and selling classic clips and movie downloads. ALLY has also announced future plans to release several "customizable" widgets to better serve specific needs of brands and producers.
---