Back to News
686 Partners with KR3W for Limited Edition Collection
December 10, 2008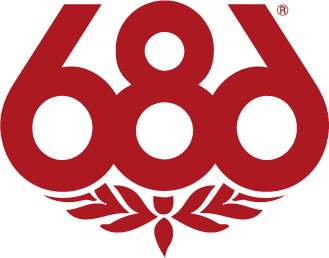 686 Partners with KR3W for Limited Edition Collection
Westlife Distribution is set to release the Winter 2009-2010 Times collection featuring KR3W® apparel. The 686 Times line is an annual program that began six years ago and is a collaborative effort between 686 and another premium brand to offer entirely new innovations in products.
For the 2009-20101 winter season, with products shipping in September 2009, KR3W and 686 are offering a collection of men's outerwear. The 686 X KR3W partnership is a select collection of street-inspired jackets and pants. Each design is a unique
collaboration between the 686 design team and KR3W.
" I'm stoked to work with Angel and Ben in coming up with a line that brings skateboarding into snowboarding, the right way." says Michael Akira West, president and creative director at 686.
The 686 X KR3W Winter Collection reflects simplicity in design, with premium materials, tonal trims and incredible fits. It consists of men's jackets and pants that mirror popular KR3W styles like the K-Slim pant and the M-65 jacket that have been altered to work specifically for snowboarding. The K-Slim pant features a new proprietary stretch cotton-poly denim that looks and feels like denim but will keep you warm and dry all day long. All of the pieces will be rated 15,000mm/10,000 gm, with fully taped seams and waterproof zippers plus all the technical features you've come to expect from 686.
The 686 X KR3W Times Collection will be launching at the SIA tradeshow in Las Vegas, NV from January 27-January 30, ISPO in Munich, Germany from February 1 – February 4and at SBJ in Yokohama, Japan from February 20- February 21, 2009. Please contact your 686 representative for more details.
---