Back to News
Onboard Welcomes Two Senior Photograhers to Staff
January 30, 2009
Onboard Welcomes Two Senior Photograhers to Staff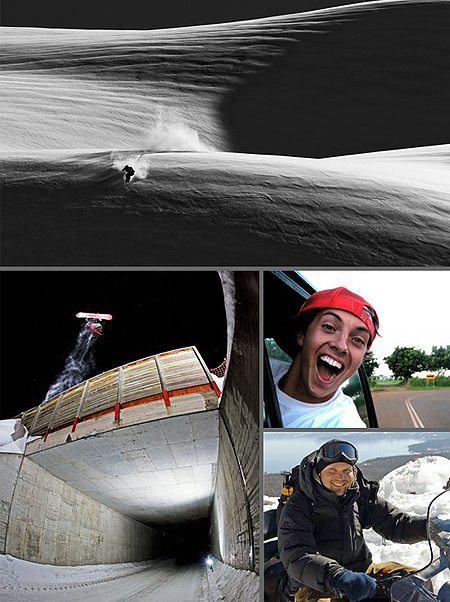 Friends and fellow snowboarders, Onboard is stoked to announce two NEW additions to their ALL-STAR team of senior photographers for the 09/10 season. Joining lifer Peter Lundstrom, and Matt Georges, who has now been shooting with us for two years, are Norwegian photographer Espen Lystad and American Cole Barash.
Espen Lystad, needs little introduction as his artistic dissection of the lifestyle of snowboarding has added grace to the pages of snowboard mags for over a decade. Like Matt G and Peter his style of shooting has a quality and identity all of its own, and he is equally as happy, if not happier, shooting on film - of all formats - as he is working his digital camera to its creative limits. He will be a great addition to the Onboard seniors.
Cole Barash, although only 21, is one of the most respected snowboard photographers in the US, his unique creativity earning him the respect of editors, readers and riders the world over. His artfulness has also made him hot property in the industry with a list of commercial clients that includes Nike Snow, Billabong and Oakley. As a senior for Onboard magazine he will bring a fresh insight into the lives of riders both on and off the hill as well as acting as our eyes and ears in the US where he will track visitors and locals with equal vigour.
With Cole and Espen working alongside the proven talents of Matt Georges and Peter Lundstrom the 09/10 season of Onboard will be FRESHER, MORE CREATIVE AND MORE UNIQUE than ever before.
CHANGE IS GOOD!
---